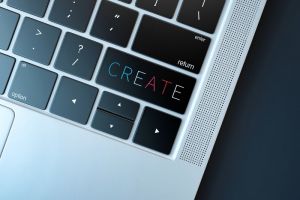 A lot of time, effort and money is spent developing content that we hope will attract and retain customers. But in such a saturated marketplace how do we create content that is memorable?
Your story is your competitive advantage.
This workshop and discussion group series delves into why some content works better than others as well as practical strategies for content creators.
When: Fridays - 1 June, 29 June, 27 July, 7 September, 5 October, 2 November
Where: Lighthouse, Unit 6 - 65 Tennant Street, Fyshwick ACT
Cost: $65.00 (+GST) per person, per workshop, $180.00 (+GST) for all 6 workshops
Workshop Details:
Workshop 1 - Understanding how customers decide (Friday 1 June, 9:30am - 11:30am)
Workshop 2 - The science behind 'Fascinate' (Friday 29 June, 9:30am - 11:30am)
Workshop 3 - Going Viral (Friday 27 July, 9:30am - 11:30am)
Workshop 4 - Social Media & The Psychology of Sharing (Friday 7 September, 9:30am - 11:30am)
Workshop 5 - Inside the mind of your customer - effective websites (Friday 5 October, 9:30am - 11:30am)
Workshop 6 - Developing a story-driven strategy (Friday 2 November, 9:30am - 11:30am)
To find out more and register for any of these workshops, please visit https://www.eventbrite.com.au/e/creating-memorable-content-workshop-series-tickets-45462124438