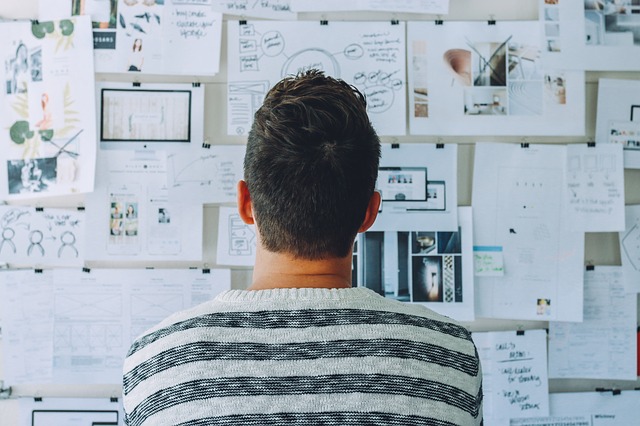 Most of us use the Christmas downtime to think about the past year and make plans for what comes next. This Christmas was a bit different for me; I spent time celebrating a major family event and talking to some very successful people about their businesses and what innovation means to them.


I always thought my family was pretty successful in that they have employed over 100 people in their businesses over the years, but this group far surpassed this. The group included: a company manufacturing vegetable oil for global export that had just moved into the production of biofuel, a leading technology developer; a large scale retailer that is now the major sponsor of an annual multi-million dollar charity bash; a property mogul (retired public servant); and a producer of health supplements that are sold worldwide.


Between them they employ around 1,000 people. But they are also the most down to earth, unassuming, generous people you could meet. And the last thing they wanted to do is brag about their success. Because they are spread around Australia, they were much more interested in asking after each other's families.


We were all sitting around having brunch and I asked the question – do you think you are innovative in how you do things? There was an audible groan and almost synchronised eye rolling at this point. Once we got past that, the common view was that you need to stay ahead of the game, which means you need to understand your product and your market and be able to pre-empt what comes next. It is about knowing your stuff and knowing that you have to keep improving, diversifying and challenging how you do things.

But there has to be some order to it, because this all takes up valuable resources. It might be an age thing (they all were over 30), but not one of them thought that bean bags, pool tables, matching tee shirts or baseball caps (although a few did say these help on a bad hair day), make one iota of difference to what and how you do it in the long run. They said innovation shouldn't be something you talk about, it should be something that's embedded in what you do to succeed. They were not very complimentary about the current conversation around innovation, believing it has become so unfocused that people think changing from a good old fashion biro to a fountain pen, or changing accounting systems counts as innovation. I had to ask whether any of them had ever considered moving their business offshore to which I got a resounding blank stare and a why?


The group also agreed that their most valuable asset was their staff and that if they as founders, were not able to provide a clear vision and sound leadership they wouldn't be where they are today. One said to me that the definition of innovation is to do things differently and only a fool believes that you can survive in business without constantly reviewing what you do and how you do it.


I didn't think more about this conversation until I received that latest copy of the Harvard Business Review (January – February 2019) and the lead article was 'the hard Truth about Innovation: its one part Creativity and one part Discipline' and it reflected a lot of what I had heard during that conversation.


Gary P Pisano, a Professor at Harvard Business School says while the notion of an 'innovative workplace' is very popular, research demonstrates that truly successful innovative workplaces are hard to create and even harder to sustain. The thing Prof. Pisano found particularly interesting is that tolerance for failure (and experimentation) should be quite high in innovative cultures, but this also correlated highly with intolerance for incompetence. Most successful organisations set exceptionally high performance standards for their teams. They all recruit the best teams they can and while exploring risky ideas is okay – poor technical skills, work ethic, poor people management and poor planning processes are not. People get moved out or around if they don't perform – this is a basic economics in business - you can't keep costing more than you earn. Well you can, but you won't be in business for long.


Prof Pisano believes this is because innovative cultures are poorly understood. If innovation is achieved through failure; then there is a disconnect between what companies say and what they are actually doing. "Those easy to like aspects of innovative culture (risk taking and experimentation) are only one side of the coin. They must be counterbalanced by less fun behaviours. A tolerance for failure requires intolerance for incompetence. A willingness to experiment also requires rigorous discipline. Psychological safety requires comfort with brutal candour. Collaboration must be balanced with individual accountability. And flat structures require strong leadership". These have to be in balance.


He refers to productive versus not productive failures as those that yield valuable information relative to cost and that result in real learning. He believes that it is important to celebrate the learning and not the failure. And he believes that this all comes down to the standards set by management.
Prof. Pisano looked at Google which is known for its 'employee friendly' culture but is also one of the hardest places to get a job. They receive over 2million applications a year for around 5,000 positions. So Google may be an innovative work environment but uncontrolled and unfocused – definitely not! Prof. Pisano goes on to say that setting high quality standards should be a no brainer, but he was amazed by the number of companies that didn't put these practices into place and provides a number of examples where the 'innovative culture' has failed the organisation completely.
The language of innovation has fast become distracted by the 'start up' scene – Lean, agile, fail fast fail often. But are they really relevant. 'Lean', for example, comes from the manufacturing sector (Toyota pioneered it) and was about removing waste and inefficient processes when producing vehicles on a large scale. How have start-ups adapted this when it is an all of life and systems solution? 'Agile' started in the software development space and includes frequent checkpoints with customers to ensure they get the product they need – so how do start-ups relate this to product development? If you apply these models correctly, then the fail fast, fail often mantra doesn't work – shouldn't the intention be to learn and be iterative and redo and not throw away the experiment?


My Christmas conversation really made me wonder if the use of the term 'innovation' is both misunderstood and overused. The interesting research starting to appear on this subject means I could be writing about this topic for quite some time.
About Anna Pino, CEO Lighthouse Business Innovation Centre
Lighthouse has a strong track record of supporting entrepreneurs, researchers and inventers on the path from concept to commercialisation. Since July 2008, Lighthouse has worked with over 990 distinct enterprises and provided group and peer based services to over 3400 enterprises and individuals. For over five years Lighthouse has successfully delivered business advice, education, mentorship and networking opportunities to help these businesses commercialise their ideas and grow their companies. Lighthouse also delivers programs such as the ACT Microcredit Program for the ACT Government. Visit www.lighthouseinnovation.com.au for more information.