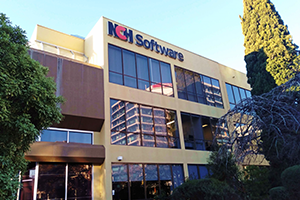 NCH Software, a local Canberra-based software company has launched a free COVID-19 record-keeping app for Canberra hospitality businesses to easily and securely collect customer contact details as required by state governments for COVID-19 contact tracing.


"We are really feeling for the hospitality industry in Canberra and across the country during this challenging time. We don't want local businesses who are already experiencing huge financial stress to struggle with the record-keeping process," said NCH Software's Product Manager Calum Johnston.

"We are proud to help businesses and the community where we can and hope our free app will help businesses with record-keeping obligations."

The app named Brisk Table COVID Check-In, allows any business that is looking to collect contact information to easily create a contact form on any digital device for patrons to fill in when entering the venue. The app also automatically creates a QR code for customers to scan and check-in on their device for contactless data collection.

"Digitising the check-in process not only ensures businesses fully comply with state obligations but also easily and securely share contact information with government departments if required," Mr. Johnston continued.
"We need to do our bit as a community to help vulnerable members like the elderly and those with weakened immune systems get through this."

"We hope our app's contactless QR code sign-in option will help businesses minimise physical contact, by avoiding the need for shared pen and paper, and encourage good hand hygiene. The app also allows patrons' contact details to be shared with health departments if required, who can then use contact tracing to suppress the spread of COVID-19 in the community."

The Brisk Table COVID Check-In app works on any internet-connected device including computers, laptops, iPads, tablets, and smartphones, and only takes a few minutes to get set up and running.

NCH Software is offering its Brisk Table COVID Check-In app for free to businesses of all sizes that need to collect customer contact details. To sign up for the app and more information, visit www.brisktable.com/contact-tracing-software

NCH Software is an award-winning Canberra based software company that develops a range of audio, video, graphics, business, and other utilities software solutions. With over 3 million downloads a month, NCH Software aims to develop individual programs that fulfil specific needs and integrate with related products, improving productivity for small businesses and consumers alike.