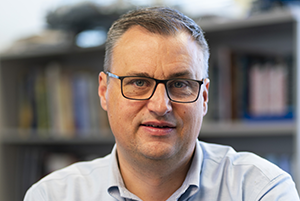 A recent international study1 found that during the current COVID-19 pandemic there has been a significant shift in cybercrime from targeting small business and individuals to a focus on major corporations, governments and critical infrastructure. The increasing use of remote systems and networks to support staff during this time has created new vulnerabilities that are being exploited by these adversaries. The level of cyber attack shows no sign of decreasing as the world slowly starts to open up again. In fact the nature of cyber attacks is becoming more sophisticated and multi pronged.
A Canberra based company working to identify and address the cyber challenges of tomorrow today is fast making a name for itself as a leader in its field. Penten is focused on cyber security technology innovation in secure mobility, cyber deceptions and cyber integration services. These capabilities are all developed in the company's head office in Canberra.
The company's AltoCrypt family of products enable mobile secure access to classified information for government. These products allow workers to access sensitive information anywhere, when they need it. Penten's second business unit, Applied AI (artificial intelligence) employs machine learning to create realistic decoys to detect and track sophisticated cyber adversaries. Penten's services are focused on supporting the Defence and Security sectors.
Penten was founded in 2014 and has grown from 4 to 90 staff over the past 6 years and continues to be a development ground for many world leading cyber specialists.
The company has been well recognised for its achievements including being named Telstra Business of the Year in 2018, AFRs Most Innovative Company of 2019 and Cyber Business of the Year 2019. The company's founders have also received multiple awards in their own right.
In August this year, Penten was one of 17 Australian companies to join the C4 EDGE Program. An initiative lead by the Australian Army to improve the level of engagement with Australian industry to develop communication tools and solutions to enable Australian soldiers.
Retooling to deal with change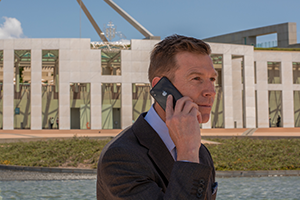 This year has forced many organisations to rethink the way they work, deal with customers and deliver their offerings. The delivery of IT services has created its own opportunities and challenges and none more so than in the cyber security sector.
"During the first couple of weeks of the shutdown we had to figure out how to retool our management, engineering and delivery structure to change how the organisation would actually operate", says Mathew Wilson, CEO of Penten.
"We always had the facilities to be able to work from home, but they where sporadic. Before the pandemic it wasn't core to the way we would deliver capability or work, which is a bit of an irony given that we deliver secure remote access to government. However, we all know the story about the builder and their own home".
Penten was able to turn things around pretty quickly. Matthew said that there was some uncertainty for the first few weeks around what this would all look like and the company did a lot of contingency planning for the worst case and thankfully that didn't eventuate.
"In fact, we got into a pretty good cadence during the lockdown. It was a very busy time for us from a delivery perspective. In fact, we picked up extra work and managed to keep on track financially."
Matthew says that Penten's workload has continued to increase as it settled into this new way of working.
A clear focus from the beginning
Penten was founded in 2014, but has really hit its straps in the past 4 years. "We have grown from 4 staff to 90 with the majority based here in Canberra during this time," says Matthew.
"We have always had a very clear focus on creating and delivering security technology for the defence and government market. In fact, when we started what we were actually looking for is what we described as global whitespace".
Matthew says that the cyber and defence space offer a lot of opportunities. There are always new kinds of threats, which create the need for new solutions.
"We decided that because of this rising tide, there was a whole raft of new areas that were opening up and problems that were not being solved. We determined that if we could focus on trying to create and deliver technologies that were solving those new problems, and we did it with a global focus from the get go, then we weren't trying to compete with foreign companies trying to create tech in this space. What we were doing was solving problems that haven't been solved".
The Penten team has been working in the defence national security space for many years. Half of the founders have a military background the others have worked in supporting the defence and security space, including cyber for over 20 years.
A common question in business is how do you convince a customer you have a solution to a problem they don't know they have. Matthew says in this case they know they have the problem, they just don't know how to resolve it.
Think like an adversary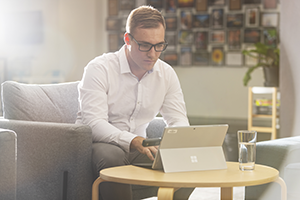 "Some of the ability to sell the solution is to have a real future view and think like an adversary. So, we put ourselves in the mindset of the adversary and this is the way that we think about providing a solution that will allow our customer to prevail in certain circumstances. We discovered a range of really simple things that just weren't being done globally," says Matthew.
Matthew says the first question they ask is why and how is this happening?
"For some of our clients there was just a range of circumstances that meant that some problems weren't being materially addressed. We focused on trying to enable modern computing devices within the national security space to address these issues.
We realised that the whole idea of trying to create more flexible work environments was really being restricted mainly from a technology perspective, but the technology itself wasn't always the problem. It was often the environment in which it operated."
Matthew says looking at it from this perspective made them realise that technology is always an opportunity and if technology is the problem, then they needed to focus on creating technology solutions to address those issues.
Matthew says that this is really how the journey started about five years ago. Penten started progressing this approach, which led to a range of new ideas and as they started engaging with customers, they found that the focus wasn't actually on Australia, but rather the UK government.
At this stage, Matthew said that Penten really started thinking about what the problem set was and developed a better understanding about what the customer was trying to achieve. This allowed the company to create a raft of meaningful technical solutions in the space and then work with government customers to mature them.
"And now we are rolling these tech solutions out as some of our key capabilities," says Matthew.
Bespoke versus packaged solutions
Matthew describes Penten's core business as creating technology solutions and delivering them as capability. But this isn't about telling a customer that this is how you should do this. It is about helping them fundamentally change the way they operate using technology solutions.
"Our solutions aren't bespoke, because the type of problem we try to address will sit across a range of government departments and our allies. In this space, you can't really say that only this place has this particular problem," says Matthew. "Some of the problems seem really simple until you drill down into them."
We started to unpick these technology problems and worked with our clients to understand their operational capabilities. While this all starts with technology research and development, the maturity of the capability comes when it enhances the way an organisation works, " says Matthew
"The military around the world operates in a relatively similarly way. So, once you've worked out how to address these issues for one, it is relatively easily to translate some of those capabilities to other parts of the world".
Customers and Partners
The Penten customers are defence and government. Their technology is used overseas more than it is used in Australia. But the company does more in Australia to support the implementation of the technology.
"Our core R&D function and delivery capability for clients is focused in Australia. The actual underlying technology that we export is being used more in the UK, however Australia is catching up pretty quickly", says Matthew.
Penten sees the UK technology partnership as core to their business growth.
Matthew says that how you go about setting up your export market is really interesting. Penten has chosen to focus on partnerships because it is a lower risk strategy. It allows you to get closer to the customer more quickly and start to understand what you are dealing with because you're engaging through existing channels.
"This approach is lower margin, but that's the cost that you have for lowering the risk of delivery," says Matthew.
For Penten, the idea of setting targets for the company comes back to the fact that when developing a pipeline of technologies they do so with a global market in mind.
"It isn't just about trying to support Australia. It is also about making sure that we have made products that are export ready. We are very focused on making sure that we're building technology capabilities for Australia as well as its allies," says Matthew.
Deciding on which export markets to enter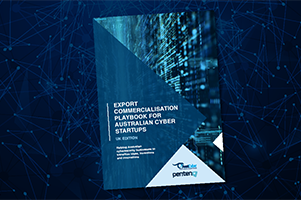 When determining which export market to enter next, Matthew says that there are two ways that Penten has approached this. "The first is to really focus on who's making the noise. Who is actively out there trying to seek solutions in the spaces that we are pushing forward? You also find that not all markets are looking for solutions at the same time".
For Penten, the UK was looking early, while the US has been slower to look and this helped determine export priorities, it is also about the ease of export within a particular market. So, for defence and government solutions, five eyes2 countries are a lot easier than other nations.
To achieve this Matthew says that you need to invest in buying intel about the prospective market. There are some agencies like Austrade that have really good coverage across countries and sectors and this is worth tapping into.
"From our perspective, certainly in the cyber and defence sector, Austrade does a very good job in terms of coverage and provision of intel. We also find that within specific industries there is good support for that vertical. So, in cyber we work very closely with AustCyber, which is the Australian cyber security growth network," says Matthew.
The Department of Industry also targets specific industries, which are important for Australia to grow from a sovereign perspective", says Matthew. "This support is not just about creating support resistance and resilience for the domestic economy, but actually creating export capabilities.
Penten has worked very closely with AustCyber in developing some export strategies.
"We will soon be publishing what we describe as our 'export playbook' for the UK, which addresses some of the things that we've learned and some things we are yet to learn. It is targeted towards those that are innovative in the cyberspace and there are quite a few of these based in Canberra," says Matthew.
Matthew says that the level of interest and investment in cyber security is not unique to Australia. "There are real and genuine opportunities that exist for Australia, and because we are a trusted provider, the ability to build an industry that's oriented around the export of technologies and services is genuinely there, especially in our region."
The learnings
Everyone has learned lots of things from the current situation, says Matthew.
"I think the first thing we have learned is that working from home is genuinely a real option and this enables a much more balanced life for many. This isn't across the board, but in the services space the idea of being able to empower people to be able to manage their time in and around family is a real positive".
"We have also identified a range of efficiencies that result from not spending so much time on planes. But the real key is what this flexibility can deliver. The breadth of talent that this opens up to you when you can deliver that level workplace flexibility fundamentally puts your organisation in a very different space," says Matthew.
When discussing the delivery of Penten's product and services, Matthew says that some physical delivery has been a little bit more challenging. "Very early on when the lockdowns happened, the logistics organisations hadn't really re-jigged themselves to be able to deal with the fact that there were very few flights and the flow on effects both in and out for production. However, people got past that relatively quickly in our space."
For Penten this impacted mainly on the electronic components, such as the boards. Matthew says that things do they take a little bit longer, but Penten has long planning cycles which allow a little bit more elbow room to be able to support this. "You also have other contingencies and we are probably holding a bit more inventory than we would have otherwise and find that the contract manufacturers hold a little bit more inventory as well."
"While there is a holding cost that comes along with that. We have never actually been busier and this has more than covered the additional cost of holding additional stock," says Matthew.
Matthew also commented that a few "old normals needed to be removed in the first couple of months of the pandemic. The need for wet signatures (ink signatures on contracts) was one of them. But it has taken time for organisations in some countries to adapt to this.
Matthew says his first all-hands meeting by WebEx was a strange experience. "We are all used to having a roomful of people and reading the room to be able to know where to deliver a bit more information and where to put the emphasis.
"When you don't have that, I was genuinely worried that it wasn't going to work.
All the feedback we got was actually very good. So I'm excited to know that the restrictions we were putting on ourselves that these things had to be in person aren't necessarily valid. When these shackles are gone, we actually have greater ability to support and deliver in a way and at times that better suit the customer."
What's next for Penten?
Matthew says that there are two ways of thinking about this. Penten has a very strong pipeline of research and development capabilities that are being rolled out. However, much of that is about supporting sovereign Australian capability.
"We look at this in two parts. The first is about making sure that Australia has greater self-reliance in the electronic space. There is a raft of requirements that Australia does have and we need to be able to support ourselves no matter what's going on throughout the world. However, Australia also has a great opportunity in the national security space to create capability and deliver it to our allied base. From a technology perspective, Australia can be a bit of a leader rather than a lifter".
Matthew points out that Australian is the number two importer of defence material in the world and the 19th exporter. "There is something not right with this".
To be successful in selling to foreign governments, Matthew says that you have to be sharper than your competition and know that the technology and the capability that you're delivering is not just world class but world leading.
Mathew also believes that an organisation needs to be strong in its domestic market to support its exports. "There are some things that you can start global first. I've been involved with a sports technology company that really from the get go was looking at a global customer base. However, even if I roll back to the first steps in that business, you get your customer intimacy from people that are local to you."
Three key tips for those starting out.
Matthew says there are many but his top three are:
Know the Why: Have a very clear understanding of why. Why is exporting important to you? What does it do for you? What does it do for your existing customers? What does it do for the maturity of your product set? Have an understanding of why you need to do it, because the cheapest way and less risky way to expand your market is just to do more for your existing customers. Going into new markets is actually a high-risk path. But if you understand what the Why is, then it will be very clear to you that that is the path you want to take.
When to start: It's about when you need to start thinking that export is right for you. Export can be long, it can be difficult, it can be uncertain because of the markets that you don't know, you're learning the way that people operate within that space, you need to understand what margin structures are going to be able to support you in that export environment. And in fact, the stage of organisation that you are may lend itself to early export or late export. The sports technology firm Matthew mentioned, lent itself to very early export. But some food producers, for example, or raw produce producers would focus on establishing firm foundations locally first.
Pick your markets wisely: Be very selective about which markets you are going after. Have a very clear understanding and focus of the market you are having a go at. And if it's the first time you're exporting, find a partner. While you might make less money, it will be much lower risk because you are sharing that risk. Learn how to create design patents for export that you can then take to other markets.
1 https://www.interpol.int/News-and-Events/News/2020/INTERPOL-report-shows-alarming-rate-of-cyberattacks-during-COVID-19
2 The Five Eyes is an intelligence alliance comprising Australia, Canada, New Zealand, the United Kingdom and the United States. These countries are parties to the multilateral UKUSA Agreement, a treaty for joint cooperation in signals intelligence.
An initiative of the ACT Chief Minister's Export Awards
The ACT Chief Minister's Export Awards aims to showcase and celebrate the achievements of Canberra region exporting businesses. These Canberra and region businesses transact significant parts of their business activities (legal, accounting, production, research etc.) through the ACT as they develop international markets. The ACT Chief Minister's Export Awards aims to build the pathway for new and emerging Canberra region businesses seeking to internationalise their business. If you are a new or existing exporting businesses in the Canberra region, you can access a range of support as well as network with other exporting businesses, including

The ACT TradeStart Program helps ACT exporters to achieve long term success in international markets. The TradeStart program allows the ACT Government to work closely with Austrade and access key Austrade resources such as their export database, trade mission activities, their off-shore offices, intelligence and international connections for the trade and investment activities to support ACT exporters.

The International Business Engagement Program is being delivered by Canberra Business Chamber on behalf of the ACT Government. Its main objective is to maintain, rebuild and find new opportunities for Canberra and region businesses to engage internationally. The program focuses on building the Territory's exporting community; providing training and support by facilitating seminars and workshops; creating links between local industry and other government support programs; assisting the ACT Government in co-ordination of business trade delegations (outbound and inbound).