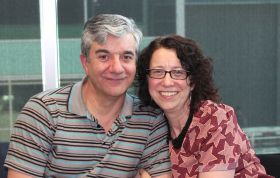 It's sweet and delicious, perfect for a summer's day and close to a $10.8 billion[1] dollar industry.
The global ice cream market is big business with some well known brands springing quickly to mind – Ben & Jerry's, Baskin Robbins and Häagen-Dazs to name a few.
The ice cream industry has been around forever, but continues to innovate with niche ice creameries and gelaterias increasing in popularity.
We spoke to John and Edna Marshall from Canberra favourite, Frugii, about how they got started in the ice cream business and plans for their new shop in Lonsdale Street, Braddon.
According to John, he had always been into food.
"It started when I was twelve and someone bought me a Larousse cookbook and I just connected with it."
"But, it wasn't until about 15 years ago when I went down to the old deli in Narrabundah and there was this classic ice cream machine they were selling and I had to have it!"
"I made a raspberry sorbet and it came out really well and this brought the love of food back to the surface."
"I completed commercial ice cream courses, but didn't like them. The equipment they used was great, but I didn't like the pastes and powders used."
"So I thought what can I do to make my product better?"
"I thought if I can combine the best ingredients, understand what the ingredients do, and use the best commercial equipment, then I would have a combination that would really work."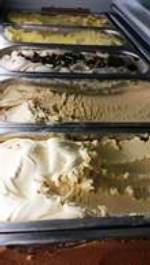 "Now fifteen years on and after lots of research, I'm producing a great product with a strong market base and we're about to step out onto our next venture with a dessert bar."
John and Edna both emphasise that what Frugii does really well is listen to their customers.
Edna stresses that they always ask for feedback, whatever the feedback is.
"We ask customers all the time for suggested flavours – what do they like, what didn't they like, any feedback is good feedback to us," says Edna.
According to John, when you start thinking your product is the best, you stop learning and your product stops growing.
"With customer feedback, you've got to take the feedback but also be confident in your product and what you're selling," says John.
"We do have one trend – salted butter caramel! All of our customers were requesting it and with so much pressure, we had to make it."
John says that while you should listen to trends, if your heart says otherwise, be confident enough to listen to that.
"If we all stick to trends, we would all be selling salted caramel flavours!"
Starting a business in the food industry can be tough and John and Edna have faced their share of challenges.
"Ice cream is a really expensive game to get into. You need a $3000 generator on a trailer to transport the ice cream, on top of all the equipment and ingredients you need. There are cheap ways to do it but you lose quality in your product," says John.
Edna adds that Lack of time can be a struggle.
"We've been trying to build the business over the past 10 years while we both worked full time," she says.
"At one stage we did reach a crossroads. We were spending so much time on Frugii and working, there was no time for just us. There was no time for any enjoyment; it just seemed like constant hard work".
John adds, "The investment was so great that it got to a point when you question everything – have I put all this before my family? What am I doing? You start 'what if-ing' but we pushed through it. We're here, we're happy".
With a new dessert bar planned for 2015, what are the plans for the future?
"I have said to John that if we do the shop now, in our mid-50s, I hope to get a good 10 years out of it before we think about retiring and having some down time. John on the other hand, expects to have a heart attack into the machine!" laughs Edna.
"It's not a job to me; the more I do it the happier I am" agrees John.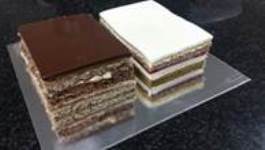 And the dessert bar?
"The dessert bar is the new venture," says John. "We're going to start introducing the chocolates and cakes that we make too, as well as hot chocolate and coffee. It's going to be combination of everything we do, in a single outlet that everyone absolutely loves.
"We really love a dessert after a meal. I think what people find is even when you go to a restaurant, you have your main courses then go for a walk and start to feel like having a coffee or a cake or an ice cream and look for somewhere to go. It's what we think people in Canberra want".
If you're keen to know when the new dessert bar will be opening, keep an eye on the Frugii website, I know I will.

[1] http://www.mintel.com/blog/food-market-news/whats-your-flavour-essential-2014-global-ice-cream-trends
About Lighthouse Business Innovation Centre
Lighthouse has a strong track record of supporting entrepreneurs, researchers and inventers on the path from concept to commercialisation. Since July 2008, Lighthouse has worked with over 990 distinct enterprises and provided group and peer based services to over 3400 enterprises and individuals. For over five years Lighthouse has successfully delivered business advice, education, mentorship and networking opportunities to help these businesses commercialise their ideas and grow their companies. Lighthouse also delivers programs such as the ACT Microcredit Program for the ACT Government. Visit www.lighthouseinnovation.com.au for more information.