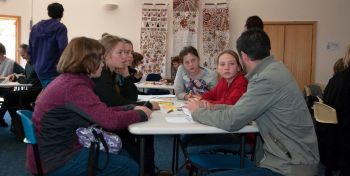 Most parents are so busy managing family and work schedules on a day-to-day basis, that we rely on the education system to make decisions about the best way to educate our children.
We tend only to get involved when there's a problem at school and then it's normally a visit to the teacher or the principal. We leave the big picture stuff to the policy makers.
Increasingly however, parents are beginning to question whether the education system is adequately preparing children for the future of work and there's certainly been a lot of debate around the introduction of tests like NAPLAN and concerns around 'teaching to test'.
Another source of advocacy for reform has come from the business sector.
They are keen to see changes to the education system and the creation of a workforce that will allow them to compete more effectively in a global marketplace.
While parents, educators and business don't normally have occasion to sit down and talk, that is beginning to change and the education agenda is becoming much broader.
For example, just over a week ago the first Teen Start-Up Camp was launched. This pilot was the result of a conversation with a number of inspired teachers and parents looking to give their children an opportunity to see how ideas are developed.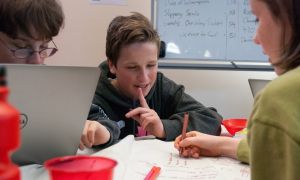 Problems facing the Next Generation
An initiative of Lighthouse Business Innovation Centre (Lighthouse), Teen Start-Up is about fostering the creative and problem solving skills of the young innovators who will change our world in the future. Held over one weekend, teens and tweens form teams; develop ideas for products and services that will address problems their generation will face; and pitch their concepts to a panel of judges.
At the first Teen Start-Up Camp, students from the ACT and region were asked to look at problems related to energy, health, technology and communications. Winning first place was Team Novice Coders, two Year 8 students from Orana Steiner School. Their project focussed on building skills by connecting student coders with not-for-profit mentor clients.
Nine teams pitched to a panel of judges on the Sunday with projects ranging from an application that prevents cyber bullying; wearables that assist the visually impaired; a game related to cyber security; shoes that generate energy; and devices that balance exercise with screen time.
Mentor and judge, Dr Lachlan Blackhall from Reposit Power was very impressed with the quality and ambition of the ideas.
"Everyone was passionate about solving real problems and making the world a better place," said Dr Blackhall.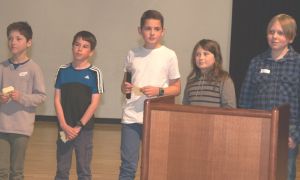 Collaboration between Business and Education
A number of young Canberra entrepreneurs were on hand to mentor the student teams and share their real-world experiences of what it's like to be an entrepreneur and commercialise an idea. There was also a range of different technologies on display to inspire students. Experience stations allowed students to try 3D printing, virtual reality and robotics. They could also see how wind is mapped and energy from solar stored.
Roslyn Clark, parent of a Year 7 and Year 5 student taking part in the event believes that programs like Teen Start-Up are beneficial for young people to attend as it encourages them, and indeed teaches them, to think outside the box.
She believes it gives them more experience in working in a group environment with short time limits, which is what they will face as they leave school and enter into Uni and workplaces.
She also feels that attending a program like Teen Start-Up provides the opportunity for kids to meet young entrepreneurs who have developed their ideas into viable businesses, showing the students that they don't have to be restricted in their search for what they will undertake as young adults.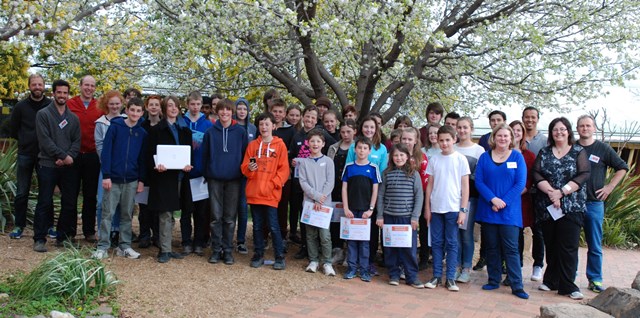 School Holiday and In-School Programs
Teen Start-Up has proved to be a unique learning laboratory, giving students the opportunity to develop important skills while working on something they are really interested in.
Based on the success of the pilot Teen Start-Up Camp, Lighthouse is now developing a school holiday and in-school program that will launch in early 2016.
For more information visit http://www.startupcampcanberra.com/
About Lighthouse Business Innovation Centre
Since July 2008, Lighthouse has worked with over 990 distinct enterprises and provided group and peer based services to over 3400 enterprises and individuals. For over five years Lighthouse has successfully delivered business advice, education, mentorship and networking opportunities to help these businesses commercialise their ideas and grow their companies. Lighthouse also delivers programs such as the ACT Microcredit Program for the ACT Government. Visit www.lighthouseinnovation.com.au for more information.