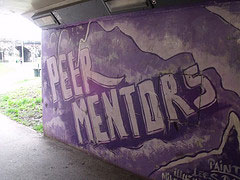 Many mentors don't see themselves as mentors. They find that they drifted into it, realising that at some point they stopped taking suggestions and directions and they started providing that support to others.
Anna Pino, CEO of Lighthouse Business Innovation Centre, a business primer for start-ups and high growth businesses says this can be challenging on many levels.
"Some mentors feel they have enough problems in their own business and don't think that they can make the commitment of giving advice to others," says Ms Pino.
"They also often question whether they are in fact qualified enough to give advice."