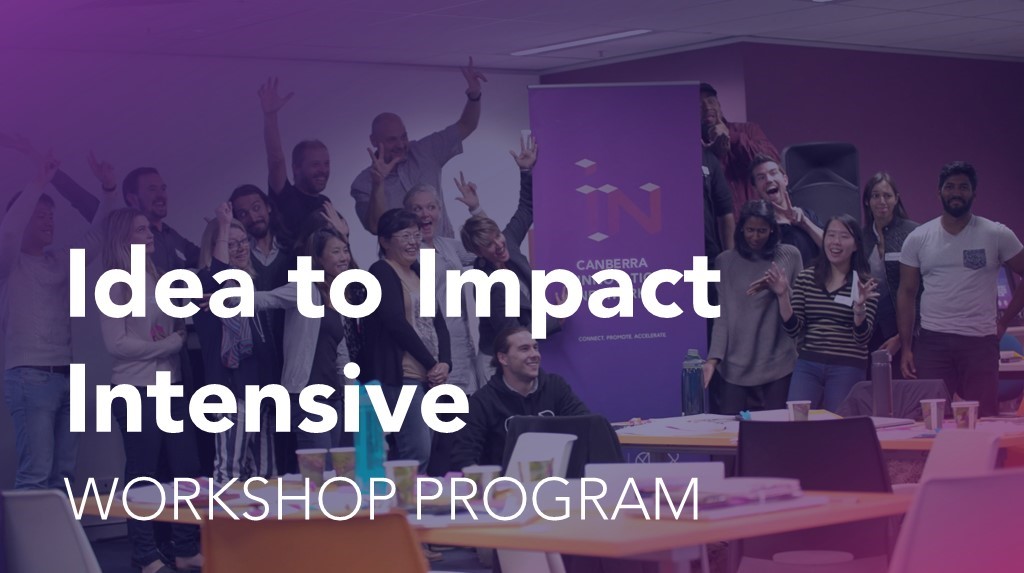 In collaboration with the ACT Government, the Canberra Innovation Network has 50 scholarships for emerging entrepreneurs to participate in the Idea to Impact workshop series, offering 5 workshops over 10 weeks.
These workshops are designed for innovators who are ready to progress their projects forward, challenging them with real world tasks that will enable them to think practically and efficiently about the idea.
This competitive program is open to entrepreneurs from all backgrounds, with a focus to encourage female founders and entrepreneurs under 25.
Join a cohort of like-minded entrepreneurs and learn practical tools of testing and refining your idea, identifying assumptions and crafting your perfect elevator pitch!
This program has helped more than 2000 innovators shaping their innovative business idea into a high impact venture.
During these sessions expect to bring out your inquisitive mind to help solve your business challenges. You will be empowered to:
Find and engage with customers,
Make faster progress in a lean way,
Test your ideas and reduce mistakes,
Find the right market opportunity,
Create an exciting value proposition and pitch it effectively,
Build the right prototype,
Find the right partners and funding.
Dr Craig Davis, General Manager of Growth Programs at the Canberra Innovation Network, talks to hundreds of budding entrepreneurs a year, a common piece of advice he has is "back yourself and take action but manage risks by testing your ideas and progressively ramping up your commitment."
If you need to tackle an innovative project, business or new tech idea, then Idea to Impact is a program not to miss.
Workshops start on September 8 to November 3, 2020. Apply now to get a full scholarship into this educational program for innovative businesses to test ideas, find customers and prototype.