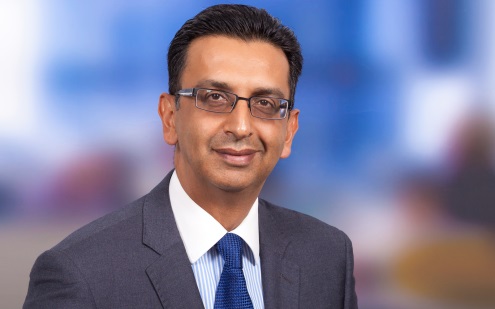 If you are a young entrepreneur at the early stages of starting your own business, you probably spend all of your spare time thinking about how to get funding for it.
You keep reading all the news about how start-ups operating out of Silicon Valley, London, and even Sydney have raised a "ridiculous" amount of money at a valuation approaching millions of dollars. You start wondering what you are doing wrong and why are you the only one not getting the million dollar breakthroughs.
Being an entrepreneur is simple, you thought, think of an idea (better still just cut and paste something from overseas and pretend it's never been done before!) create a website, develop a social media presence, put together a slide deck and start pitching to investors!
But then you discover that there are no investors that are interested in your idea or even if they show some interest, there is a mismatch of expectations. You offer 10% equity and want a million dollars for it, they were thinking that 51% equity would be good and a hundred thousand should be more than enough. Sigh!
All businesses need funding to grow and develop their product/service or reach a level where they become profitable.
How and where you can get capital for your business? How do you attract investors? How do you get your start-up funded?
I have heard far too many pitches all over the world to be easily convinced to part with my money and the poor quality of many of the pitches and the badly prepared business plans continue to amaze me. If you want to be taken seriously by investors or financiers, then you need to pay attention and focus on my Top 3 Tips to start with!
AQ TIP 1: Understand the Environment
Contrary to the hype and the exaggerated reports of start-ups being funded left, right and centre, realise that is not likely to be the reality.
As a start-up, your chances of being funded are not great in the first place. Many of the investors who have the cash may want too much control with the aim of making you like a manager with an incentive plan.
Figure out early on what it is that you need to develop your idea and what you are willing to give up. Can you manage without an investor? Can you raise funds through family and friends? Can you earn funds elsewhere and invest in the business?
All these may be viable options and much easier than looking for that "angel' with a million dollars.
AQ TIP 2: Develop a sensible, logical and realistic Business Plan
To quote the famous author Michael Gerber, many of you in the Technology Sector, are simply "Technicians having an Entrepreneurial Seizure".
It takes more than just a product, service, an app, a website and a group of Techies to build a successful business.
When a group of technicians puts together a business plan, many of the key aspects of the plan are either ignored or not dealt with in a professional manner due to the lack of knowledge, expertise and research. If you want someone to hand over their hard earned money or even someone else's money, you need to put a lot of effort into developing the strategy, developing your financial plans, figuring out the marketing strategies and plans and creating the business model.
Spend the time with the right team to develop a plan that makes sense, is practical and one that you will be able to execute on.
When dealing with seasoned business people and financiers, you simply can't fake it!
AQ TIP 3: Have a Multi-Disciplinary Team
Those business plans with profiles of you and your college buddies, with all of you having fancy titles like CEO, CTO, CMO, despite having no real world experience are not going to excite the investors. You need a great team with a different set of expertise and specialisations. You need to show the investors that you have all bases covered with the professionals who preferably have skin in the game.
Have you ever come across a cricket team that was just made up of wicket keepers or fast bowlers? Never right! A good team needs a blend and a mixture of skills. So, go ahead and seek out other like-minded professionals who have the skills to complement your own
There is a lot more I would like to share on this topic, so keep an eye out for the next of my Top 3 tips!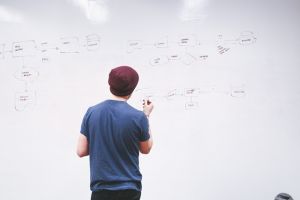 Are you considering external investment?
Join us for this workshop on how to get investor ready, presented by Amer Qureshi and Ross Corcoran from Deloitte Private.
When:
Friday 29 April 2016, 10:00am - 12:00pm
Where:
Lighthouse Business Innovation Centre, Unit 6/65 Tennant Street, Fyshwick ACT
Cost:
$25.00 (+GST)
To register please visit https://www.eventbrite.com.au/e/the-nuts-and-bolts-series-are-you-ready-to-take-on-an-external-investor-tickets-20960178458
About Amer Qureshi
Amer Qureshi is a Director at Deloitte Private, and a Small Business and Entrepreneurship specialist with extensive experience in working with SMEs, start-ups and family-owned business in Australia and internationally.