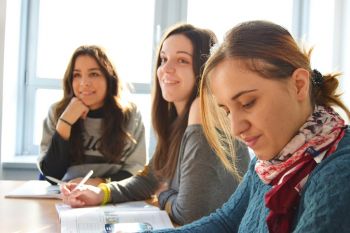 Aidan and Krishan used theirs to start an information portal, Kristen used hers to buy insurance for her pet-sitting business and Sam used his to get design work done for his property marketing business.
What do all these young entrepreneurs have in common? They all took advantage of an innovative initiative called the ACT Microcredit Loan Program. Through the program eligible participants receive free mentoring and business advice for a period of 6 months and microloans to help get their businesses off the ground or to expand an existing businesses.
With interest free loans of up to $3,000 for new businesses and low interest loans of up to $10,000 for more established businesses; the microloans have been used by a number of young entrepreneurs to build a credit history and access financing unavailable to them through traditional lending institutions.
"The young entrepreneurs we support through the ACT Microcredit Loan Program find the mentoring component of the program especially useful to help them iron out issues with their business model as well as come up with cost-effective ways to market their fledgling businesses," says Anna Pino, CEO of Lighthouse Business Innovation centre, the organisation that delivers the program.
"Having access to one-on-one mentoring as well as financing means a young entrepreneur can get their business set up with the right structures in place from the get go".
According to Anna, one of the criteria she suggests young entrepreneurs consider when looking at whether debt financing is an option to fund their startup, is whether the proposed debt will be incurred to fund equipment and services that are integral to the success of a business idea and can help them start generating cash to help pay the loan back.
An initial discussion with one of the ACT Microcredit mentors can help you determine whether your business idea has potential or whether you should rather invest some more time to create a more robust business idea before considering a loan.
For more information about the ACT Microcredit Loan Program visit http://www.actmicrocredit.com.au/
About Lighthouse Business Innovation Centre
Lighthouse has a strong track record of supporting entrepreneurs, researchers and inventers on the path from concept to commercialisation. Since July 2008, Lighthouse has worked with over 990 distinct enterprises and provided group and peer based services to over 3400 enterprises and individuals. For over five years Lighthouse has successfully delivered business advice, education, mentorship and networking opportunities to help these businesses commercialise their ideas and grow their companies. Lighthouse also delivers programs such as the ACT Microcredit Program for the ACT Government. Visit www.lighthouseinnovation.com.au for more information.