At Lighthouse we see plenty of people with good ideas; in fact some even have great ideas.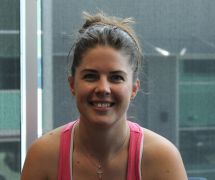 However, what we have noticed is that the entrepreneurial world is divided into 'thinkers' and 'doers'. There are some people who will never move beyond the idea stage. They will spend years thinking about the idea itself, but it never moves from the drawing board to actual execution.
That's one of the reasons investors focus on screening the individual rather than purely the idea. Investors are actually backing the person and their commitment to turning the idea into something great.
We caught up with Kate Freeman from the Healthy Eating Hub, a private nutrition practice in Canberra. Kate has been a client of Lighthouse for some time. Kate is not only a 'thinker' she is very much a 'doer'. We talked to Kate about her ambitious new project due to launch in January.

Kate started her entrepreneurial journey by writing the Healthy Eating blog after giving birth to her first child and what she found was that gradually over four years this grew.
"People starting asking me for advice, I started booking appointments, and someone suggested I start charging people for my advice", says Kate.
"After working with Lighthouse, I was able to rethink what the business was going to be and we rebranded from Kate Freeman Nutrition to the Healthy Eating Hub.
"The growth in the last 12 months has been amazing in terms of the number of clients we see but also the direction of the business", she adds.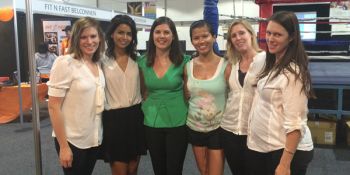 Kate believes the biggest lesson she has learnt since starting is putting value on her knowledge and service.
"I started offering free advice and people wondered why I wasn't charging for it!" laughs Kate.
"As soon as I realised the value on the advice I could give, and that people were willing to pay, that was when the business really started. I never realised that simply explaining fibre to someone, or helping them with portion sizes, or showing them how simple making a healthy meal can be, had actual value for someone – just because it was second nature to me."
"I probably should have realised the value sooner, but I had never valued it that way", she says.
Kate says that even now she's still struggling to put a real value on her time. This is a very common problem with people just starting out in business and many of the clients we see at Lighthouse come to us because while they have plenty of work, they're not making much of a profit. Women in particular don't value or undervalue their experience and time. Kate believes business owners should aspire to be a good all-rounder in understanding and being across all the different components of their business.
Kate has a great strategy for dealing with new ideas and constantly innovating within her business.
"Every few weeks I find it good to do what I call a 'brain dump' where I put all the ideas in my head down on paper and prioritise them based on feedback from clients.
"I then trial things online or make decisions about the ideas based on new research to see whether it's helpful to the business or not," she adds.
"The cooking classes with the Healthy Eating Hub are based on an idea that I feel people learn better if they can see, touch and feel rather than just hear.
"I think only a small amount of the information you give to someone verbally in a private consultation is actually absorbed. There is nothing like bringing people into a real kitchen and getting food out to make something.
"In the end, you can know nutrition information but if you can't translate that into a meal, every day for the rest of your life, then what is the point?" she adds.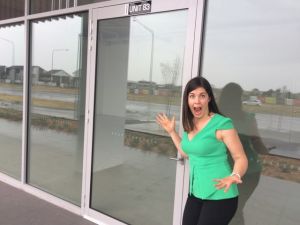 In 2015, the Healthy Eating Hub will be launching a new facility which will include a fully equipped kitchen and an expanded service that includes more workshops and cooking classes.
"Rather than a traditional cooking school where the focus is on technique, our classes will be more about helping mums and busy people do 'life with food' amongst everything else life throws at them", says Kate.
"There are a lot of so called 'health experts' around that aren't necessarily qualified, but have very strong opinions around food and nutrition and are very influential. So, it seems that people are confused about what is and isn't healthy."
"I'm trying to get away from the image of nutritionists not being current, but I don't want to be faddish at the same time. We are the most qualified people and we understand how food works with the body, but we don't want to be boring or totally dismissive of the new things. We want to gently guide people with sensible and balanced advice", she says.
Kate has been able to turn her big vision into reality without the help of grants.
"Financially, we haven't had masses of money to give the business a boost but that has taught me to do it nice and slowly and grow it organically," she says.
"With no support from grant funding and doing it all myself, I think it's been good to struggle it out financially and there have been times where I haven't made anything, but this has helped me learn to be smart about things".
Kate's big ideas don't stop at a new facility.
"In our new facility, we will be market testing some of our new service ideas to see whether they work. By the end of next year, we hope to have a good idea of what does and doesn't work and we will build from there," says Kate.
"We are also piloting a satellite clinic in a doctor's surgery at the moment with one of our dieticians; there are seven doctors who refer clients directly to her which has been really great.
"We hope to expand on that and put Healthy Eating Hub practitioners in other doctors surgeries in Canberra and provide a really good dietetics service that way", she concludes.
If you are struggling to move your idea off the drawing board or wondering whether it has any merit, come and see us at Lighthouse. We offer a free initial consultation, which might be just what you need to go from concept to commercialisation. Simply visit the Lighthouse website (www.lighthouseinnovation.com.au) for our contact details.
About Lighthouse Business Innovation Centre
Lighthouse has a strong track record of supporting entrepreneurs, researchers and inventers on the path from concept to commercialisation. Since July 2008, Lighthouse has worked with over 990 distinct enterprises and provided group and peer based services to over 3400 enterprises and individuals. For over five years Lighthouse has successfully delivered business advice, education, mentorship and networking opportunities to help these businesses commercialise their ideas and grow their companies. Lighthouse also delivers programs such as the ACT Microcredit Program for the ACT Government. Visit www.lighthouseinnovation.com.au for more information.