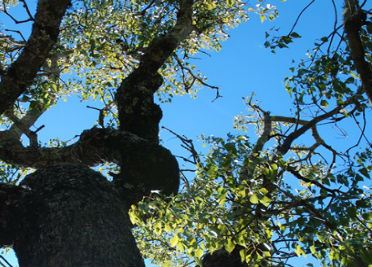 While you don't hear much about Microcredit when it comes to economic development strategies, over the long term Microcredit loan programs can play an important role in supporting entrepreneurship and economic development.
Programs like the ACT Microcredit Loan Program delivered by Lighthouse Business Innovation Centre (Lighthouse), extend small loans ($3,000 interest free and up to $10,000 low-interest) to entrepreneurs that don't currently have access to traditional forms of capital.
Not only do these loans provide individuals with capital to start and grow their businesses, they also provide 6 months of tailored mentoring and business support.
While other programs that support business growth usually sit within the control of Government Economic Development departments, microcredit programs generally fall under the purview of Community Services and the benefits are evaluated on both the economic and the social outcomes they provide for the individuals who participate in the program.
One-on-one mentoring, educational workshops and peer support are a strong focus of the program and play an especially important role in building confidence and business skills.
Program participants find the small microcredit loans go a long way in terms of supporting business and personal growth and report the following benefits:
Starting from solid foundations. Time and attention is spent ensuring the business has solid foundations; making sure the right structure, insurance and financial management processes are in place.
Developing an entrepreneurial mindset. There are many benefits that come from working with experienced mentors including learning to focus on execution rather than just idea generation, developing networks of relationships and pursuing opportunities with discipline and focus.
Product development. The Microcredit peer groups provide a first source of feedback for new product concepts. They allow participants to check assumptions, demonstrate prototypes and even test marketing messages.
Market validation. Mentors help with the market validation process, assisting participants to define their market and sometimes even providing contacts to help them get in front of potential customers.
Develop resilience. Dealing with setbacks is part of the entrepreneurial journey and being part of a supportive network when times are tough can help you to find the motivation to get up and try again.
For more information about the ACT Microcredit Program visit http://www.actmicrocredit.com.au/
About Lighthouse Business Innovation Centre
Since July 2008, Lighthouse has worked with over 990 distinct enterprises and provided group and peer based services to over 3400 enterprises and individuals. For over five years Lighthouse has successfully delivered business advice, education, mentorship and networking opportunities to help these businesses commercialise their ideas and grow their companies. Lighthouse also delivers programs such as the ACT Microcredit Program for the ACT Government. Visit www.lighthouseinnovation.com.au for more information.