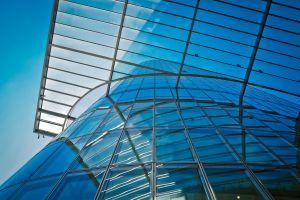 Telstra survey shows Australian SMBs could save time with technology to work on the business
Small to medium business owners are turning to technology to help improve productivity and free up time to innovate, according to a new Telstra survey of Australia's leading businesses.
A recent survey of Telstra Business Awards Alumni found nearly three in four (71%) business leaders feel they could improve productivity through better use of technology applications.
99 per cent of those surveyed said productivity gains delivered through technology would make them more effective at work with more than half saying they would use the extra time to innovate in their business.
The survey comes as Telstra launches new Telstra BizEssentials® and DOT (Digital Office Technology)™ plans this week.
"While 86 per cent of SMBs have initiatives in place to boost productivity in their workforce, most business owners are still losing up to ten hours of productivity each week on tasks like email and administration, without realising the potential of business apps", said Stuart Bird, Executive Director, Telstra Fixed Products and Services.
"From cutting back on email by using an app that offers instant messaging and video chat, to making it easier to keep up to date with paperwork, apps can help make day-to-day tasks more efficient for any business".
Telstra Business Awards Alumni cited collaboration as the most common benefit of technology, followed by workforce management.
"One of the most popular apps in the Telstra Apps Marketplace is Microsoft Office 365, which is great for collaboration and flexible working, but there are also countless business needs being addressed by new apps popping up all the time," Mr Bird said.
With more than 40 apps available, the Telstra Apps Marketplace offers solutions for workflow management, content sharing, e-Commerce, social media management and more.
Scott Butler, 2009 Telstra Business Award finalist, and co-owner of Organic Angels says that the nature of his business means he is out of the office most of day and needs access to his emails and work documents on the go.
"I use DocuSign when exchanging documents with my accountant. This eliminates the old 2-5 days wait for post and again just increases my businesses efficiency. The monthly cost of apps is great for cash flow as there are no large software licensing costs up front."
"Cloud sharing and DocuSign allow me to be more efficient on the go and allows my staff work flexibly. The increased flexibility and efficiency means I have more time to deliver to my customers and grow my business."