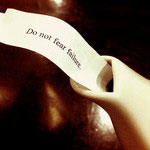 When you're a start-up you're often everything in the business – technician, salesperson, accounts department and office manager.
Not all of these roles come naturally and there are very often specific functions that you like less than others. This normally translates into a gap between tasks you know you 'should' do, but for a range of reasons don't always land up on the 'done' list.
Anna Pino, CEO of Lighthouse Business Innovation Centre, a virtual accelerator working with entrepreneurs, inventors and researchers says that business diagnostic tools like BizLab, highlight these strengths and weaknesses in a graphic form and provide a bit of a wake-up call for areas that need attention.