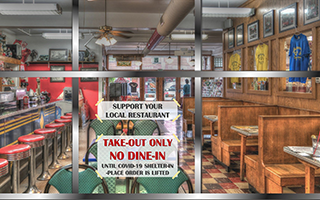 The coronavirus pandemic has forced many businesses to temporarily close their bricks and mortar stores or implement strict social distancing, resulting in a dramatic decline in sales. The immediate need for survival has forced many of these businesses to innovate as they try to figure out new ways to get their products and services into the hands of customers who are largely confined to home.
While many companies in the past may have entertained the idea of offering their services online, there has been little incentive to invest in this delivery channel up until now. Unfortunately, success can breed complacency and setting aside the time needed to explore online channels got bumped to the bottom of the to-do list when things were busy. When restrictions were quickly put in place to halt the spread of the virus, all of a sudden companies had to pivot and businesses that were 95% face-to-face now had to become 95% online or effectively close down. As restrictions begin to ease, many companies may hold onto some of these changes embracing a hybrid model which combines bricks and mortar as well as online.
So, when life decides to tear you a new one, let's look at some strategies for the 'war-time' CEO, namely going back to basics and focusing on what is important to your customer and the support they need to access your services.
Adopt a person-centred approach
When things are going well, the 'peace-time' CEO is typically focused on broadening opportunities. In contrast, when times are tough you need a laser-like focus on satisfying a customer's most pressing need which will bring in income immediately. To do this you need to adopt a person-centred approach which means putting your customer front and centre in your business. It's about understanding what is important to them right now from their perspective not yours.
One of the most pressing concerns we have seen over the last month or two is the need for groceries. When you add to that people's reluctance to stand in queues at the grocery store; concerns over shortages; and their anxiety around being in crowded places you have a problem looking for a solution. While this problem might have been around for ages, especially for older people or those with mobility issues, this became a mainstream problem and a number of businesses have risen to the challenge.
Moving beyond the big supermarket chains, you can now get your fresh fruit and vegetables delivered straight from the farm or fresh food markets through places like The Food Forum, Ziggy's Fresh, Rita's Farm Produce, Alpha Fresh and Wiffens. Your options have also expanded – you can get organic fresh produce boxes delivered by Choku Bai Jo, your toilet paper and hand sanitiser from Toilet Paper Man and your bread and pastries delivered from Three Mills Bakery. In fact, Three Mills Bakery have gone one-step further and even launched a range of bake-at-home family pies and pastries.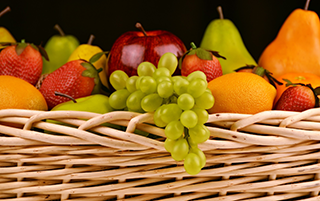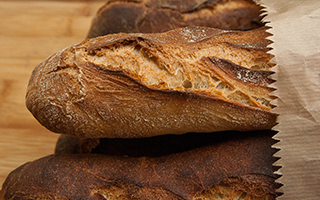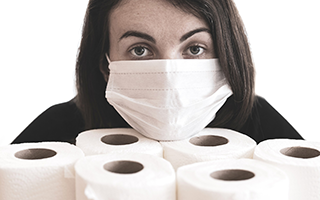 Re-think your planning
In industries like hospitality, tourism, events or the arts you can pretty much throw your plan for 2020 out of the window. The assumptions that you based your business planning on at the start of the year are probably no longer relevant. Things are also very fluid and may change quickly, it's therefore important to accept what you can't control and rather focus on what you can control and identify where potential opportunities for innovation may exist. These opportunities might be small, niche or highly focused but if done right could potentially lead to avenues for growth whether in terms of new client segments, delivery channels or product lines.
The place to start is by listening to your customers. Moving beyond what people need, what do they want? What are they missing that's important to them? What support do they need to satisfy these wants and how can they access this?
There are a number of companies that have tapped into the desire for those little treats or indulgences that make people feel special. Bringing the cellar door wine tasting experience to your living room is Lark Hill Winery, they launched a service delivering 50ml seasonal wine tasting packs which were extremely popular. The Handmade Markets have re-invented the experience of browsing through the market stalls by inviting visitors to their Virtual Market where they can indulge themselves in artworks, gifts and homewares made by Australian designers.
Allow choice
While everyone is in this together, we do have to recognise the uniqueness of every person and family. The person trying to attend work meetings while homeschooling an 8 or 9-ear old is going to have a very different reality to the family with high school kids, or those with someone in the family undergoing cancer treatment, caring for ageing parents or a disabled family member. Therefore, where possible it's important to allow for choice.
Websites like CBR is Still Open, Canberra Eats, No Biggie Meals and Feed Feed list local restaurants offering takeaway and home delivery. Beef & Barley on the Kingston Foreshore offers a range of packages from a 'Couples Lockdown Box', a 'Brunch Box' a lockdown me-time 'Pamper Box' and even a 'Bro Box' for those who hate cooking.
Create a Virtuous Loop
Collaborative or social products create a better experience for the user the more people use it. Sophie Kristine from Oh Little Spark Art delights both young and old with her 'Iso Spy with my Little Eye,' colourfullly printed bugs and insects aimed at brightening up socially responsible walks for neighbourhood children. The Durham is encouraging people to register teams for their Online Trivia events and for those who love to sing, there are plenty of Virtual Choirs or Couch choirs to choose from.
So, when life decides to tear you a new one and you're not sure what you can do to save your business, focus on the next domino that has to fall to get you closer to a paying customer. It is also an opportunity to think about how your business can play a part in creating a more equitable, inclusive and sustainable society – a chance to embrace #CBRBusinessUnusual.