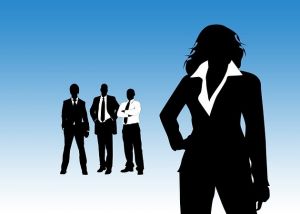 Written by Kyle Fitzgerald, Consultant, Inspirational Workplaces
Inspirational Workplaces, a leading Sydney-based organisational psychology consultancy, is offering an executive level leadership development program at no-cost to six high-potential, young Australians.
Through this program, Inspirational Workplaces hopes to foster Australia's next generation of inspirational leaders to help build a better future for Australia, and the world.
Australia, and indeed the world, is rapidly undergoing major changes that will greatly alter the lives we lead. While this will open up a multitude of opportunities, these changes will also come with significant challenges for us as a society to overcome. To overcome these challenges and reap the benefits that the future can hold we need capable leaders, and we need to start developing them now.
Many of the things that people see as innate qualities of a 'good leader' are not innate, instead they are learned.
For most leaders their development to become a capable leader only begins once they have taken up a leadership role. This means that for many they suffer a period of delays and setbacks as they come to grips with the demands of their new roles. This would in a sense be equivalent to only beginning intensive training of our Olympic athletes once they have joined our Olympic team.
Instead, a targeted development program which focuses on high-potential young leaders can help them to maximise their strengths and address their development needs early on and enable them to hit the ground running.
Some of the competencies that research has identified as being essential for leadership include: Agile being able to be flexible and adaptable to change and uncertainty; Resilient to cope with pressure, setbacks, disruptions, and crises; Local-Global Viewpoint being able to understand and work both locally and globally often with geographically dispersed teams; Innovative to generate solutions to problems and think of their world from a different perspective; Future Focused & Sustainable taking a long-term view that ensures that current practices don't create problems for the future; and Ethical acting in a responsible manner is seen to be maintaining the highest standards of integrity.
To help equip our future leaders with these skills Inspirational Workplaces is offering a leadership development program at no-cost to six high potential young leaders, based on the program used for executive leaders. The 12 month program will involve:
· A development assessment with a leadership competency report
· Personalised feedback and a development planning session
· A structured development plan
· Six individual coaching sessions
· Group learning activities with other high potential leaders
The program will help the selected young leaders to develop their vision for the future, maximise their personal strengths, and address their development needs. By doing this these young leaders will develop the confidence and skills to become the political, corporate, and community leaders Australia needs to navigate the major changes that are shaping our world.
The program is open to all young people aged 18-30 from any background and experience level. Applicants will need to demonstrate their potential as a future leader, have a compelling vision for the future, and have a desire to make positive change to society and their community.
Applications to enter the program close 30th April. To find out more information and submit an application, please go to www.inspiraitonalworkplaces.com.au/civitas
About Inspirational Workplaces
Founded in 1986, Inspirational Workplaces is one of Australia's oldest Organisational Psychology firms. Inspirational Workplaces provides individual, team, and organisational development services to businesses and not-for-profits around the world. For more information on the services Inspirational Workplaces provides visit www.inspirationalworkplaces.com.au