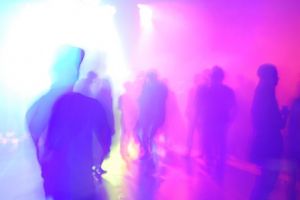 It's not a retro style of dancing making a comeback in Canberra, we're referring to the growing number of Canberrans who have a business on the side. While Canberra might not be known as the entrepreneurial epicentre of Australia, beneath the lanyards and black suits, Canberrans are following their passions and launching more new businesses in the first half of 2018 than they have during the same period in the previous two years[1].
The benefits of a 'side hustle' are well known and promoted by the likes of Scott Pape, author of the popular Barefoot Investor book. From learning the skills necessary to launch a new career; earning extra income to pay off a mortgage; diversifying risk in an uncertain labour market; to expanding your network and following your passion; a part-time business can have numerous advantages. Many people are not in the position to quit their day job and need the financial security of a 9-5 paycheck, making a side gig a good compromise.
According to Xero's Ageless Entrepreneur report[2], four out of five Australians over 40 feel pressure to supplement their income in the lead up to retirement. At the other end of the age range, young people are concerned about housing affordability - the two big Aussie dreams of owning your own home and being your own boss is helping to drive this growth.
So, how do you learn the steps of a successful side hustle?


Step 1: 'Wanna be startin' somethin' - finding a marketable idea
This can be one of the most challenging parts to starting a part-time business. A good place to start is understanding what you want your side hustle to achieve. Are you simply hoping to generate some extra cash to put into the mortgage? A good place to start is the Sharing Economy, tapping into existing marketplaces like Uber, Airbnb or Airtasker where you rent out the excess capacity in your home, vehicle or your time. If your focus is on building your skills, planning a career transition or moving to a more flexible lifestyle then you may be better suited to freelancing. Sites like Upwork, Freelancer or Flexjobs can connect you with people looking for specific skills for short term projects. If, however, you are hoping to build a business on the side with the goal of eventually replace your full-time job; then you need to find a marketable business idea. Start with identifying what you are passionate about and what you're good at. Don't overthink it. Clarity comes from action - you try something, get feedback and try again. That's the beauty of a side hustle, you don't have to get it right first time. Workshops like "All quiet on the idea front - understanding where good ideas come from" can help you identify potential business ideas.


Step 2: 'Another one bites the dust' - identifying which ideas have potential
Do you swipe left or do you swipe right on an idea? A business diagnostic tool such as BizLab can help you to identify the strengths and weaknesses of each potential idea. The online questionnaire asks you a series of questions to help you identify the commercial viability of an idea and provide feedback on the market viability, risk of failure and business model.


Step 3: 'The way you make me feel' - Understanding your customer
What job is your customer 'hiring' your product for? If your product or service does this job well you will be hired again, if not they will find another more suitable product. That job is what motivates your customer to buy your product and how you make your customer feel is what keeps them coming back. Remember, your customer is always the hero of their story, what do you do to support that?


Step 4: 'Push it' - Getting your name out there
Traction is the best way to improve your chance of success. It is also a demonstration of customer demand. Initially, it can be hard to know which traction channels e.g. PR, SEO, display ads, content marketing etc. will work for your business. Unfortunately, most people just stick to the ones they are familiar with or the ones they think best suit their product rather than testing other options. If you are unsure how to start getting traction, workshops like "Getting Your Name out there" can be very helpful. While the temptation is to spend most of your time on developing your product (especially if it's a passion project); you should be spending an equal amount of time on getting traction with your customers.
Whether your side hustle is your transition to retirement plan or simply a way to boost your mortgage repayments, in Canberra you will be in good company.
---
[1] https://asic.gov.au/regulatory-resources/find-a-document/statistics/company-registration-statistics/2018-company-registration-statistics/#new
[2] https://www.intheblack.com/articles/2018/07/04/side-hustle-no-better-time-to-be-entrepreneur


About Lighthouse Business Innovation Centre
Lighthouse has a strong track record of supporting entrepreneurs, researchers and inventers on the path from concept to commercialisation. Since July 2008, Lighthouse has worked with over 990 distinct enterprises and provided group and peer based services to over 3400 enterprises and individuals. For over five years Lighthouse has successfully delivered business advice, education, mentorship and networking opportunities to help these businesses commercialise their ideas and grow their companies. Lighthouse also delivers programs such as the ACT Microcredit Program for the ACT Government. Visit www.lighthouseinnovation.com.au for more information.