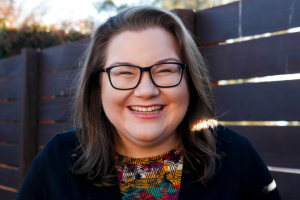 We've all been there; dissatisfied, uninterested, underappreciated or bored at our job. But we also know how hard it can be to leave your current job to find another. The job-hunting process can be tedious and heartbreaking, sometimes it can feel like you are applying for every vacant position possible but you are hearing absolutely nothing back. Not only is this time consuming and frustrating it can also negatively affect your self-esteem.
Rebecca McFarland from Pop Your Career has plenty of advice and tips about how to make the job hunting process less tedious and more successful. Rebecca has loads of knowledge, wisdom and experience in recruitment. With over 10 years working in the industry, Rebecca has held a variety of roles in human resources management, agency recruitment and in-house recruitment.

Below are some of Rebecca's tips that could help you secure that new job!

Emphasise BOTH your soft and hard skills
Soft skills are highly desired by employers. Soft skills are personal attributes that allow people to interact effectively amongst other people and teams. An example of some soft skills can include: self-motivation, teamwork, communication and leadership.

Rebecca says, " I definitely believe that people do need to make sure that they are emphasizing their soft skills on their resumes, it is really important and something that I encourage".

"When I was doing resume writing, I was very focused on making sure that there was a balance between soft and hard skills so that the resume is a reflection of the whole person rather than just what the person can do technically".

Revive your resume
Rebecca has been looking at resumes for more than 14 years, so she has definitely seen her fair share of changes in resume design.

"In terms of where resumes are changing, I've certainly seen them change since I've started in the industry in 2005. There is a lot more emphasis now on resume design. Resumes are now incorporating a little bit of colour, they generally look more appealing and it is a way for candidates to be able to add a little bit of their own personality and flare to their resume. It also helps them to stand out from the crowd."

Diversification and culture add is key
"I definitely think that the future of work is very focused on diversity and not just in terms of some of the traditional areas. The focus is leaning towards diversity of thought and organisations have really broadened the requirements of the role."

"There is definitely more of a focus on culture and looking at whether the person is going to add to the culture."

So how can job hunters utilize this?

"I think for the candidates, it is about thinking outside of the square. Just because you have a law degree it doesn't mean that you have to be a lawyer, it is really all about looking at the ways that you are able to add to an organisation and really spelling that out in your application."


In summary, the key take away points for improving your job hunting results are:


1. Emphasize both your hard and soft skills in your resume. Think about what makes you different and which of your soft skills could add to the workplace culture. Furthermore, aim to have your resume be a reflection of your whole self (not just the hard facts about your qualifications and accolades).

2. Add some colour and design into your resume. A dash of colour and a different design can help you stand out and be remembered. Using colour and design in a variety of ways can also be used to emphasise important parts of your resume that you really want to draw the employer's attention to. Adding elements of design and colour to your resume is especially relevant if you are applying for a job within the creative industries.

3. Think about what you personally can add to the workplace culture and spell this out clearly in your application. Ask yourself what makes you different from all of the other applicants. Do you have any specific skills, experience or personal attributes that will set you apart from the rest? Incorporate these characteristics into your application to demonstrate to the employer what YOU and only YOU can add to the workplace culture.

For more information about Rebecca McFarland visit Pop Your Career.


About Lighthouse Business Innovation Centre
Lighthouse has a strong track record of supporting entrepreneurs, researchers and inventers on the path from concept to commercialisation. Since July 2008, Lighthouse has worked with over 990 distinct enterprises and provided group and peer based services to over 3400 enterprises and individuals. For over five years Lighthouse has successfully delivered business advice, education, mentorship and networking opportunities to help these businesses commercialise their ideas and grow their companies. Lighthouse also delivers programs such as the ACT Microcredit Program for the ACT Government. Visit www.lighthouseinnovation.com.au for more information.