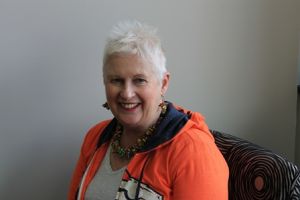 Sheryle Moon has an impressive pedigree. She could walk into any job. She chose to work for a start-up and is loving it.
Sheryle is recognised as a leader in the Australian ICT industries. She was named by Prime Minister John Howard as one of the 20 most influential women and a founding member of the Honoring Women Program on Australia Day in 2001. She is a Telstra Business Woman of the Year and a Member of the Australian National University Hall of Fame, for her contributions to the ICT and business sectors.
So, how does a start-up attract talent of her calibre?
Sheryle used to work with Matt Bullock, founder of eWay, the payment gateway system used by merchants around the globe.
"I was the Chief Revenue Officer at that time in charge of sales and marketing," says Sheryle, "I then went overseas and had my own business in the US in Santa Fe. After my husband's motorbike accident, we moved back to Canberra. Matt had just sold eWay and contacted me to see if I would join Spinify and come on the journey with him".
While Sheryle readily admits the average startup doesn't have easy access to the kind of experience she brings to the table, she stresses one of the things she likes about Matt that encouraged her to join Spinify is that he is so tenacious when it comes to trying new ideas.
"I've not worked for anyone else like that," she says.
"After 2 years running a retail business overseas, I realized my forte has always been IT and specifically IT solutions to achieve business excellence. So, the opportunity to work in this space again, but with bleeding edge technology and stimulating ideas was very compelling.
"Spinify is about motivating people to do more tasks or activities, it doesn't have to be just sales, it can be service people, admin people, in fcat anyone who has a task or activities that they are measured on and that they are supposed to do in a day, week or month.
"We take that information and visualize it in a way that is engaging and motivational. We're looking for ways to make businesses more successful particularly when it comes to managing people.
"The biggest cost in a business is the attraction and retention of staff. Statistics show that 70% of employees are disengaged and this costs the Australian economy over $70Million each year. Spinify is trying to help organisations address this lost productivity, with a solution that holds people accountable for work activities and make them visible to the individual, the team and the office."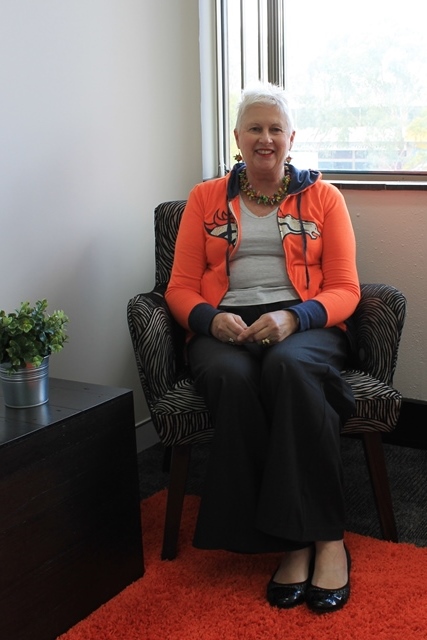 Sheryle says Spinify incorporates motivational psychology and gamification principle to business activities. Her and Matt's experience of managing teams of people, as well as their expertise with platforms like Salesforce, Slack, Google Sheets, Jira etc. translate into solutions that help companies engage their teams and measure progress towards a target.
Sheryle's experience in marketing in both Australia and the US means Spinify uses quite sophisticated marketing processes and procedures.
"We use drip campaigns where every single touch point by a prospect is reciprocated with a touch from us, that provides value via email, Chat or call. We also invest a lot in SEO and probably have more sophisticated marketing systems than the average startup would be able to access.
Sheryle agrees that one of the biggest challenge facing start-ups like Spinify is access to a reliable talent pool.
"In Canberra we have to compete with the government. Unlike the US, where working for a start-up that fails after 6 months is not seen as a negative, here employees are far more risk averse."
The Spinify team comprises 8 developers in Canberra, 2 in Canada, 1 in Poland and then they use one of the freelance sites to fill other needs. Given the restrictions of finding reliable talent in Canberra, Sheryle says using this model has worked well for them.
"When it comes to the freelancers, we usually chunk down the work into its smallest component. We do this firstly to protect IP and then to clearly define the project. We can say 'this is the project and we want you to do 2 hours work."
"We are also very disciplined when it comes to spec'ing. We spec well, then we give a limited number of hours, we request the contractor use a work diary and we review a piece of work. We often get 4 or 5 people to do the same piece of work and then select the best."
Sheryle points out that start-ups can use this approach for a range of skills.
"We don't just use this for developers we use it for design, for Wordpress websites, we even used a sound engineer with great success."
Spinify officially launched in October 2016 in the US and has some ambitious plans going forward including new products. Sheryle says Matt learned from his experience with eWay to start with a global outlook rather than a local one and suggests that's a good strategy to follow.
She has 2 important tips for start-ups:
Focus on a problem that needs solving – don't be a solution in search of a problem
Articulate your solution from the client's point of view
Sheryle Moon will be speaking at the Festival of Ambitious Ideas: Female Innovators, taking place on the 1st June. To register for this event, please click here.
About Lighthouse Business Innovation Centre
Lighthouse has a strong track record of supporting entrepreneurs, researchers and inventers on the path from concept to commercialisation. Since July 2008, Lighthouse has worked with over 990 distinct enterprises and provided group and peer based services to over 3400 enterprises and individuals. For over five years Lighthouse has successfully delivered business advice, education, mentorship and networking opportunities to help these businesses commercialise their ideas and grow their companies. Lighthouse also delivers programs such as the ACT Microcredit Program for the ACT Government. Visit www.lighthouseinnovation.com.au for more information.