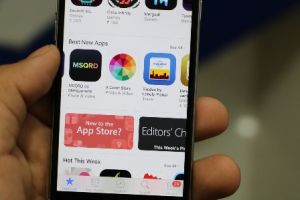 Dr Alireza Abbasi, a lecturer at UNSW Canberra, is studying how social media platforms have been used during emergencies and natural disasters to exchange information between the public (often on the scene) and emergency management authorities. His research focuses on analysing the content of these communications to look at how we can develop a system to extract and process the valuable public (online) data and provide beneficial information for emergency management decision makers.
Social media is increasingly being used both as an information source for those impacted by natural disasters; and as a vehicle for authorities to receive real time information from the public.
During the terrible bushfires in New South Wales that raged across the southern Highlands, Central Coast and Blue Mountains in 2013, the NSW Rural Fire Service's Facebook page was recording more than a million views an hour.[i]
According to Dr Abbasi, when it comes to 'first responders,' the first people on the scene are not always the authorities or their volunteer representatives. Around the world social media platforms like Facebook and Twitter are increasingly being used in real time, preceding more traditional or official channels. While in the past television and radio as well as telephone hotlines were the most trusted source of information, now people are increasingly relying on eyewitness accounts and images uploaded to social media.
"The ongoing research looks at how Emergency Services can use information from the public to facilitate a response and operate much better, faster or more accurately", says Dr Abbasi.
"Emergency Management Services need information to respond properly and this information comes from people on the ground.
"There are some validation issues and trust issues, but this could be a way of communicating with people who need help and people who can help".
One of the biggest challenges with social media is assessing the accuracy and reliability of information and there is scope to develop tools that can help to moderate, confirm and authenticate information to prevent the spread of incorrect and misleading accounts.
Other considerations include unreliable connectivity in some areas and not everyone in the community uses social media, including the elderly and homeless. Language can also be an issue for non-English speaking groups. From the authority's perspective, the interest lies in the development of tools that will assist them to sort the valuable data from the noise given the vast amount of information generated on social media.
[i] https://theconversation.com/crisis-communication-saving-time-and-lives-in-disasters-through-smarter-social-media-50403
About Lighthouse Business Innovation Centre
Lighthouse has a strong track record of supporting entrepreneurs, researchers and inventers on the path from concept to commercialisation. Since July 2008, Lighthouse has worked with over 990 distinct enterprises and provided group and peer based services to over 3400 enterprises and individuals. For over five years Lighthouse has successfully delivered business advice, education, mentorship and networking opportunities to help these businesses commercialise their ideas and grow their companies. Lighthouse also delivers programs such as the ACT Microcredit Program for the ACT Government. Visit www.lighthouseinnovation.com.au for more information.