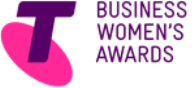 The achievements, leadership and creativity of business women took center stage at the launch of the 2017 Telstra ACT Business Women's Awards, yesterday in Canberra.
Now in their 23rd year, the Awards play a crucial role in raising the profile of women in business across Australia.
Telstra's CMO/Group Executive Telstra Media and Awards Ambassador, Ms Joe Pollard said the Awards acknowledge the achievements of inspiring business women across the State.
Ms Pollard said entries for the Telstra Business Women's Awards officially open on 26th April.
"We are encouraging businesses across Australia and now Asia to nominate women they feel would be deserving of such a prestigious award, and of course women can nominate themselves," she said.
"For 23 years Telstra has fostered and crafted a platform to recognise and celebrate the success of dynamic ACT business women."
Ms Pollard said she was pleased that the Assistant Speaker of the ACT Legislative Assembly and Member for Murrumbidgee, Ms Bec Cody was launching this year's awards.
Ms Cody said she was delighted to be involved with the Telstra ACT Business Women's Awards.
"The awards represent a wonderful opportunity to highlight and recognise the contribution that women are making in the business world and I commend Telstra for its continuing support of this very worthwhile initiative," Ms Cody said.
2016 Telstra ACT Business Woman of the Year, Dr Nicole Sides, the founder and managing director of fertility clinic Compass Fertility, encourages women to back themselves by self-nominating.
"You will meet brilliant, inspiring women who will know how you feel and have answers to your many questions and are generous in their offers to help," Ms Sides said.
A survey of Telstra Business Women's' Awards Alumni shows that fewer than 20 per cent entrants self-nominate, compared to 40 per cent of male and female entrants in the Telstra Business Awards.
Participation in the Telstra Business Women's Awards starts with a nomination. Nominees can then submit a completed online entry form.
To nominate yourself or an inspiring business woman you know, visit: telstrabusinesswomensawards.com/nominate