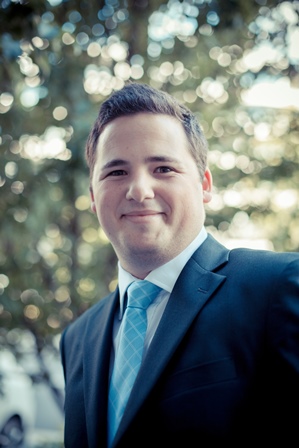 Local Canberran, Oliver Forrester, 27, was announced a winner in the 2017 Anthill 30under30 Awards on Friday 10th November. He's the only winner from the ACT this year and joins an impressive list of young achievers from across Australia. Founding Director of local creative agency, OPF Consulting, Oliver also owns and operates two Anytime Fitness franchises in Victoria.
"I set out to lead work I enjoy doing, with good people, or people trying to achieve great things. It needs to make a difference. As a small business owner, I also realised the need to diversify my risk base. So I chose two different models – a communication consultancy and gyms," Forrester said.
Oliver's impressive career to date includes building several different businesses from the ground up; a successful gastro pub in the United Kingdom, a catering company, a marketing communication consultancy, building a brand new gym and finding an opportunity to purchase and transform a gym in distress. The latter challenge included a significant culture shift for staff, members and the wider community. This success was further recognised in late October when he received the national award 'Turnaround Club of the Year 2017' from Anytime Fitness Australia.
When asked what motivates him, Oliver explains "I'm driven by a desire to be a successful leader with a diverse business portfolio, making a positive impact on the community. I enjoy finding things that need to change and then ideating clever, innovative ways to improve them. Creating opportunities for my own personal growth but also for my team and my clients has always been the priority. I've embraced the challenge of working across a diverse range of industries and being able to cross pollinate ideas and approaches to improve business efficiency. Community service has always played a key role in my life too and I currently serve as a Director of Crime Stoppers ACT."
As a professional marketer, Oliver spends every day finding new and creative solutions to engage and influence a wide variety of audiences. His agency, OPF Consulting, has become known for its creative, original and integrated approach to communication. Last year, the agency won awards for communication excellence at a state, national and international level.
"My philosophy is simple – work hard, be honest, hold integrity and act transparently. In my opinion, these are the pillars to build success" Oliver concluded.