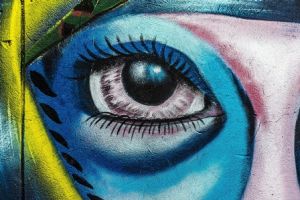 At the Festival of Ambitious Ideas: The Art in Everyday on May 31st, speakers from a range of industries and sectors will come together to inspire the audience to see the 'art in everyday'.
The event is a collaboration between local innovation consultancy, Lighthouse Business Innovation Centre, and the Canberra Airport. It is designed to be fast-paced and informal, following the Ignite format where speakers each only have 5 minutes to tell their story and 'ignite' the audience.
Lighthouse CEO Anna Pino says, "The Festival of Ambitious Ideas highlights some of the inventive businesses, projects and initiatives occurring right here in Canberra."
"From multimedia and video production, architecture and city planning, industrial design, food, lifestyle, photography and art; speakers will discuss both their ideas and some of their challenges."
"Art and design have a profound impact on our everyday lives from the design of our cities and the architecture of our homes to the functionality of our furniture and even the food we eat and entertainment we engage with."
"Design is more than just what something looks like; it influences how we think, how we feel, how we make decisions and how we interact with one another," says Ms Pino.
"We are looking forward to hearing from this talented group of artists about their projects, inspirations and successes," says Stephen Byron, Managing Director of Capital Airport Group.
"We are passionate about art in design. It's central to all our businesses. Art enriches everyone's experience, helps create lasting positive memories and contributes to a higher level of happiness."
The speakers for this Festival of Ambitious Ideas: The Art in Everyday are:
Dorte Ekelund, SMEC
Tim Reardon, The Canberra Distillery
Nick Johnson, Nimic Productions
Kim Allison, Graze Expectations
Tom Skeehan, Skeehan
Karlien Bentley, Denman Prospect
Candice Addicoat, SCENE
Dan Maginnity (byrd), Muralist & Visual Artist
Jennifer Baird, Trove Canberra
Neil Hobbs, Harris Hobbs Landscapes
Hilary Wardhaugh, Hilary Wardhaugh Photography
Greg Hewitson, 42 Lines letterpress
Chris Neal, Eclipse Lighting and Sound
The Festival of Ambitious Ideas: The Art in Everyday will take place at the Brindabella Conference Centre in Brindabella Business Park from 5:30pm on Thursday 31st May. Tickets can be purchased from https://fai-artineveryday.eventbrite.com.au/


About Lighthouse Business Innovation Centre
Lighthouse has a strong track record of supporting entrepreneurs, researchers and inventers on the path from concept to commercialisation. Since July 2008, Lighthouse has worked with over 990 distinct enterprises and provided group and peer based services to over 3400 enterprises and individuals. For over five years Lighthouse has successfully delivered business advice, education, mentorship and networking opportunities to help these businesses commercialise their ideas and grow their companies. Lighthouse also delivers programs such as the ACT Microcredit Program for the ACT Government. Visit www.lighthouseinnovation.com.au for more information.