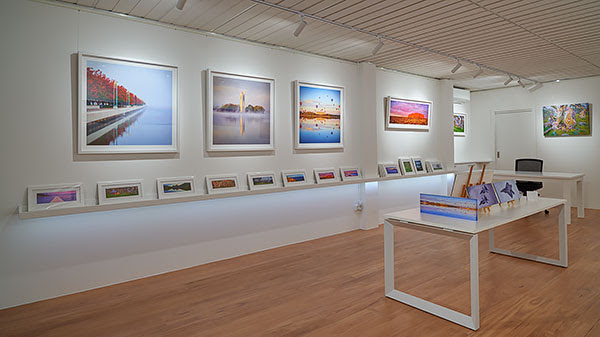 The nation's capital will soon have its very own Scott Leggo Gallery. Canberra's leading landscape photographer is set to showcase his work with a new, premium gallery space in the heart of Kingston.
This will be Canberra's first permanent landscape photography gallery. Marketed at both locals and visitors, everyone will now have the opportunity to view and purchase Scott's prints in-store and online. With simplicity of design around the customer experience, the gallery will set a new standard for how people view and purchase photographic prints.
Scott has always believed that his photographs are best viewed as prints on your wall. This new gallery realises a dream to showcase his photographs as he believes they should be experienced - in person and large format, not just on a computer screen. Plus, he is excited about the opportunity to share so many spectacular scenes and their stories, from his travels across Australia.
Located in the heart of Kingston, the modern gallery will represent part of the exciting wave of development and investment in the area, including the new Abode Kingston hotel, Atria apartments and medical precinct in Green Square. The gallery will bring an arts flavour to compliment existing cafes, restaurants, bars and speciality retailers.
The ACT Chief Minister, Andrew Barr, will officially open the gallery in late June. The gallery will be open to the public beginning the Queen's Birthday long weekend. The Scott Leggo Gallery is located at 45 Jardine Street, Kingston, ACT.