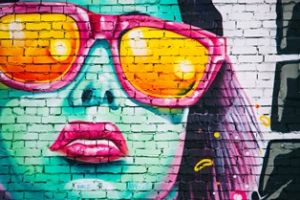 At the Festival of Ambitious Ideas: Female Innovators on August 17th, sixteen of Canberra's female CEOs, founders, inventors and innovators will have 5 minutes each to share their stories and ignite the audience.
The event is a collaboration between local innovation consultancy, Lighthouse Business Innovation Centre, and the Canberra Airport. It is designed to be fast-paced, informal and fun with the opportunity to hear a range of different ideas and perspectives, and network afterwards.
Lighthouse CEO Anna Pino says, "The Festival of Ambitious Ideas highlights some of the inventive businesses, projects and initiatives happening right here in Canberra and for this quarter we're taking the opportunity to celebrate the achievements of local businesswomen."
"Women often feel that what they do isn't innovative because it doesn't involve cutting edge technology or coding; how wrong they are," says Ms Pino.
"Coming from a range of industries and sectors including aviation, multimedia, fashion, science, retail and health; our all-female line-up will share their personal stories and professional experiences, as well as some of the challenges they have faced along the way."
The speakers for this Festival of Ambitious Ideas: Female Innovators are:
Dr Debbie Saunders, Wildlife Drones
As a wildlife researcher, Dr Debbie Saunders went looking for a better way to track small migratory birds across vast landscapes. In collaboration with teams of engineers over 6 years, Debbie was instrumental in developing the world's first drone radio-tracking system and as a result, Wildlife Drones was born. At Festival of Ambitious Ideas, Debbie will present her talk 'Wildlife Drones: From Parrots to Payloads'.

Sylvia Tulloch, Griffin Accelerator (Chair)
Sylvia Tulloch is a materials scientist with years of experience in the establishment and management of advanced technology businesses. With a particular interest in the commercialisation process, Sylvia is an angel investor and Director for several local start-up businesses. Sylvia will be presenting her talk 'Where Technology, the Environment and Business Intersect'.

Mel Jamieson & Suzy Piani, Sold On Styling
The creative duo behind Sold On Styling, Mel Jamieson and Suzy Piani started their working careers in different creative industries, coming together three years ago to start their own styling business specialising in preparing homes for sale. Mel and Suzy will be presenting their talk 'Upstaging'.

Lea Vesic, Women in Aviation Australia
As a qualified instrument rated commercial pilot, Lea Vesic is a passionate aviator who works as an aviation consultant as well as an advocate for women through the Australian chapter of Women in Aviation. Lea loves sharing her passion for aviation with young people, particularly young women, and is working hard to develop the appetite for aviation and aerospace education in Canberra. Lea will be presenting her talk on 'Social Change for Social Good' at Festival of Ambitious Ideas.

Kristine Price, Holiday Happenings
Anyone with young kids knows Holiday Happenings as the ultimate guide to school holiday programs. When the original owner of the magazine looked to retire, Kristine Price and her husband Nathan saw an opportunity to grow the business and modernise it by moving it online. At Festival of Ambitious Ideas, Kristine will be presenting her talk 'Balls to Booklets'.

Tracy Ryan, Tracy Ryan Photography
A lover of the outdoors, Tracy Ryan has visited and lived in many of the spectacular sites and scenes of Australia for most of her life. In 2012 Tracy became the Northern Territory's only Google Trusted Photographer and has expanded that to encompass all of Australia – including the ACT where she is the only female Google Trusted Photographer. Tracy's talk is titled 'Bringing the world of virtual reality to Canberra, 360 degrees at a time'.

Katharina Senger, Little Hands OT
After visiting Australia with her family at a young age, Katharina followed her dream to move here in 2011 after studying Occupational Therapy at one of the most renowned schools in Germany. After years working as an Occupational Therapist with Therapy ACT, Katharina has since opened her own in-home clinic, providing support services for children with special needs. Katharina will be presenting her talk 'The Serendipitous Opportunist – or how I drank the water while the pessimist, optimist and realist were still debating' at Festival of Ambitious Ideas.

Shefali Sehgal, University of Canberra
Having worked at a number of prestigious aerospace, shipping, and business service firms, Shefali Sehgal is passionate about promoting women in STEM-related subjects, education within the Aboriginal & Torres Strait Islanders community, and utilising human-robot interaction in the field of education. She is actively involved within the Canberra community, and strives to play a pivotal role in benefiting the society through her associations with peak body organisations. At Festival of the Ambitious Ideas, Shefali will be presenting her talk 'To bot, or not'.

Faith Kerehona, Street Artist
Since the age of 14, Faith Kerehona has been showcasing her works of art as murals on walls throughout Canberra. From a young age faith has been concerned with the injustices in our world and pursued art as a means to communicate, motivate and bond communities over important ideas. At Festival of Ambitious Ideas, Faith will be presenting her talk 'Where art will take us'.

Siobhan Mullins, Separate Together
Director of the online family law firm Separate Together, Siobhan Mullins specialises in making the divorce or separation process simple by combining her experience and qualifications in family law with the efficiency of artificial intelligence. Having always wanted to help people, Siobhan works closely with couples to navigate the legal process of separation with minimal stress and expense. Siobhan will be presenting her talk 'An Amicable Divorce Lawyer'.

Ingrid McCarthy, ASTRO 3D
With qualifications in Science, Education and Gifted Education, Ingrid has been involved in the development of numerous STEM in-school and extracurricular education programs. As Outreach and Communications Manager, Ingrid is connecting ASTRO 3D research with the broader community. At Festival of Ambitious Ideas, Ingrid will be presenting her talk 'ASTRO 3D – Unlocking the Universe, Inspiring the Future'.

Leila Haddad, Tharwa Valley Forge
Leila Haddad started making knives when she was 6 years old, and now at 15 is one of the most recognised knife makers in the country. Leila teaches young people to get their hands dirty and discover the joy of making things. Leila's talk at Festival of Ambitious Ideas is titled 'Making a Difference'.

Lou Moxom & Belinda Whitney, Moxom and Whitney
With over twenty years' experience between them, Lou Moxom and Belinda Whitney found themselves frustrated by the Canberra floral scene so decided to create their own. For the past 6 years, Moxom and Whitney has brought beautiful flowers to Canberra and its surrounds in a way that enhances the natural artistry and beauty of Mother Nature. At Festival of Ambitious Ideas, Lou and Belinda will be presenting their talk 'Two Friends with a Dream'.

Victoria Pearce, Endangered Heritage
As a Senior Conservator, Victoria Pearce has project-managed numerous International Museum and Gallery projects as well as movable and built Heritage projects locally. Working on huge infrastructure projects right down to small individual personal items, Victoria and her team at Endangered Heritage provide conservation services and preservation supplies to the public, museums, galleries, archives, libraries across Australia. Victoria's talk is titled 'Preserving what matters: Art and Heritage Asset Management'.
The Festival of Ambitious Ideas: Female Innovators will take place at the Brindabella Conference Centre in Brindabella Business Park from 5:30pm on Friday 17th August. Tickets can be purchased from https://fai-femaleinnovators.eventbrite.com.au/
About Lighthouse Business Innovation Centre
Lighthouse has a strong track record of supporting entrepreneurs, researchers and inventers on the path from concept to commercialisation. Since July 2008, Lighthouse has worked with over 990 distinct enterprises and provided group and peer based services to over 3400 enterprises and individuals. For over five years Lighthouse has successfully delivered business advice, education, mentorship and networking opportunities to help these businesses commercialise their ideas and grow their companies. Lighthouse also delivers programs such as the ACT Microcredit Program for the ACT Government. Visit www.lighthouseinnovation.com.au for more information.