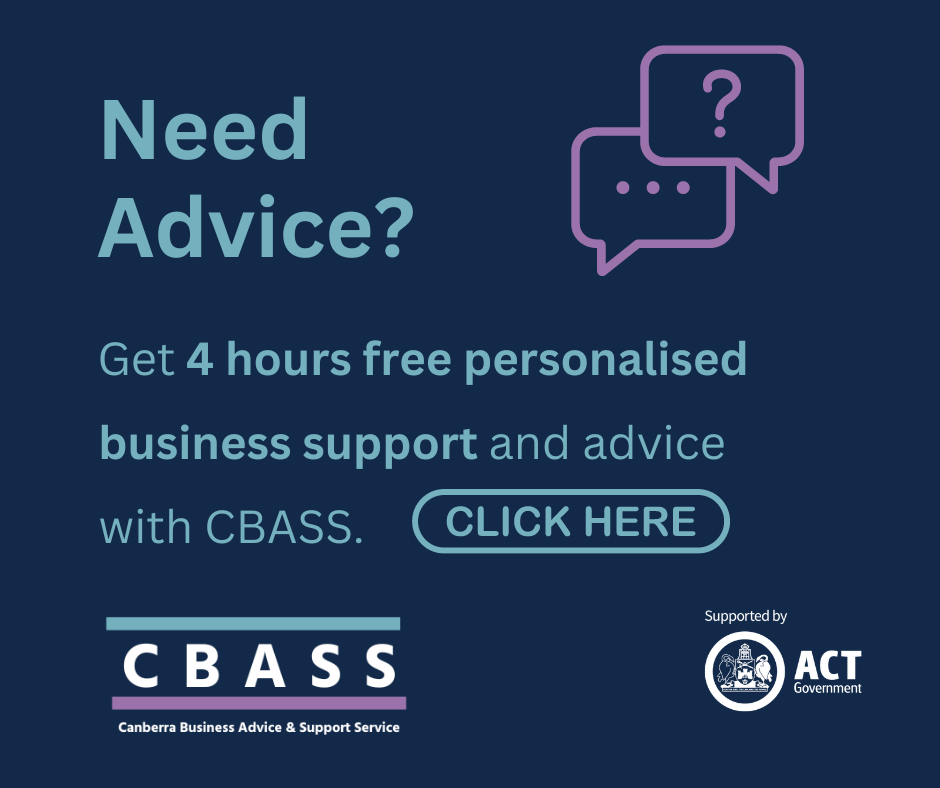 The Canberra Business Advice & Support Service (CBASS) is an ACT Government funded program delivered by Lighthouse. The program delivers business advice, information, referrals and education events across all industry sectors and all stages of business for ACT-based businesses.
Our CBASS team can help you If you have questions about:
Starting a business, restructuring or closing a business.
The day-to-day operation of your business, including risk management, record keeping, promotion, HR, your obligations as an employer, or workplace health & safety.
Sources of Government (and other) support and funding.
Managing stress and your mental health & wellbeing.
Financial, marketing and legal matters.
Through the CBASS program you can access up to four hours of fully subsidised (free) general business advice tailored to the needs of your business. If you require additional or ongoing support this is available through Lighthouse as well as external specialist providers on a fee-for-service basis.
To access this service, please call us on (02) 6163-8301 during office hours or email cbass@lighthouseinnovation.com.au.