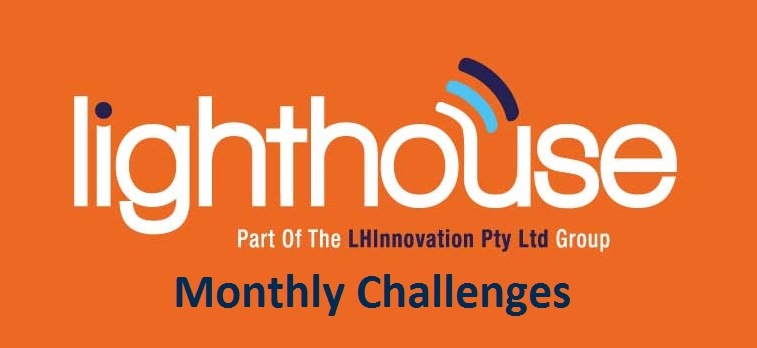 If in 2015, you are looking to work on your business not just in it, check out our weekday posts that get you thinking differently about an aspect of your business.
April's focus will be on Service Marketing.
Day 1: Marketing really is a numbers game!
Marketing efforts that won't directly or indirectly bring in new business have no point! Know what your goals are in terms of revenue, expenses, profit, number of enquiries and the number of sales you want to make.
Day 2: Get personal!
Whether it's at a local car wash, the check out at the grocery store or having something repaired at home, most people can't get through a week without purchasing a service from a small business. It's the one-on-one aspect of service marketing that makes it so different to marketing a product.
As you build your marketing campaign, think about how important your customer relationships are. Let them get to know you, so you can get to know them!
Day 3: Customer service is key!
Customers won't make the purchase, won't come back, and certainly won't refer you to their friends if your service delivery isn't top quality. Now is the time to review how you deliver your service – if it's not exceptional, you need to figure out how you can improve it.
Day 4: Tangible vs. Intangible
Marketing a service is often more challenging than a product – essentially you are selling the invisible. Today's challenge is to think creatively about how you can best sell your service.
How do you sell to your customers what cannot be seen? Is there some way you can make the intangible tangible? For example is there some way to add something physical to your service delivery, maybe an e-book, report or checklist?
Day 5: Credibility is your best friend
When you're selling a service, you're selling a relationship – essentially you are your product. Spend some time today think about how you can better establish yourself and build rapport with your customers – maybe start by building a list of credentials that you can display on your website.
Day 6: Your time is limited!
Unlike selling a physical product that can be stored and shipped on demand, you can only provide as many services as time allows. Is there some way you can productise some of your services to produce a passive income stream?
Day 7: What is unique to your service?
Make a list of at least five benefits a customer would receive as a result of using your service. Write down as many as you can think of. These benefits are what you're selling – have them displayed and visible to all of your customers.
Day 8: Be approachable!
It might sound easy but when it comes to providing a service, the transition from an enquiry, to an order form, to service delivery and point of sale needs to be a seamless transition.
Spend today making sure it is easy for potential customer to buy from you – work on your order form, review your online contact information and most of all make sure all of this information is easily accessible!
Day 9: Define the value of your service
Unless you're an inventor or creative, there will always be other businesses that offer the same service as you. Most customers will choose the service provider that offers the greatest value for money, not because of price but what they get for the money they spend.
The best way to win over customers is not to cut prices, but add products or services that elevate your offer making it too good to resist. Today's challenge is to develop your 'service bundle'.
Day 10: Using incentives to tempt your customers
Existing customers who have had positive experiences with your service offering will happily return, but tempting new customers may require a special offer.
Today's challenge is to create special offers that you think will motivate new customers to try your service and tempt existing customers to make more than a single purchase.
Day 11: Do you keep in touch with your customers?
If you're not communicating with your customer database at least every six weeks, you're missing out on opportunities to grow your business. Today's the day to make contact! Send a letter, write an article, blog post or make a sales call. A good example is providing customers with a success story and asking them to forward it on to friends or family members who would like the same results.
Day 12: How well do you know your market?
Are your services needed yearlong or only specific times? How will you manage the slow times? Today's challenge is to think about your product mix and identify service offerings that smooth out periods of high and low demand.
Day 13: Don't be afraid to ask for referrals!
If you've done a good job for one of your customers, they'll likely be more than happy to refer their friends and business associates to you. Don't leave it to chance – speak to one of your satisfied customers and ask for a referral.
Day 14: Get connected!
Move aside Google! People are using Facebook to search for people and businesses more and more – it's time to embrace social media. Be prepared to tweet, like and share information with your clients online. Today's challenge is to make sure your social media strategy is on track.
Day 15: Why not give it away!
In today's economy, people are more comfortable with making a purchase if they've been able to trial it first. Is there some way you can incorporate a trial in your service offering?
Day 16: Does your website reflect your service the way you want it to?
Make sure your website is up to date! Old websites that are out of date, with inaccurate information, are a turn-off for potential clients. Clients look to see if you practise what you preach, so make sure you have your own house in order!
Day 17: Get Listed!
Aside from getting found in search engines, you'll need to get your website listed in niche online directories that you think your customer will visit. Service listing sites often come up higher in search results so it's a good idea to be listed in these.
Some examples are Google+ Business, Facebook Business, Yahoo Local. Make sure your website is updated before you get listed!
Day 18: Utilise a free consultation!
Offering a free consultation is a great way to get a better idea of your clients' needs and suss out the people you think are interested in your service. It's a great opportunity to offer some practical suggestions and demonstrate what you can do, at the same time making sure your service offering is still relevant to the needs of your clients.
Day 19: Do something newsworthy
If you're offering a service that's new to your area, your local paper might consider it newsworthy. For example, at Canberra Business News we regularly profile interesting businesses. Utilise your local media sources to give your service that extra boost. You could even take it to the next level by getting involved with a local community group or charity.
Day 20: Create urgency in your marketing.
Creating urgency can be done with limited time offers and promotions that will be too good for your customers to pass up. Think about how you can incorporate urgency into your marketing campaign – just make sure you follow through on whatever time limit you offer!
Day 21: Access all areas!
Make it easy for people to learn more about your service; offer free trials, downloadable packages, informative videos, or online demonstrations. Think about some really creative ways you can give your customers access to everything they want to know about you and your business.
Day 22: What have you learned?
Our April challenges have been about services marketing. Have you learnt anything new to apply to your business? Now is the chance to take a look back at all of this month's challenges and review your progress.
---
For some helpful advice, visit the Lighthouse Facebook page for online articles and resources to help you complete the daily challenges.
About Lighthouse Business Innovation Centre
Lighthouse has a strong track record of supporting entrepreneurs, researchers and inventers on the path from concept to commercialisation. Since July 2008, Lighthouse has worked with over 990 distinct enterprises and provided group and peer based services to over 3400 enterprises and individuals. For over five years Lighthouse has successfully delivered business advice, education, mentorship and networking opportunities to help these businesses commercialise their ideas and grow their companies. Lighthouse also delivers programs such as the ACT Microcredit Program for the ACT Government. Visit www.lighthouseinnovation.com.au for more information.