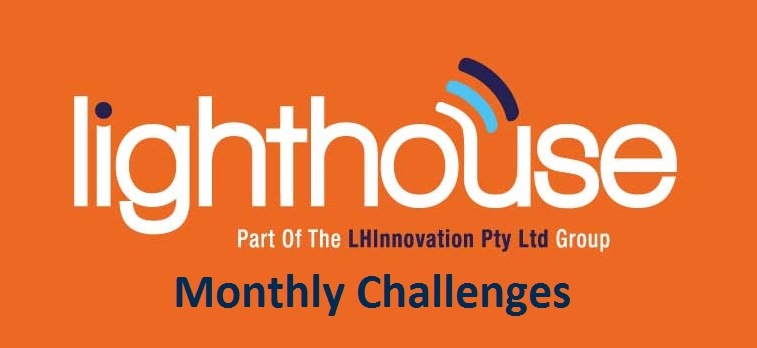 If in 2015, you are looking to develop your business, check out our weekday posts that get you thinking differently about business.
August's focus is on retail. Whether your store is bricks or clicks, established or a retail newbie; this month's challenges will get you working on your business and not just in it.
Day 1: Understand Your Customer
Our first challenge is to get a better understanding of your customer. Who is your customer? What data do you have on hand that will give you a better idea of who your customer is? Can you observe their progress through your store? Do they browse or do they shop with purpose?
Day 2: Segmenting Your Customers
Our second challenge builds on the information you gathered from yesterday's challenge. Based on the data you've collected, can you segment your customers in order to better meet their needs?
Day 3: Making a Profit
Today's challenge is to identify who are your most profitable customers? Which customer segments should you nurture and which segments should you devote less attention to?
Day 4: The Problem Solver
Today's challenge looks at how you can stand out amongst other retailers and encourage repeat customers. Generally, consumers have a tremendous number of options when choosing where to spend their money, so it's important that you identify how you can meet their needs better than anyone else. In order to do that, you need to understand what problem you solve for your customers.
Day 5: Are You Valuble?
Our fifth challenge encourages you to start looking at the value you provide to your customer. What are your customer's 'jobs to be done' (i.e. what tasks are they trying to complete, problems they're trying to solve or needs they want to satisfy)?
Day 6: Mix It Up!
Today's challenge is to think about the mix of products you offer. They help your customer's complete functional, emotional or social tasks. Their value is only in relation to meeting your customer's needs. So do you have a good understanding of why your customer's purchase the products they do? Have you factored in loss leaders?
Day 7: 'Pain Relivers' and 'Gain Creators'
Identify for each of your customer segments which products draw in customers because they are important 'gain creators' and which products draw in customers because they are important 'pain relievers'.
Day 8: Innovate to Differentiate!
Today's challenge is about looking outside your industry. Can you imitate or innovate from a business odel in another industry? Regulations, new technologies or new trends - do any of these provide opportunities to differentiate your store? What experience do you create for your customer?
Day 9: It's all about the leverage
Can you leverage any existing relationships or channels to offer your customers additional value?
Day 10: Be Unique!
What's your unique story? How does your story relate to helping your clients solve problems and how is it different from those of your competitor?
Day 11: Customer Buying Behaviour
Do you understand who influences your customer's purchasing behaviour? Who do they listen to? What kind of research do they do before making a purchase? Are personal recommendations important to them? Today's challenge is to develop a better understanding of your customers' buying behaviour.
Day 12: Operations Manual
Today is dedicated to creating a detailed Operations Manual. Pretend you are getting the business ready to be franchised or sold and need to provide a detailed manual that could be handed to a new manager or owner or someone who needs to step in if there's an emergency. Are roles and responsibilities clear for any staff you have?
Day 13: Stocktake!
When last have you reviewed your approach to managing stock? Do you have a clear policy when it comes to pricing, exclusivity, merchandising, delivery, payment schedules, unsold items, damaged items and length of contract? Do you have written agreements in place with your suppliers?
Day 14: For bricks and mortar stores...
Have you heard of the "immediate right zone"? Apparently studies have indicated that customers turn to their right when they enter a store. Do you have a display in this location that will capture their attention?
Day 15: What's the catch?
Today's challenge is to find those 'store stoppers' that will stop customers dead in their tracks and get them focused on a display or product.
Day 16: Shine a Light
Another one for the bricks and mortar retailers - examine your use of lighting, it can transform a store!
Day 17: Put it on display!
How often do you change featured products or displays? Are you using areas of high traffic to tell your story?
Day 18: Product Rotation
Do you practice product rotation? Is it something worth considering for your store?
Day 19: Point-of-Sales
Today's challenge is to re-evaluate your point-of-sales area. Can you add products that make great add-ons or impulse buys?
Day 20: Slashing Prices
Today's challenge is about managing the discount or sales section of your store. Customers are attracted to this area because of the discount rather than the actual product, so make the discount really stand out with big and bold signage.
Day 21: Maximising the Customer Experience
Our final challenge today is to think about how you can maximise your customers experience in the store. How can you use people's five senses to enhance customer's experience?
---
For some helpful advice, visit the Lighthouse Facebook page for online articles and resources to help you complete the daily challenges.
About Lighthouse Business Innovation Centre
Lighthouse has a strong track record of supporting entrepreneurs, researchers and inventers on the path from concept to commercialisation. Since July 2008, Lighthouse has worked with over 990 distinct enterprises and provided group and peer based services to over 3400 enterprises and individuals. For over five years Lighthouse has successfully delivered business advice, education, mentorship and networking opportunities to help these businesses commercialise their ideas and grow their companies. Lighthouse also delivers programs such as the ACT Microcredit Program for the ACT Government. Visit www.lighthouseinnovation.com.au for more information.