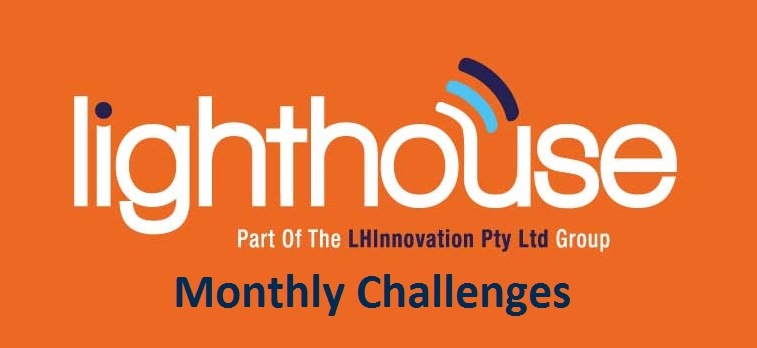 Developing new products or modifying existing products so they appear new is important to keep up with changing customer needs.
There is nothing simple about the process – it requires keen attention to competitors, knowledge of changing customer needs now and in the future, the ability to finance prototypes and manufacturing processes, as well as a creative marketing plan!
October's challenges look at the process of product development.
Day 1: How do you now when you need new products?
Innovative new products are the fuel for the most powerful growth engine you can connect to. You can grow without new products (AT&T sold essentially the same telephones for decades) but most small companies will find it difficult to grow at all, much less rapidly, without constantly fine tuning their offerings to meet customer needs. Do you need to make changes to your product mix to better meet the needs of your customer?
Day 2: Where do I start?
It's tempting when looking for new product ideas to start with a blank piece of paper – don't! Start by trying to solve a real problem your customers' face. Another good place to start is looking at how you can improve an existing idea. Always start by solving a market need and then look for opportunities to innovate. Don't forget feedback you have received from your customers.
Day 3: Innovating with Existing Products
Instead of coming up with a new product, maybe you want to look at innovating a concept that already exists? In even the most seemingly ordinary product categories, there's always room for re-design and innovation – remember better, cheaper, faster. Is there an existing product that you think needs improvement? Do you have an idea to take it to the next level?
Day 4: Generating Ideas
Coming up with new product ideas consists of two parts; creating an idea and developing it for commercial sale. There are heaps of great ways to come up with new ideas including brainstorming, random association and even daydreaming! Something to keep in mind though, ideas are only worth something if you execute.
Day 5: Where did all of my customers go?
Every piece of business your competitors are getting is business you aren't getting – and may never get. If your offering isn't meeting customer needs, chances are someone else is. Take the time to review the needs of your customers – talk to them, ask them what they think of your products, and find out what else they want to see. Don't forget shopping your competitors is good market research.
Day 6: Scope out the Competition
A great place to start, when coming up with new products, is to review your competition and look at how you can differentiate your offering. Today, look at the market, pick out your biggest competitors, analyse their offerings and work out your value proposition.
Day 7: Evaluating New Product Ideas
Just because you like your idea doesn't mean everyone else will! When you're evaluating ideas, it's important to get objective opinions. Once you have your idea or concept developed, look at some of the techniques available to evaluate an idea's commercial potential (e.g. Bizlab).
Day 8: Know when to stop!
During the development and prototype process, it's easy to get carried away with building on additional features. Build a Minimum Viable Product (MVP) and take it to the market. It's better to fail fast before you've invested too much time (and money) in an idea your customers will never pay for. What's your MVP?
Day 9: Test It Out
You have an idea, you've worked out all details and screened it with your friends and family – now it's time to ask the people who matter. Your customers! Select a few of your best customers and run your idea by them to see their reaction. How do they feel about it? Did they suggest any changes or improvements? More importantly, would they buy it? If not, remember to ask why not.
Day 10: Making a Prototype
Creating a prototype is essential in the early stages of product development, but it can be very expensive, especially if your prototype is the 'all singing all dancing version'! Before you invest in expensive manufacturing, it's important to work out what you need to test. Chunk it down.
Sometimes you can get away with using free or cheap materials or channels to test a specific aspect of your idea. For example, do clients like marketing copy A or marketing copy B? Look into something called A/B testing and see whether it could work for you.
Day 11: Which manufacturer do you go with?
It can take a lot of trial and error to choose the right manufacturer to produce your products. Do you your research – look at a range of manufacturers, speak to family and friends as referrals can provide some of the best leads. When approaching a manufacturer for a quote make sure you cover the following: minimum order quantity, sample pricing, production pricing, payment terms and turnaround time.
Day 12: Get them made right!
Many start-ups look to get their products made overseas. This has the reputation of being a low-cost solution, but it takes a huge amount of work and time on your part to get the right product delivered. There are also risks around Intellectual Property protection, longer shipping times, payment security and cultural differences in business practices.
No matter where you get things made, you have to build a strong relationship with your manufacturing partners and be extremely focused on quality. As you look for a manufacturer, consider whether domestics or overseas suppliers will be the right option for you.
Day 13: Protect Your Ideas
Intellectual property laws can only protect you if you arm yourself properly. Take time today to look into what you can do to protect yourself; can you trademark your product name, purchase the web domain or file a patent application? Or do you need a strategy that combines a range of these?
Day 14: Don't Overstock
Of course you don't want to run out of a product and yes, it is cheaper for larger orders but too much inventory could be the end of you! Consider cash flow, shipping time, storage space and shelf life as you order your stock. Stock on hand is cash you can't spend.
Day 15: Seal the deal with your packaging
Let's be honest – in making a sale, your product has to capture someone's attention within the first three seconds of them glancing at it. The best packaging is clean and compelling with easy to read text. Busy packaging with too much colour or design elements can be overwhelming and frustrate customers. Consider where your product will be sold, how it sits on a shelf, and its size as you design your packaging.
Day 16: Selling through a Retailer
If you're planning on selling your product through a retailer, you need to think carefully about how you're going to present your product to a potential partner. Think about how you will pitch your product to a retailer. They will want to know how much profit they can make from your product compared to other similar products, whether your marketing will help them drive sales, the cost of stocking it and whether your product meets a customer need.
Day 17: Rolling It Out
Production capacity is key to long-term success. You might want to start off small, but if you are serious about bringing your product to market, you have to be sure you can close that big sale and then follow it up by producing and delivering the order on time. Plan ahead and think about your production numbers as well as your delivery process.
Day 18: If the price is right!
Many entrepreneurs fail to consider all overhead costs – including shipping and duties – when considering price. In addition, entrepreneurs can incorrectly gauge what consumers are willing to pay. Wait until you nail down all of the particulars before setting any price – quite often cost and price is driven by the market, unless you're creating a new market for a product.
Day 19: Building Your Market
To learn how to bring a product to market, begin by selling directly to end-users – this will prove a demand for your product. But where and how can you reach them? Today, spend time looking at channels to reach your market – the web, email, printed media? Work out what you think will work best for your market AND the product.
Day 20: Behind the Scenes Experience
When you show customers how your product is made; you're inviting them behind the scenes and creating the narrative about your product. Using a product where you know its history elicits an emotional connection for customers. Consider how you might incorporate the materials and tools used, the thought and care taken, and how the product has come to life, into your sales and marketing strategy.
Day 21: Managing Increasing Pressure to Lower Your Prices
Everyone understands that great new products eventually run their course and turn into commodities. One day a customer tells you they can't distinguish the benefits of your product from those of one or more of your competitors, and now you are in a prize squeeze!
Look at your products and see how you can adjust them, bundle or repackage them to offer something slightly new and avoid the race to the bottom.
Day 22: Let's Review
Today's challenge is to go back and think about what you have learned about the product development this past month. Do you have an idea for a new product? Is it ready for development, or does it need more work?
---
For some helpful advice, visit the Lighthouse Facebook page for online articles and resources to help you complete the daily challenges.
About Lighthouse Business Innovation Centre
Lighthouse has a strong track record of supporting entrepreneurs, researchers and inventers on the path from concept to commercialisation. Since July 2008, Lighthouse has worked with over 990 distinct enterprises and provided group and peer based services to over 3400 enterprises and individuals. For over five years Lighthouse has successfully delivered business advice, education, mentorship and networking opportunities to help these businesses commercialise their ideas and grow their companies. Lighthouse also delivers programs such as the ACT Microcredit Program for the ACT Government. Visit www.lighthouseinnovation.com.au for more information.