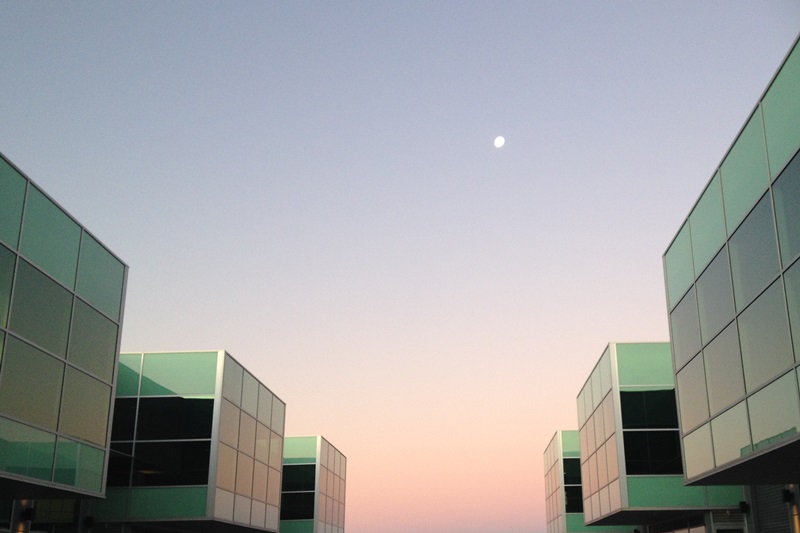 As the year starts to ramp up, we thought it was time to take a breather and share some of our experiences from 2015 - experiences that most start up and early stage growth companies can or will relate to.
Last year we did two pretty challenging things – we negotiated a deal with an investor and we pitched for an innovation grant. Something we advise and mentor on every day, but when the shoe was on our collective foot – it was a whole new experience.
The Investor
Let's start with the investor. I have to open by saying that our investor is extremely generous with his time and knowledge and gives a whole new meaning to the term 'patient investor'.
We started our discussion pretty much 12 months to the day we signed, and while we were pretty much on the same page from the day we started discussions, it still took a year! In other words it does take a lot longer than you think.
When we moved beyond the shared vision stage, the conversation moved on to 'can I have a look at your Shareholders Agreement'.
Oh you mean the one we keep talking about and haven't had written yet?
For those of you that don't know, my business partner and I talked about taking over the business on the 28th of June 2014 and came to an arrangement by the close of business on the 30th of June of 2014. So, to say we were not organised is the mother of all understatements. We both knew that it wasn't the best way to progress, but we had an 'agreement' about ownership split and roles. Even though my business partner and I have known each other for many years, we knew we should have a formal arrangement in place that discussed, exits, allocation of shares, arrangements with life partners, managing disputes and fall outs etc. At this point, a big thank you goes to our accountant who had to make sense of our arrangement and make it comply with the various legal and financial requirements.
By around August 2014, we had much pretty agreed on the term of the deal and our investor said 'you get the documents drafted' – that sounded a lot easier than it was. We obviously hadn't prepared ourselves well enough and didn't articulate what we needed very well. We briefed our lawyer (who we also thank for their never ending patience) and ended up with a wad of paper big enough to sink the titanic. When I showed the documents to my business partner her response was 'I didn't realise we were selling the kids as part of the deal'. The key thing I learned from this was to have a detailed list and description of all terms agreed (signed off by all parties) before approaching the lawyer.
We went back to our legal team and asked for a first round of changes and simplifications – which they did and came back with a smaller but still impressive document in terms of weight. It addressed all the points we had discussed and included a few additional ones we thought were important to protect our position in the arrangement. I sent them to the investor who went disturbingly quiet, 'had I missed the mark altogether?'
Our investor came back a couple of weeks later and politely said we had done a good job on the first cut, 'but did it have to be so complicated?' I was pleasantly surprised. Most of the term sheets and shareholders agreement I have seen over the years appear to be written with the principle intent of making sense to no one. Our investor suggested we sit down with our lawyer and walk through the key points of the agreement. It was the most productive and educational four hours we have spent with anyone. After a very outcome focused discussion, interspersed with some side splittingly funny anecdotes from both our investor and lawyer, we ended up with a 20 page all-encompassing document.
The investor has put a lot of faith in our business and in our ability to drive it. The document, although simple, clearly articulates his expectations about what and how we deliver and how he wants to engage with our future growth. After that we had a simple signing and finally celebrated with a glass of champagne in January this year.
The Pitch
Then there was the pitch. It is a well-known fact that both my business partner and I can talk under water, but pitching to people in the community that we know and respect, turned us both into tongue tied novices.
Over the past 12 months we have been working in a what we thought was a niche space, but a range of very exciting and interesting opportunities are opening up to us. We are generating enough income to contribute to the development of a new product, but getting some funding support would certainly speed up the process. We spent months doing our market research, testing and retesting our hypothesis and doing some pretty heavy duty validation with our intended market. We didn't get it all right, but we knew we were onto something when clients starting seeking us out. So it was time for us to put it out there and seek some funding.
We submitted an Expression of Interest for a government grant. Who would have thought that preparing a 90-second pitch video could be so stressful? Did we make sense, was our value proposition clear, did we identify our market, did the images reflect what we were trying to say, did we sound even vaguely human on the recording and did we really have to include photos of ourselves?
We were so unsure of what we had prepared that we bombarded our friends and family with the video and asked for honest feedback. Once we got past some of the friendly (and not so flattering) banter about our voiceover and photos, we got great feedback about the idea and the presentation. So we hit the go button.
The full application form didn't look so bad, until I actually read the questions (something many applicants we deal with don't always do so well). We spent an agonising week drafting and redrafting and getting it checked and rechecked by friends (most of whom now avoid my phone calls). It was a lot of work, but you cannot expect any kind of support without putting in the appropriate effort.
The hardest part was creating a development plan and a budget, when we weren't all that sure how this thing would be built. We are not developers and always knew that this would be our biggest challenge. Finding a good IT adviser and project manager to be part of the development was key for us.
A couple of weeks after submitting the application we were invited to pitch; all of a sudden we very nervous. I drafted version one – it was 20 minutes long. Great except we had 5 minutes to pitch. It took 5 major revisions before we got it down to around 6 minutes addressing the pain, solution, unique selling proposition, route to market, budgets etc. Then we started practising. We filmed ourselves to see where we were stumbling and where we were going over time. I have no idea how many expletive filled dry runs exist, but it is a good thing no one had a swear jar going during our two days of on and off test runs. The morning of the pitch we came in at 4.57mins, but that was before we sat in front of the panel.
We were invited into the pitch room and seated in front of us were four highly respected members of the innovation community and three government representatives we have worked with for years. We were feeling more than a little uneasy. And to make it worse, we usually sit on their side of the table. They settled us down and gave us great words of encouragement and we got into it – 5.29 minutes. Not bad given I couldn't remember the subject matter when we started. We were asked some great questions and due to the work we had put into this could answer them without any problem.
We found out that we were successful just before Christmas and now the hard work has really begun.
To everyone who has helped us through these processes, we can't thank you enough. It is really important for us to be able to say that we have done it, so that when we work with others going through the process we can share their pain - literally.

About Lighthouse Business Innovation Centre
Lighthouse has a strong track record of supporting entrepreneurs, researchers and inventers on the path from concept to commercialisation. Since July 2008, Lighthouse has worked with over 990 distinct enterprises and provided group and peer based services to over 3400 enterprises and individuals. For over five years Lighthouse has successfully delivered business advice, education, mentorship and networking opportunities to help these businesses commercialise their ideas and grow their companies. Lighthouse also delivers programs such as the ACT Microcredit Program for the ACT Government. Visit www.lighthouseinnovation.com.au for more information.