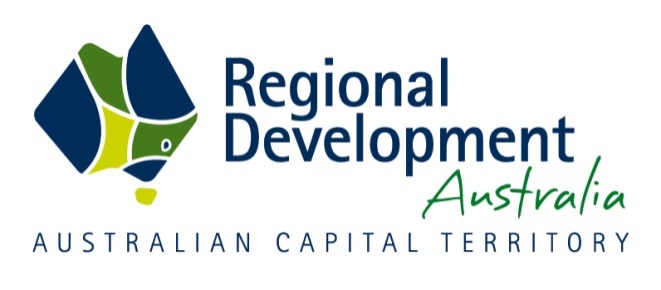 Today's announcement on the Canberra Airport's inclusion into a network of international flights linking Canberra to Singapore and New Zealand heralds new global capability for the ACT and region.
As from September, the flights become a reality and Regional Development Australia ACT Chair Andrew Blyth said, "Now is the time for regional business to get serious about positioning themselves to take full advantage of new global opportunities."
Both Regional Development Australia ACT Chair Andrew Blyth and Deputy Chair James Willson were part of the strong team behind the Airport management's drive to ensure Canberra Airport was able to offer local businesses access to international markets.
"The opportunity for Canberra to be able to provide its own gateway to welcome international conference delegates directly to Canberra also opens up huge opportunities for Canberra to take on the mantle of National Capital in the context of hosting national conferences."
Regional Development Australia ACT's Renewable Energy Industry Cluster (SERREE initiative) will utilise the opportunities this opens up to further develop the ACT's strong renewable energy sector given the go-ahead to develop export markets as a result of the Airport's new facilities.
The national context of the recently signed Free Trade Agreements with China, Japan and Korea, and the Trans-Pacific Partnership Agreement will also serve to facilitate trade negotiations providing new market access opportunities that will enable investment and local businesses wanting to export goods and services.
Tourism will also benefit from the Airport's new capacity, and the Regional Renewable Energy Trail may well become a mecca for international tourists given the global precedent of such Trails, and the exemplary technology on display throughout the ACT and surrounding NSW region.
The ACT's outstanding education and innovation sectors will also benefit from this initiative, with start ups and established businesses having the facility to develop new markets for products and services. The ACT Government's strong support for business innovation and start ups will help to ensure the right linkages are made.
Business growth opportunities, tourism development, and stamping Canberra on the global map as a host city for international conferences are just a few of the many and far reaching benefits of the Canberra Airport's new amenity.
"But we all need to proactively seek out and develop these opportunities, and Regional Development Australia ACT is here to help." said Mr Blyth.
For further information, contact Regional Development Australia ACT Executive Officer Liz Veitch in the first instance on (02) 6173 7000/ 0428 223350 or at Liz.Veitch@rdaact.org.au