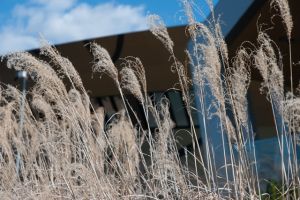 Inspired by the mood for inventiveness and innovation currently prevailing in Australia, the Bega Valley will host a series of compelling events that emphasise the role that regional and rural Australia can play in this national trend.
Bega Valley Innovation Week will run from Wednesday 27 April to Tuesday 3 May with activities covering a broad range of science, engineering, computing and IT themes.
Full details of the programme, another great achievement for the IntoIT Sapphire Coast and Lighthouse Business Innovation Centre (Lighthouse) team, are available at begainnovation.com.au
The key events, and booking links, are provided here :-
Bega Valley Innovation proves once again that you don't have to live in a big city to be part of Australia's ideas boom nor to help progress scientific and creative advancement.
Bega Valley Innovation Week is the culmination of five years' of growing interest in science technology engineering and maths (STEM) across the region, and a push by a number of well-intentioned locals to seed Tech StartUps as the next wave of economic regeneration.
Traditionally, the Bega Valley has relied on Agriculture and Tourism as its economic mainstays, but there is limited capacity for these sectors to directly provide a large volume of STEM-based jobs. By combining local expertise with the energy, ideas and skills of digital technology professionals, including many of whom have recently relocated to the area, fast-growth scalable enterprises can be created. This will no doubt create an increased number of STEM-based career opportunities.
Other contributing partners to Bega Valley Innovation Week include :-
About Liam O'Duibhir
Liam O'Duibhir is the chief co-ordinator for IntoIT Sapphire Coast. From a software engineering background, Liam works with others in the Bega Valley community to bring together STEM professionals and business people to boost skills and jobs within the region.