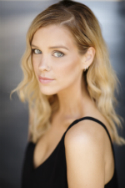 The widely popular star of ABC show 'Good Game', Stephanie 'Hex' Bendixsen will make a much-anticipated VIP appearance at the Bega Valley 'Gamer Dev Jam' set to take place on Sept 10th and 11th in Merimbula.
Hex's involvement raises the profile of the event to national significance in the gaming scene, and is yet another in the recent series of 'big events' to take place in the Bega Valley which earlier this year staged Australia's first ever Regional Innovation Week (http://intoitsapphirecoast.com/innovation/), and the much-vaunted Bega Valley Economic summit (https://www.ivvy.com/event/F4QBW1)
Gamer Dev Jam brings together a range of skilled people - Story-writers, Coders, Musicians, Graphic Artists, Testers (Gamers) and Entrepreneurs, all with the purpose of collaborating to build new and exciting games for computers, mobile devices, and, reflecting recent trends, virtual reality.
As well as working hard in teams to impress the judges, participants can enjoy experimenting with some of the tech gadgets and gear that will be available to them to inspire their creativity to the fullest. These include:
A Nao Robot on a visit from the University of Canberra;
Abletron 'Push' electronic consoles for music creation. An expert will be on-hand to provide fast-track tutorials on making music tracks for games;

Virtual Reality demonstration system, the popular HTC Vive; and

Game building coaching from Wollongong-based Devika using the Unity platform.
The event is organised as a collaboration between IntoIT Sapphire Coast, South East Arts, and Canberra based gaming media outlet, The Loaded Gamer. It is the first such joint initiative from the creative communities of the Bega Valley. The organisations are acutely aware of the potential for job creation that involvement in game-making can open up for suitably talented individuals in the region, and seek to encourage it.
As with many of the previous technology and startup events held in recent years in the Bega Valley, increasing numbers of Canberrans are making the journey southward along the 3C Corridor to join in the fun. "We really value our ties to the ACT, and events such as Gamer Dev Jam are the perfect vehicle to grow the connection between the Bega Valley and its closest metro centre, Canberra. We hope Gamer Dev Jam will become an annual event." said event organiser Liam O'Duibhir.
For more info about Gamer Dev Jam, please visit gamerdevjam.com.au
About Liam O'Duibhir
Liam O'Duibhir is the chief co-ordinator for IntoIT Sapphire Coast. From a software engineering background, Liam works with others in the Bega Valley community to bring together STEM professionals and business people to boost skills and jobs within the region.