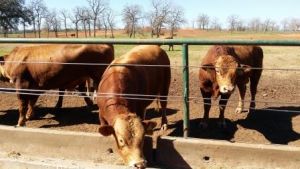 Davoodi is a highly innovative company established in September 2012 by David Edwards and Samira Davoodi to develop and introduce new solutions for the agricultural industry.
Their new software system, My Pocket Farmer™ and AutoMed™ provides an intelligent medication delivery device which will be launched later this year.
Their system for farm management also includes a hardware device they have designed and patented that allows farmers to fully track the medications they administer to their animals, allowing for an unparalleled level of traceability and compliance.
According to David, Davoodi is looking to bridge the gap between the pasture, the paddock and the consumer, allowing the farmer to easily and consistently demonstrate their quality, their care, and food safety throughout their product's lifecycle.
"We are really passionate about this space, says David, "farmers grow food and food is a basic necessity in each of our daily lives and farmers are under enormous pressure, more so now than at any other time in human history".
"Our passion is helping farmers, working with them to provide solutions that lower their time costs, increase their efficiency and positively impact their bottom line.
"We aim to develop systems that allow farmers to increase their transparency. This is a good thing for everyone, as we all consume the products that farmers provide," adds David.
From these humble beginnings and a team of two, Davoodi has brought on a talented and diverse team spread across the globe, as well as an experienced and dedicated board of directors with the skills and education to put the organisation in a position to compete in the global market.
"We now have a team of more than 20 spread across engineering and development roles, in over 10 countries and 8 different time zones," says David.
"This has allowed us to find the right people with the right skills, and gives us the ability to execute around the clock on our strategic objectives".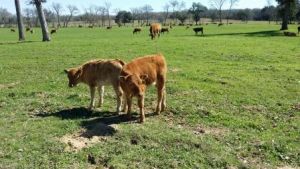 A new recruit to Canberra, Davoodi started out in the scenic and beautiful port city of Newcastle in New South Wales.
And according to David, while the Hunter Valley does have a livestock industry presence, it is not a major industry so finding business support was a constant challenge in developing their business.
"The search was on and our bar was high, we wanted to find a place where we could live comfortably and raise a family, all while being closer to our relatives and family farm in Tullamore," says David.
In August 2014, after visiting and evaluating various locations, David and Samira settled on Canberra, and they've been happy with that decision ever since.
"Since our arrival, we have been blessed with warm greetings and open arms. We were first welcomed by the Family Business Australia, that has provided us with nothing less than fantastic support. We then met the wonderful folks at the Lighthouse, whom after seeing what we've been developing helped us connect with key people in the region. We couldn't be more grateful".
For more information about My Pocket Farmer™ visit http://www.mypocketfarmer.com/.
David Edwards from Davoodi
Davoodi has developed My Pocket Farmer™ and AutoMed™ which provides an intelligent medication delivery device due to be launched later this year. We are a global team that blends hands-on agricultural experience with software and technology. Our headquarters is in Fyshwick Australia. Formed in 2012, Davoodi is focused on delivering solutions to farmers focused on raising livestock sustainably. Our goal is to keep abreast of industry directions, and provide timely solutions that aid in the areas of compliance, management and organsation.