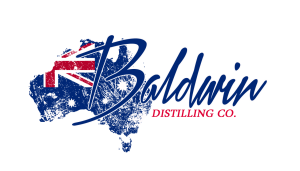 Baldwin Distilling had a vision 5 years ago to create an Australian Premium Bourbon to:
Provide a quality product not currently available in Australia;
Get our unfair share of a $500 million, American monopoly;
To create a legacy for our Family, City and Country.
In 2015, it was decided to progress this vision formally and seek investors to kick start our unique Australian product and business. We started with preparing a comprehensive business plan and financials investing in Australian Market Statistics to essentially verify things we already we aware of.
Having approached Lighthouse in February to access and present to the Capital Angels, this process concluded with a Dinner Presentation in May.
Unfortunately, while our proposal was received very well, it became very apparent we had some more work to do.
So, what needed polishing?
Valuation/Financials
One of the hardest things to do is to value a start-up and while we are keen to take on the "40 foot gorilla", it was decided to attack the $70 Million market of the less known brands and strive to obtain a 20% share within 2 years while remaining incredibly agile and ready scale instantly if needed. It was decided to engage RSM Bird Cameron to look over these projections and costings and rubber stamp them for our credibility. This is currently being processed by the Accountants.


What does it taste like?
Nearly all the feedback we received involved questions around tasting our Premium Products. To address this we have scheduled a tasting evening in August and current projections look like their will be around 250 people there. Great exposure for our Company and its products!


Product Mix
One piece of feedback was around our decision to open into the market with Bourbon and Cola cans while awaiting the 2 year maturation of our Premium Bourbons. It was felt that this strategy "devalued" what we were trying to achieve. After consulting with the industry and receiving feedback from our social media followers, Baldwin Distilling will remain committed to the Ready to Drink (RTD) Market.
And where to now?
We are still seeking investment having addressed the initial feedback and now are more experienced with the Investment Market. This does not mean we will find an Investor this week, just we know what they expect to see and what returns they can expect to receive.
Lastly, we are looking at many funding avenues to incrementally get going from small batch production to Canberra's first Whiskey Bar!