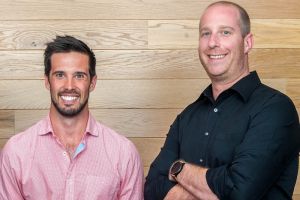 Today's Federal Government Innovation Statement has taken major steps in moving Australia towards the clever country for the 21st Century. However, it misses a vital perspective of the innovation landscape.
The start-up sector is alive and well in Australia. The opportunities for those start-ups though are far greater, in terms of markets, manufacturing, ability to grow, and reward, in other countries in the Asia Pacific region, such as New Zealand and Singapore.
The focus on investors is important, but the small business and its ability to go it alone and support itself, has been neglected. Providing greater support for "bootstrapping" a new venture without receiving early stage investment would provide a way for dedicated companies to realise a higher value before taking funding, if required.
More self-supported start-up companies create a more secure sector, not every company founder needs the accelerator or incubator process. The ability to support a founding team without taking money, without being treated as a traditional business, can be as effective as cash handouts.
Andrew Snell, Co-CEO of Rollercoaster Digital, a Canberra start-up company, said policy needs to focus on better opportunities, not a support system.
"Using 'innovation' as a buzzword to raise awareness is great, but it doesn't help us do better things. We need more opportunities to make and sell, not more ways to take money. Aussie start-ups have huge potential, but we're held back across the board." Mr Snell said.
"For a company like ours, finding finances wherever we can, there is a fine line between tax breaks, incentives and benefits, and the accounting and legal costs associated with realising them"
"The Prime Minister's focus on risk versus reward, and that a failed venture is not a complete loss, is the most important outcome today. Until we are able to lose the 'tall-poppy' syndrome, to celebrate success, we are not going to see our innovative individuals, businesses and institutions reach their full potential."
Rollercoaster Digital is an Australian start-up developing a suite of products and operating a partner development program to assist other start-up companies grow their own capability and reach market quickly.