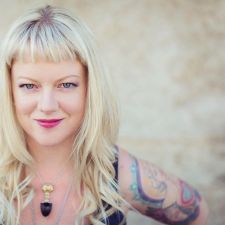 Photo by: Tracy Lee PhotographyInside each and every woman lies a fierce power that is eager to be released. This power is often hidden deep within, with many women going through their lifetime, never accessing the full force of this power.
An important question to ask then is - how do we unlock this power?
Enter Kelly Henderson, sacred feminine devotee, yogi, sensualist and magic movement maker. Through her Tigress Yoga classes, Sacred Union Yoga & Dance classes, and Authentic Feminine Retreats, Kelly provides an open, welcoming and non-judgemental space. Here, women feel comfortable to explore, feel and nurture their hidden gifts by igniting their power within. Kelly takes her students on a journey to connect and embody all the energies that reside within their bodies (both masculine and feminine), in order to create balance in their lives.
Kelly is a woman who thinks outside the box and knows how to approach the balance of leading a joyful life, in both her family and professional career.
What's happened in your business/career since you were on the Canberra Wise Women stage?
Since stepping off the Canberra Wise Women stage, I have stepped even further into my power of vulnerability and by doing so have developed, launched and am now teaching my very own Yoga and Dance practice.
In parallel to teaching Tigress Yoga in Canberra over the last 4 years, my love of learning and personal growth has taken place in the background. My goal has always been to teach a practice that is a reflection of who I truly am, this includes sharing what I learn with the women in my classes.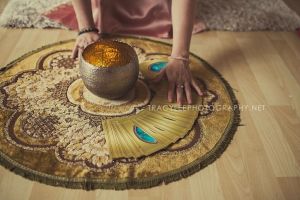 Photo by: Tracy Lee PhotographyWhile Tigress Yoga has focused on embodying the inner feminine, I discovered that within my own body, I needed a practice which gave equal focus to both the inner feminine and masculine energies in order to create harmony. So my very own Sacred Union Yoga and Dance practice was born.
My new classes still focus on offering a sacred space for women to come together in circle - to honour, nurture and nourish themselves in the divine feminine. Now they also offer a container for women to journey into their own inner feminine and masculine energies (their own Sacred Union), leaving them balanced - equally in flow, and in purpose.
How did you get started?
Having journeyed through my own struggles of self-love, body image issues and mistreating my body, I embarked on my very own process of self discovery, where I learned to love and accept all aspects of myself. Once I had discovered and unlocked this power, it became a burning desire of mine to share this medicine with other women in order for them to do the same.
Earlier in your business/career – what held you back?
Self-belief was probably my biggest block. Always wondering whether or not I could make a 'living' from my passion, as well as getting caught up in the business side of things. For me, the key to running a successful business is knowing your 'why'. If you know your 'why', you know what it is that you are here to contribute, so the key is to focus on that.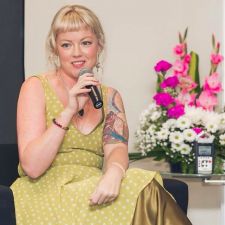 Photo by: Tracy Lee PhotographyHow do you inspire others?
I inspire others by owning and sharing myself unconditionally. My strength lies within my ability to be authentic and vulnerable, as well as strong and powerful. By honouring myself, I give myself the ability to honour others, allowing me to see them for who they truly are.
I am passionate about women not leaving themselves behind... about women tapping into their bodies, their heart, their creativity and igniting their power. I love being a witness and watching them rediscover who they are and having it reflected within their own lives.
What does 'success' look like for you?
Success to me is when I am living in flow. While in flow, I am able to listen to my inner knowing, in all of its interactions and decisions. This allows me to listen to my body's wisdom, and to take care of my body and mind.
It is also about tapping into my creativity and sharing and facilitating this within sacred circles. And most importantly, sharing quality time with those I love, especially my children.
Indiana Holley, Canberra Wise Women
Probably located in a tent somewhere, or hiking to the top of a mountain, Indiana is a nature lover, experience maker, adventure taker and advocate for living loud, loving gently, and being unapologetic for taking up space. Indiana is a certified Wellness Coach, nature-based Healer, Hobby Farmer, Food Alchemist and Writer who specialises in the topics of earthing, slow living, healing the body and growing and cooking your own food. She believes that connecting to nature and to each other, gives us a sense of belonging and allows us to slow down and heal.