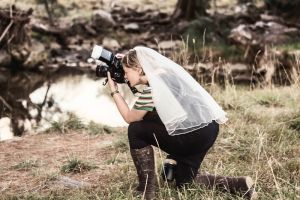 Many of you will know Tracy Lee as the blonde lady with the big camera, who has been the official photographer behind Canberra Wise Women (CWW) since the beginning.
Tracy is a member of the Australian Institute of Professional Photography (AIPP) and describes herself as a visual storyteller. Tracy's images are often set in nature, with cheeky smiles illuminated by the dappled light of green trees.
Thank you, Tracy, for answering a few of our questions. Thank you, too, for the indelible mark you have made on Canberra Wise Women. All your beautiful images have inspired us and will continue to do so for years to come.
CWW: What do you enjoy about working with Canberra Wise Women?
Hearing other people's journeys is always so inspiring. It's a great reminder that everyone you meet has experiences that have shaped their lives. It's a reminder to work with integrity and to give back more than you receive.
Once I began networking to grow my business, I quickly realised that business owners were in need of great photos. Businesses need images to share their message, grow their brand and connect with their clients. This is where my 'Branding Story' sessions grew from.
Photographing the CWW speakers has allowed me to really tap in to what people are looking for in terms of their professional images. I understand the importance of personal branding, and how my images form part of a business' visual story and brand recognition.
Since working with CWW I've developed my own unique approach to working with 'Branding Story' Clients. I now meet clients in person, and together we have a collaborative planning session where we create vision boards to develop a custom shoot concept. Many of my 'Branding Story' Clients tend to be creatives, who want photos that are quirky and individual.
I love the variety of 'Branding Story' shoots I do. I can find myself photographing a yoga teacher on top of a mountain, to playing in a forest capturing beautiful photos for a professional storyteller. Ultimately this approach creates unique photographs that evoke their business values, personal and business branding.
CWW: How did you get started in business?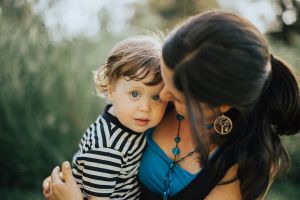 Photo by: Tracy Lee PhotographyI grew up in a family that always documented everything about our family life. Now as an adult, I get to look back on my own family story and recall so many magical moments that made up my childhood. I wanted to give this gift, the gift of memory and connection to others. I want to see others cherish their family memories, as much as I cherish my own.
As I began to refine my skills as a photographer, I transitioned from being a full time teacher to a full time photographer.
My years as a teacher really honed the ease as which I connect with people. It's easy for me to help my clients relax, and be comfortable in front of the camera. I love to connect with my clients. I love seeing them laugh and have fun on a shoot.
I especially enjoy photographing families. I understand how to work with children, especially young children and get them enjoying the experience so I can create real family moments and laughter - it's my specialty!
CWW: What does your average work day look like?
Oh my! It varies. It varies so much depending on how many photo shoots are booked in for that week.
I have found with experience, that it is vitally important to set aside time to work both in and on my business.
I always aim to commit at least two days to working on administrative tasks (accounts, client correspondence, print orders, album design etc). Then the remainder of the week is for shoots, working on marketing and editing. My weekends are often filled with weddings or family photo sessions as well.
I teach one day a week at a local school. I still love to teach and it's gives me a break from thinking about the business. I enjoy the energy you get from being with children and watching them learn about the world. It's a real buzz! Plus, the kids don't laugh at my attempts to play guitar and sing.
I also use my skills as a photographer to give back to the community. I volunteer with the Heartfelt Organisation and ARF.
Heartfelt is a volunteer organisation of professional photographers from all over Australia and New Zealand, who donate their expertise free of charge. We are dedicated to giving the gift of photographic memories to families that have experienced stillbirths, premature births or have children with serious and terminal illnesses. We can get a call out any time of day, to attend a session. It's a small way of helping a family who are experiencing incredible grief.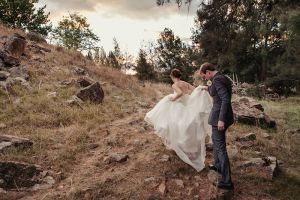 Photo by: Tracy Lee PhotographyARF is an ACT rescue and foster group who rescue dogs from euthanasia, and foster them until they find permanent homes. These types of organisations wouldn't exist without their dedicated volunteers. Being a lover of animals I adore photographing foster dogs for their yearly fundraising calendar and magazine. I've recently made a promo video for them.
CWW: What gets you excited?
So much!! Great light on an outdoor location makes me giddy with delight! A client who simply says "I trust you, I'm in your hands" is music to my ears. They sometimes regret it when I drag them out at 6:30am to catch the light!
I love great conversations with my wonderful girl gang! I love hanging out with my partner, Mikey. We are addicted to good coffee, tending our vegetable garden, bike riding and visiting the local wineries around Canberra.
About Kristen Holzapfel
Kristen Holzapfel is a 39 year old Canberran who left her social work career in 2014 to begin her own pet-sitting business - Canberra's Friendly Petsitter. In February 2016, she released her first book, "Selfless: a social worker's own experience of trauma and recovery." Kristen was a Canberra Wise Woman in April 2016 and is now one of their feature writers.