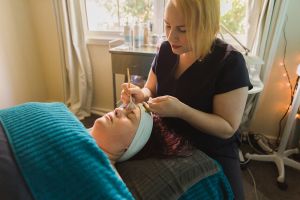 Photo by: Tracy Lee PhotographySurely that spot wasn't there last week? And that wrinkle? Pretty sure it was a line last month. And the dryness - don't get me started on the dryness! Your skin is changing, and it's always been fine, until now.
The realisation that me-time and self-care is important comes to people in different ways. For some it's the cold they just can't shake; maybe it's an increase in relationship stress; or for some, it's the glance in the mirror that doesn't hide the long workdays, poor diet and stress. The physical and emotional demands of caring for someone else can also feel overwhelming. Whether it's an aging parent, a family member with a disability or a sick child, managing stress is vital for carers. Taking care of you allows you to be there for your loved one.
But how to fit it all in? Natalie McBurney, a qualified Aesthetician (Skin Therapist) from Slow Beauty Eco Salon says it's important to examine your mindset about me-time.
"What is your inner critic saying? If you're hearing 'it's a luxury' or 'I don't have time' this should send up warning signals," says Natalie.
"Self-care is essential for both your emotional and physical wellbeing which is necessary to handle the demands of caring.
"The cost of not looking after yourself in the long run is also much higher."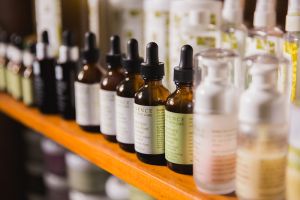 Photo by: Tracy Lee PhotographyNatalie suggests the following cheats that can be done in a few minutes each day and a once-a-month booster for when work-life balance is but a distant dream.
Your skin is your largest organ and your first line of defence. Some small changes to your daily routine at home and you can make marked changes in your skin for the better. Rome wasn't built in a day, but with good quality organic and biodynamic skin care products you can transform your skin into the healthiest, most radiant skin you've always dreamed of. Bright youthful skin not only signals health and vitality, but leaves you feeling pampered as well.
Taking time out of your busy schedule to have a facial once a month may sound luxurious, but those 60 minutes will feel like a mini-holiday. European massage techniques create an experience you'll want to come back for every month - which is great because that's how often your skin turns-around and you'll look and feel amazing because of it!
Skin issues, be it sagging skin, dullness, acne, dryness, pigmentation or any other issue can really erode your confidence. Understanding your skin, what's behind your skin concerns and how you can address them can give you an instant lift.
In an hour a month and a few minutes each day you can make a difference to how you look and how you feel. Remember, you can't look after anyone else if you don't carve out some time to look after yourself.
Natalie McBurney is from Slow Beauty Eco Salon which provides mindful self-care rituals in an automated world. For carers concerned about COVID-19, Natalie invites you to contact her directly.
"I am committed to providing a safe environment for both my clients and myself. I am happy to discuss any of your concerns, please feel free to contact me on 02 6156 4746."
For more information visit http://slowbeauty.com.au/