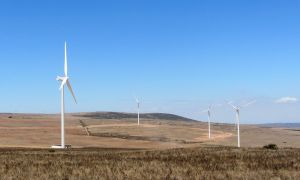 About 80% of Australians support or strongly support renewables in Australia and we regularly read about campaigns like Yes 2 Renewables, Australian Wind Alliance and Solar Citizens.
However, even with all the petitions with their tens of thousands of signatures, is the Government listening to the calls for change and what is the impact on local companies like Windlab?
We recently spoke to Roger Price, Windlab chairman and CEO.
According to Roger, the majority of Australians actually support renewables or the idea of renewables. This is similar to the mindset in Europe, although maybe not quite as forcefully articulated. Fatigue and the breaking of the decade long drought in 2007 seem to have reduced the importance of climate change on the Australian agenda.
This could be contrast with the Dutch for example who are suing their Government because they feel they are not doing enough to reduce their carbon emissions.
Roger believes that where Australia differs from Europe and much of the rest of the world is at a political leadership level. In Australia, climate change and related actions have become political partisan topics; the focus of much fear and loathing. By contrast, in the recent UK election, both major parties agreed upon what they were going to do about carbon emissions, it was not a political issue in the election.
While certain elements have questioned the ACT Government's renewable energy action plan and related wind auctions, Roger believes the ACT government has run a very sensible commercial procurement process which achieved a very good outcome. Over the medium to longer term it will likely result in the ACT having lower wholesale electricity prices than the rest of the country while dramatically reducing the territories carbon foot print.
"For example, our successful project Coonooer Bridge Wind Farm is the cheapest wind-energy ever produced in Australia and the other two projects awarded are almost as cheap," says Roger.
It was clearly a very competitive process, with over 19 projects bidding and 3 awarded.
"The process has been really well run," adds Roger, "especially as the ACT Government was smart enough to speak to the banks before they released the Request for Proposal, making sure they were generally happy with the bankability of the ultimate structure."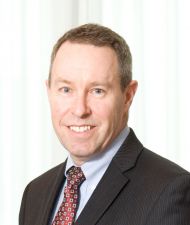 While Windlab has dealt with other Governments at different levels, no other Australian state governments have run this sort of process to date, nor legislated bold carbon reduction plans.
"We have been very successful in South Africa," adds Roger, "and South Africa has been running what is arguably one of the best public-private partnership programs in the world over the last few years."
"Their Renewable Energy Independent Power Producer Procurement Programme has won International awards and if you look at it they've run four bidding rounds since 2011 and seen the price of wind and solar across those four rounds more than halve.
"Also, projects are being implemented on time and schedule and when the country is experiencing severe load shedding , impacting economic development every megawatt of extra capacity matters."
We asked Roger whether he thought South Africans are much more open to renewable energy sources, given a lack of electricity affects them on a personal level. The day-to-day impact of load shedding means you have to plan your cooking, vacuuming, food storage and even travel to work around it. Even the traffic lights can be without power!
Roger put it in context for us.
South Africa had not invested in generating capacity since 1985 despite the growth in population. In 2006/2008 they had their first major load shedding events and as a result they introduced an integrated resource plan. This plan stated the need to double their energy producing capacity by 2030 and allowed them to develop an independent power producers industry in South Africa.
As a result of this program they've attracted $18 billion dollars of investment to date for the country to construct renewable energy generation, with much more to follow. They recongnise the simple commercial benefits of renewable energy; the cheapest and fastest generating technology to deploy.
What's the argument about?
Necessity dictated that South Africa couldn't put this off, whereas in Australia it currently doesn't affect people's day to day lives so they can be more complacent about it. That's why in countries like Australia we need to have policies not to actually support renewable energy, but to support the displacement of otherwise economically viable generating capacity; policies to de-carbonise our economy.
What we are doing by building renewables is we are displacing other high carbon intensive equipment that can produce electricity. Arguably some of that electricity can be produced more cheaply because that equipment is already there. There's no capital cost involved, just operating expenses and fuel. The equipment however is 30, 40 or even 50 years old.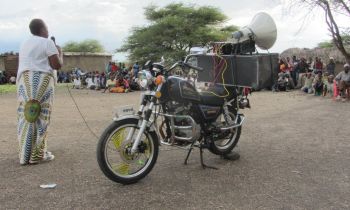 In Australia and the USA it's an argument because we've got vested interests; ownership of the old plant, ownership of the fuel supply chains and to have renewable power we've got to work out what we're going to turn off. In contrast, in places like Africa, India and China and other emerging markets, they just need extra electrons and from their point of view the cheapest and fastest electron they can get is the best electron and that is typically wind energy.
That is why wind energy is being adopted so aggressively in China, India and Africa because it's now cheaper to get electricity from wind than any other source of generating capacity. More wind capacity has been built every year for the last five years around the world than any other single form of electricity generating technology.
According to Roger, we have about 40 gigawatts of generating capacity in Australia's National Electricity Market, roughly the same amount as South Africa. Eight gigawatts of it, roughly 20 percent is more than 45 years old and over a third is more than 35 years old. Over the next 15 years much of this will need to either undergo major re-fit or be replaced.
From a carbon intensity perspective and even the Federal Governments recently announced carbon emissions reduction target there is only one clear answer; this capacity must be replaced and replaced with renewable, low carbon generation.
What does this mean for the Renewable Industry in Australia?
Roger feels that the renewable industry in Australia has been almost strangled out of existence in the last few years by unstable Federal Government policy.
"We have spent our time fighting to keep the industry alive in Australia and the most frustrating thing about that is that as a country we have missed an enormous export opportunity on our doorstep. There is an enormous need for energy in our region in the Asia Pacific and Australia was well placed to help meet it," he adds.
"There are half a billion people that live in Indonesia, the Philippines, Vietnam and Thailand and their electricity needs are skyrocketing; so there's enormous potential for Australia to export our expertise into these markets."
"All of these markets have come alive over the last 2 to 3 years, but rather than being in a position of strength where we can go in an exploit this activity we've been undermined and diminished in Australia. We've needed to focus much of our effort on fighting to protect our local industry, conserving cash and restricting expenses rather than focusing on export growth," says Roger.
"That's a lost opportunity and no matter what we say now we will not recapture the opportunity because those markets have already moved; other players, the French, the Spanish have jumped on the opportunity."
"To be optimistic though, going forward we at least now have bipartisan agreement on a revised renewable energy target. Whilst the agreed reduction is disappointing we hope we now have stability. We will see between 5,500 and 6,000 megawatts of utilities scale renewable energy built in this country before 2020."
Where to next for Windlab?
Windlab has already made a strategic decision to focus on the growing and emerging economies of Eastern Africa. They have expanded their African presence into 5 sub-Saharan African countries. There are about 300 million people who live above Southern Africa and about 75% of them live without electricity.
"The benefits of doing business in these markets may have their challenges, but they are growing markets and I have no doubt that you will see an economic miracle in many of these places similar to what we've seen in India and China over the past two decades," concluded Roger.
About Lighthouse Business Innovation Centre
Lighthouse has a strong track record of supporting entrepreneurs, researchers and inventers on the path from concept to commercialisation. Since July 2008, Lighthouse has worked with over 990 distinct enterprises and provided group and peer based services to over 3400 enterprises and individuals. For over five years Lighthouse has successfully delivered business advice, education, mentorship and networking opportunities to help these businesses commercialise their ideas and grow their companies. Lighthouse also delivers programs such as the ACT Microcredit Program for the ACT Government. Visit www.lighthouseinnovation.com.au for more information.