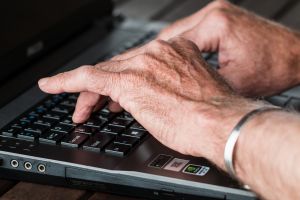 There has been much discussion about the age pension's increase to 67 years and the effect it will have on the lives of older Australians. However, any discussion about the economic activity of older Australians should also include a discussion about how we support the growing number of 'seniorpreneurs' or entrepreneurs over the age of 50.
Research, funded by National Seniors Australia[i], studied more than 400 seniors and found that seniorpreneurs invest, on average, $1.2 million more in their business than younger entrepreneurs and their firms earn more than twice the profits.
Seniorpreneurs have a lot to offer a country desperate to create an innovation-driven economy – from industry knowledge and experience; to contacts built up over decades and the financial resources necessary to get an idea off the ground.
However, in developing strategies to encourage entrepreneurship in Australia, Government needs to consider what makes seniorpreneurs different from start-up founders at different stages:
1. Different motivations for starting a business
Many older entrepreneurs start businesses that provide them with the flexibility to combine work with a certain lifestyle. There is often a desire to create a business that will keep them engaged and active, providing many non-financial benefits.
2. A continuum of employment, retirement and self-employment
As seniors move from full time employment to full time retirement, they may explore options along the continuum with self-employment and part-time work undertaken along the way. While self-employment may be the only option left for some who are made redundant and are unable to find work; we need to recognise that the traditional ideas about retirement are changing and people in their 60's and 70's still have a lot to offer and want to continue to contribute.
3. Technology is an enabler
Technology is an enabler for seniorpreneurs wanting to make a seachange or treechange, but still deliver services in the busy metropolitan areas. I know a number of business owners who still manage to run their business from safaris in Africa or the deck of a cruise ship. Technology innovation means you can work from anywhere and at anytime.
When making policy decisions whether in relation to tax, super or funding support, government needs to realise that not all start-ups are the same and a one-size fits all approach doesn't work.
---
[i] https://theconversation.com/australias-next-wave-of-startups-could-be-from-the-over-55s-47403
About Lynette Murray
Lynette Murray is the founder of ActonLendingSolutions part of the ActonAdviceGroup and the author of "Pretty Rich", a book about Money Personality. ActonLendingSolutions provides lending advice tailored to your unique situation, whether you're a first home buyer; a property investor; or wanting to refinance to consolidate debt, renovate or manage changing family situations. As senior adviser, Lynette Murray has over 30 years' experience in the financial services industry, specialising in financial planning for over 15 years.