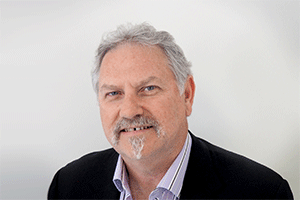 Providing products and solutions to the global healthcare market, can be a lucrative business, but it also requires continual innovation and speed to keep up with rapidly changing medical needs. The other challenge is trying to create change in an established market. ITL Health Group (ITL) is a Canberra based company that launched in 1994 and today holds 40 product patents and sells products to 55 countries throughout North and South America, Europe, Asia, the Middle East and Australia. ITL supplies products directly to health providers or works with strategic partners around the world to provide products and solutions to healthcare markets and to empower individuals to manage their own health.
ITL have experienced the growing pains that are associated with introducing products that are ahead of the market and the reluctance that comes with adopting change. Over the years, it has been necessary to review some of the underperforming parts of the business, but overall, the business continues to hold a strong position in the healthcare sector even after several changes to its structure. Bill Mobbs, Chair of ITL said that reviews like this are a long-term game and it has taken about 5 years to get the business back to its core. "It was a difficult time, but we are now seeing the benefits of this work and the company is again experiencing strong growth".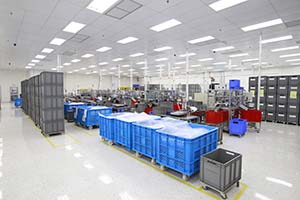 ITL now focusses on the innovative side of the business. The international Intellectual property dominated side of the business will generate strong growth in our high margin products of around $22 million over the next year. These products are IP protected, and are produced in the company's manufacturing plant in Malaysia. They also have specialist niche markets in Australia – for Invasive Blood Pressure Monitoring, Blood Stream Infection Prevention Kits and a few other items, which account for about $10 million in sales.

ITL is a public company that has been previously listed, was bought back by its shareholders and is in the process of listing again with a stronger company and a larger market capitalisation.
The genesis of ITL was a market need around the safety of front-line health workers and this need has become much more sophisticated but continues to grow. "I was an IT consultant in high demand, well paid and travelling around the US and Europe, when we decided to come home with our first child. I really didn't want to go back into that same industry and was looking for something based on innovation. I did my MBA at the University of Canberra and met a couple of people and we started looking at things like safety syringes. This was a very new idea back then, but it was also at the height of HIV management. It didn't really take off, but I knew that there was something in the concept of safety and the protection of health workers and that's how we kickstarted the business", says Bill.

Bill started working with the Australian Red Cross in Canberra to find a way to protect people from injuries from needles, scalpels and other sharps. With some grant funding, ITL began to register its IP portfolio in 1994. Focusing on this portfolio lead to the company's first sale in 1997 to one of Europe's biggest blood banking companies. This was followed by a 300,000-unit trial across 12 US states with the American Red Cross. The aim of the trial was to demonstrate how the ITL products could eliminate needle stick injuries, which was becoming a major problem with front line heath providers. The trial resulted in zero needle stick injuries and was the beginning of ITL's 27-year journey.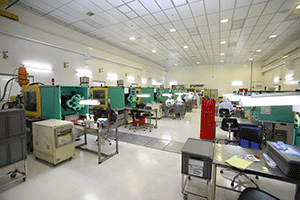 Bill says that 27 years may seem like a long time, but it has passed quickly and has bought with it a range of challenges and opportunities. There are many insights to share, but a few key ones are
Creating IP is one thing; manufacturing it is a completely different challenge. ITL tried to have products manufactured in Australia with little success. Moving production overseas to New Zealand and then Singapore was also problematic. "The problem was they did not have the same enthusiasm for the product that we did, so we would always be low on their schedule. Eventually we got so fed up, that in 1999 we set up our manufacturing plant in Malaysia. Our first container was shipped to the American Red Cross in March 2000", says Bill.
The company's products became world leading, which meant the company attracted a lot of attention and inevitably some challenges to its IP. One case in US was won but went for many years, ITL had to invest significant time and money in fighting the challenge. "You have to have really good business, R&D and management processes in place to enable you to deal with these sideline issues", says Bill.
"I've learned over the years that business partnerships have a "use by date" if you aren't totally aligned in what you want to achieve and how to achieve it", says Bill. Dissolving a partnership because visions do not align usually means that the partner who sticks with it has to deal with whatever issues are left behind, even if not of your making.
While ITL was investing heavily in our international IP driven business our Australian Procedure Packing business with little IP (which we bought at ASX listing time in 2003) was coming under huge price pressure from American and Chinese companies. "This just sent the company into a price spiral and that never ends well. The production and logistics processes that the business required to keep that part of our business's head above water was very distracting from our very strong IP business. Sometimes pivoting quickly isn't possible, so you need to find another way", says Bill.
The GFC created totally unexpected results in that money was tight and people couldn't afford elective surgery which put massive demand pressure on the blood industry where a lot of our products were sold internationally. "You really need to plan for the unexpected", says Bill. ITL had also taken on some investment at this time. This also had unexpected consequences because the investors put a new CEO in place that knew nothing about the industry, which resulted in a rapidly falling share price. "I found some investors out of Singapore 18 months later, and we ran a hostile takeover of the company. You need to have thick skin and really believe in what you are doing to find the strength to work through these things", says Bill.
ITL was originally listed in 2003 but was taken off the market in February 2019. "You use the market for two things: One is to raise capital and secondly if you want liquidity for your shareholders to be able to buy and sell shares. At one point neither of these were working for us. So, we took it off the market and focused on restructuring and re-setting priorities out of the public gaze. You need to be able to admit that things aren't working and take the risk of changing direction and getting it right", says Bill. ITL is currently in the process of preparing the company for re listing.
Bill says that it is important to know your strengths and weaknesses and find those people who have the skills you need and share your vision to help grow a company. The ITL board for example is small but each director brings a very specific and targeted skill set to the table.
Price will always play a major part in the success of a product, so ITL is always focusing on innovation and automation in its factory. "This speeds up processing, reduces cost, ensures quality and helps maintain those very long-term customer relationships", says Bill.
"The structure of your business operations have to reflect your market", says Bill. ITL's presence in Australia is quite small since selling our packing business in 2017. About 11 people service a virtual office in Canberra and sales out of Melbourne. About 10 people are based in the US and the majority of staff, around 310 people, are based in Malaysia. Bill says that this reflects the fact that the lifeblood of the business is the manufacturing done in Malaysia.
Being a trusted supplier helps when the market changes – relationships are key. "There has been a lot of consolidation in the health sector, which makes things harder for companies like us. But because we have been there for a long time and we are a trusted supplier - once you are in, it's very hard for them to swap you out. So, it's about sticky relationships", says Bill.
Staying ahead of the competition is in a large part through innovation. "Our model is to work with our customers to meet their needs. This sometimes means that you have to change your ideas and your product mix", says Bill.
Landing you first client is always a challenge particularly in Australia. "The Australian health industry was really good at trialing and testing new developments, buy they were hopeless at buying it, especially from Australian companies. We ran major trials with the Red Cross in 1996 and showed them that we could eliminate their needle stick injuries, but we knew from the beginning that Australia was not our end game. You need to understand your pathway to customers very early in the piece those trials helped gather the data required to make us successful in international markets", says Bill.
Know your niche. "We like to be in bigger markets, where there are niches that we can dominate. This means developing IP to solve people's problems, it means manufacturing at a good price effectively in order to give value for money on your products. Sales will be sticky if people know what to expect", says Bill.
Success in exporting means doing your research and understanding where your market is. "We knew that Australia was going to be a very small market, so we were internationally focused from the beginning. Find that niche and focus on dominating that first", says Bill.
"Business is always a journey and you have to be prepared to deal with changes, challenges and opportunities - particularly those that you never unexpected", says Bill.
For more information about ITL visit https://www.itlhealthgroup.com/
An initiative of the ACT Chief Minister's Export Awards
The ACT Chief Minister's Export Awards aims to showcase and celebrate the achievements of Canberra region exporting businesses. These Canberra and region businesses transact significant parts of their business activities (legal, accounting, production, research etc.) through the ACT as they develop international markets. The ACT Chief Minister's Export Awards aims to build the pathway for new and emerging Canberra region businesses seeking to internationalise their business. If you are a new or existing exporting businesses in the Canberra region, you can access a range of support as well as network with other exporting businesses, including

The ACT TradeStart Program helps ACT exporters to achieve long term success in international markets. The TradeStart program allows the ACT Government to work closely with Austrade and access key Austrade resources such as their export database, trade mission activities, their off-shore offices, intelligence and international connections for the trade and investment activities to support ACT exporters.

The International Business Engagement Program is being delivered by Canberra Business Chamber on behalf of the ACT Government. Its main objective is to maintain, rebuild and find new opportunities for Canberra and region businesses to engage internationally. The program focuses on building the Territory's exporting community; providing training and support by facilitating seminars and workshops; creating links between local industry and other government support programs; assisting the ACT Government in co-ordination of business trade delegations (outbound and inbound).