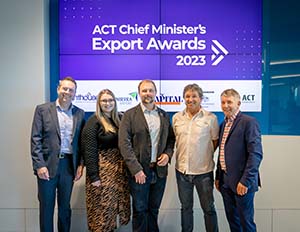 On Wednesday 1 March 2023, The Capital Export Community along with the 2023 ACT Chief Minister's Export Awards was launched at the International Terminal of Canberra Airport.
Fantastic local produce, an amazing venue; a room full of interesting people doing interesting things; and an exciting year-long program of activities was launched by Brendan Smyth, Commissioner for International Engagement, ACT Government. Michael Thomson, Head of Aviation, Canberra Airport talked about the Airport's support for the 2023 program and looked forward to meeting more of the region's exporting companies.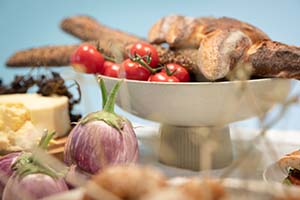 Anna Pino and Candice Edye from Lighthouse Business Innovation Centre thanked the sponsors - Canberra Airport, Beacon Advisory, Regional Development Australia Southern Inland, Regional Development Australia Australian Capital Territory, and Canberra Region Food Collaborative. They look forward to adding to the list of partners and sponsors as the program for the year unfolds.
Also launched at the event was the Capital Export Community, an informal network of people and organisations directly and indirectly involved in exporting and international business.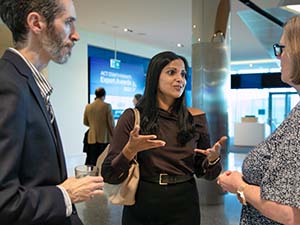 Facilitated by Lighthouse Business Innovation Centre, the aim of the Capital Export Community is to:
- Provide opportunities for the exchange of ideas, knowledge, information and experience amongst members of the ACT & Region's exporting community.
- Facilitate conversation through a range of informal channels such as networking events, newsletters, boardroom lunches, podcasts and introductions.
- Facilitate referrals to experts on aspects of exporting that are of particular concern to the ACT region's exporting community.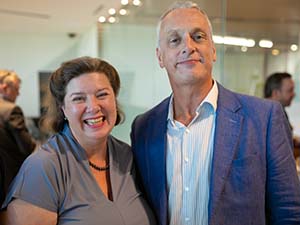 Create an export alumni network to support and encourage emerging exporters.
- To celebrate the achievements of Canberra region exporting companies across all sectors as part of the ACT Chief Minister's Export Awards.
If you are selling goods or services overseas make sure to join the Capital Export Community.
Photo credit: Canberra Airport