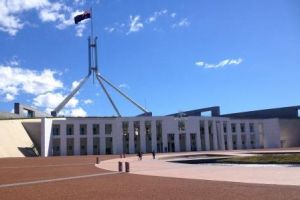 In days gone by, employers saw flexible working arrangement as a cost to the business.
Today, clever businesses are reinventing the way they work by adopting telework and working remotely.
We spoke to a successful Canberra-based small business that is thriving because of its remote, distributed work style. Jo Scard is the Principal of Australia's first virtual and flexible communications and government engagement agency, Fifty Acres.
She employs eight staff who all work remotely from home. Jo also co-authored The Working Mothers' Survival Guide with Melissa Doyle.
I asked Jo why she chose to establish her communications agency as a virtual business.
"When I co-authored The Working Mothers' Survival Guide, the lack of true flexibility for working mothers was the biggest issue. I vowed to build my company on a completely flexible model and we've achieved it. Not only that, we're thriving because of it."
"We have a really stable staff group that basically hasn't changed since we started. Work-from-home mums are a very stable group of employees – they love working this way," she says.
Jo is quite sure that her company's distributed work model has enabled them to keep costs down.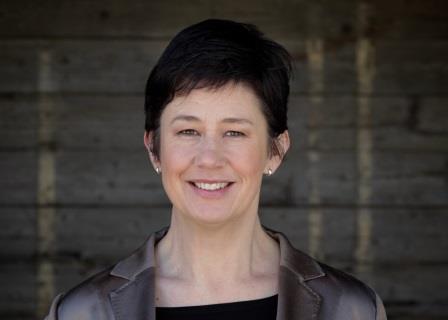 Jo Scard, Co-Author of The Working Mothers' Survival Guide
"We don't need an office, it seems like an indulgence – we just don't need it. As a result we can avoid passing on office costs to our clients, which has helped to keep our charges down."
Has she experienced any other business advantages because of the virtual nature of her business?
"Our clients know that we work innovatively, we're getting a great reputation for working that way.
I am also getting asked to speak a lot, which I think is because we attract and retain great staff members and have grown a great reputation for understanding our clients," said Jo.
Fifty Acres' success is due in no small part to recognising the huge demand for flexible work and seeing it as an unparalleled opportunity – a strategic tool for achieving real competitive advantage.
Jo Scard from Fifty Acres will be speaking about the 'Future of Work' at this year's Festival of Ambitious Ideas on Thursday 30 July discussing flexible work, presenting "Re-imagining Our Workplace: Generating productivity by creating a culture of openness and trust".
Nina Sochon is a leading expert on remote and flexible work in Australia and a High Performing Workplaces Consultant. Nina now assists businesses to drive amazing service outcomes and powerful staff engagement through a clear system of results management, effective leadership and highly productive remote and virtual work arrangements.