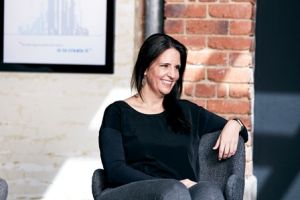 Lorinda Wyatt, the new Managing Director of Zoo Group in Canberra, knows how to take the 'mess' out of 'message'. She has seen marketing from every perspective – creative, client and even media buying, giving her a 360-degree view that ensures clients get their message across and ideas deliver on both creative and business goals.
Originally from South Africa, Lorinda fell into advertising by accident and loved it. After studying marketing she landed her first job in an ad agency as an account executive working on brands like Lancôme.
"Back in the day, we're talking 16 years ago now, the cosmetic brand had a loyalty program and we were focussed on recruiting people onto the loyalty program and then migrating them up," says Lorinda.
"The strategic impact really got me, how do we change behaviour through communication pieces that we put out?"
"Moving from Customer Relationship Marketing, I then went to 'above the line' advertising, working on global brands like Colgate-Palmolive on TV commercials. I loved the industry, loved the thinking and seeing how we could make brands come alive".
For Lorinda, landing up in Canberra was a 'happy accident' - securing a job with the media agency, Adcorp, focussing on media planning, buying and strategy.
"This really gave me insight into the media side of things. Up until this point I had always been in a creative agency. Now I was working from a very different angle."
"When you get the opportunity to delve into it and ask, 'why isn't it working' and you examine the metrics that are coming back, you can work out where you can make a change to drive better results – it could be a simple creative tweak, or it could be that the timing is off. Working in this environment and being able to diagnose problems in real time was excellent experience".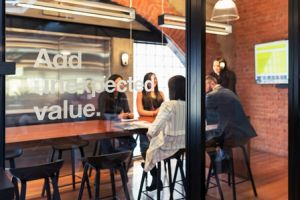 Lorinda then moved to the client side of the equation.
"I moved across to the marketing side, which provided me with another perspective. Here I was the client and having this experience makes you truly appreciate how hard it can be for the client. I worked for Les Mills Asia Pacific on the Australia South East Asia business. I was working outside of Australia and marketing to a different audience. We didn't work with big ad agencies locally, so a lot of the local marketing I did myself and brought the skills in-house. It was good to be in the client environment where you're not just working on a strategy for someone else or just the creative execution and you can really see the impact of your work".
"As a creative agency we need to take a risk and we need to take our clients with us on the journey, but when you're on the other side you really understand what that involves and the repercussions it can have".
"I believe my experiences so far have given me the full 360-degree perspective - from being the client, the strategist, the implementer and the campaign evaluator," says Lorinda.
Lorinda strongly believes this is the level of responsibility agencies need to deliver upon, which is why Zoo Group clients have a completely unique experience when engaging with the organisation.
"Traditional agencies want to see a brief. They are all about 'what do you want to say', 'how much have you got' and 'when do you want it done'. Their focus is about getting the job done whereas Zoo Group is different. We're not a traditional ad agency; we're more like a well resourced creative consultancy that solves client's business issues using creativity. We want to solve the client's underlying business problem using creativity and believe that should dictate the implementation.
"We realise the impact of making a campaign really work and are firmly committed to not just producing beautiful pictures for awards".
Lorinda believes this fundamentally changes how the team at Zoo Group approaches clients.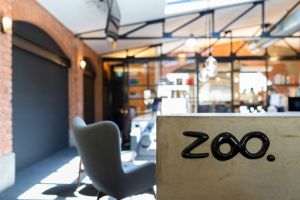 "That is why when a client first engages with us we start by having a conversation to try to tease out the exact nature of the business problem. Then we look at how we might solve it - is it through the elements the client has detailed in a brief or is there a better way of solving it. We'll always be thinking laterally and objectively about what's best for our clients.
"At the end of the day we understand the risk that's involved for the client and that they need to see a return back to the business. So, from my perspective its about responsible spending, spending as if it's your own money and just really understanding what the challenges are so we able to provide value to their business and solve a business problem. Sometimes a business problem might be obvious, but you really need to understand what the challenges are from the client's perspective."
Lorinda will join 11 other female innovators at the Festival of Ambitious Ideas on the 1st June, as we celebrate some of the female CEOs, founders, inventors and innovators who think outside the box and make things happen in the ACT region.
About Lighthouse Business Innovation Centre
Lighthouse has a strong track record of supporting entrepreneurs, researchers and inventers on the path from concept to commercialisation. Since July 2008, Lighthouse has worked with over 990 distinct enterprises and provided group and peer based services to over 3400 enterprises and individuals. For over five years Lighthouse has successfully delivered business advice, education, mentorship and networking opportunities to help these businesses commercialise their ideas and grow their companies. Lighthouse also delivers programs such as the ACT Microcredit Program for the ACT Government. Visit www.lighthouseinnovation.com.au for more information.