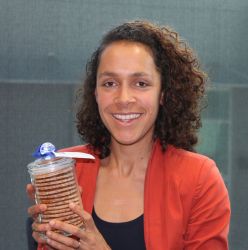 It's always interesting to talk to our local food producers about Canberra taste trends and our foodie culture.
Local tastemaker, Rose Headley from Dutch Divine Canberra is a fortnightly regular at the Old Bus Depot Market, sells her treats to cafes, and has developed some unique insights into the Canberra palate since starting her business selling Dutch treats such as apple pie and stroopwafels – thin Dutch waffles with delicious caramel in between.
Rose says she has noticed two food trends in Canberra that are different, but at the same time complement each other; one being the health trend and the other related to quality.
"If people eat something not so healthy they want it to be of a really good quality," says Rose.
"It's also not about huge portions anymore, rather it's about getting something that's really good".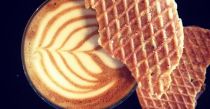 Photo by: Two Before Ten
This is probably a good thing given that Rose has noticed our fondness for sweet treats.
"I have noticed that Canberrans have a little bit of a sweet tooth; Dutch people would want something that's nice and sweet, but Canberrans want it even sweeter!", says Rose.
Apparently we are also pretty adventurous when it comes to trying new things and this has stood Rose in good stead.
Rose says the 'foodies' around town are always looking for exciting taste experiences, which fits well with her product.
"At first, to the surprise of my customers, I introduced a new product every week. After a while, I found out which products were most favoured, and I adjusted my product range accordingly. However, I keep on experimenting, and also aim at selling at least one milk free and one gluten free Dutch treat a market, so more people can enjoy Dutch baking."
"I keep on investing in my business, adjusting my product whether it's the portion, packaging or flavours to sell to different customer groups".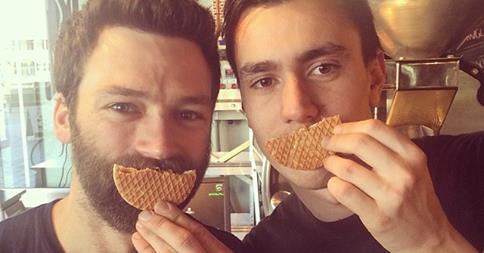 Photo by: Two Before TenRose has found that she has a built up a regular following at the Old Bus Depot Market, many of them families who provide a great source of feedback and suggestions for new products. It's going so well, that she is thinking about looking for some 'baking buddies', so she can meet the increasing demand for her treats.
The popularity of Rose's stroopwafels has also seen them included on the menu at selected cafes (gluten free at the VSpot Café) and speaking from experience, a stroopwafel with a good coffee is a match made in heaven.
So if you are someone who has travelled to the Netherlands and experienced the unique joy that is a stroopwafel or Dutch apple pie, you won't be disappointed in Dutch Divine and Rose's creations.
About Lighthouse Business Innovation Centre
Lighthouse has a strong track record of supporting entrepreneurs, researchers and inventers on the path from concept to commercialisation. Since July 2008, Lighthouse has worked with over 990 distinct enterprises and provided group and peer based services to over 3400 enterprises and individuals. For over five years Lighthouse has successfully delivered business advice, education, mentorship and networking opportunities to help these businesses commercialise their ideas and grow their companies. Lighthouse also delivers programs such as the ACT Microcredit Program for the ACT Government. Visit www.lighthouseinnovation.com.au for more information.