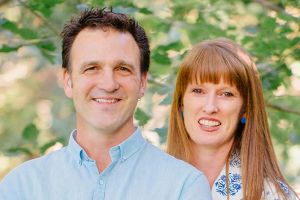 The skin is your biggest organ and while we have become increasingly conscious of what we put 'in' our bodies, we don't necessarily think about the harmful effects of what we put 'on' our bodies.
There's growing pressure to block imports of dangerous chemicals in clothing and while a number of developed countries have put in place measures to regulate chemicals in imported textiles, Australia lags far behind.
This has created a real niche for sustainable brand Pure Pod, a Canberra family business launched in 2007 by Kelli Donovan and her partner and lifestyle photographer Sean Watson.
Pure Pod is an Australian pioneer 'eco fashion' label creating contemporary clothing for women.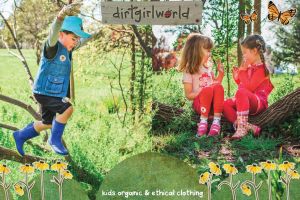 In less than 8 years since their launch, Pure Pod has grown to become one of the largest dedicated, ethical fashion brands in Australia, with clients throughout Australia, New Zealand, Canada, USA and S.E. Asia.
Pure Pod has also recently won a contract to design merchandise for the popular ABC children's show dirtgirlworld, which revolves around the eco-adventures of Dirtgirl and Scrapboy.
Kelli started her fashion career as a student at the CIT in Canberra and then moved to Melbourne to work for some of the big corporations in the fashion industry, specifically in the area of licensed children's clothing.
"I always had an issue with the chemicals that go into children's clothing and as an industry fashion is probably the third biggest polluter in the world," says Kelli.
"I decided to do what I was always passionate about and start an eco fashion label and that's how Pure Pod started," says Kelli.
Kelli believes parents are also becoming increasingly concerned about what they put on their children.
"Organic products are becoming increasingly popular, going from coffee and chocolate to food and now clothing, but it's been really slow in Australia; whereas in Canada, Europe and America the demand is growing at a rapid rate.
"I'm also a yoga teacher and I see woman concerned about their health, their fitness and what they eat and now increasingly about what they wear," says Kelli.
Sean adds, "We wear clothing for 10-12 hours a day and that chemical infused clothing is just soaking into your skin".

Pure Pod was accepted into the ACT Microcredit Loan Program in 2014, a program designed to assist new and established businesses in the ACT to grow through micro-financing and mentoring.
Pure Pod used their microcredit loan to develop a sample range for dirtgirlworld and further build on their reputation as a provider of ethical, organic and sustainable clothing.
Sean believes Canberra has always had a bit of an underground creative, arts and fashion culture that's only now being discovered.
He feels there is growing recognition that the fashion designers working here in Canberra are equivalent to designers that work in the high streets of Melbourne or Sydney and that programs that support the development of these businesses is vital.
"The talent used to leave Canberra, especially the creative business talent, but now it's actually staying and this will increase the size of the industry over time," says Sean.
"Support networks like the Microcredit peer groups are invaluable and give you the opportunity to discuss issues facing your business with other small business owners, even if it's only to have a whinge about similar problems.
"Personally though, I get the most out of the program's one-on-one mentoring," concludes Sean.
Kelli Donovan and Sean Watson will be speaking about the 'Future of Work' at this year's Festival of Ambitious Ideas on Thursday 30 July discussing sustainability, presenting "The True Cost of the Fashion Industry on the Environment".
About Lighthouse Business Innovation Centre
Lighthouse has a strong track record of supporting entrepreneurs, researchers and inventers on the path from concept to commercialisation. Since July 2008, Lighthouse has worked with over 990 distinct enterprises and provided group and peer based services to over 3400 enterprises and individuals. For over five years Lighthouse has successfully delivered business advice, education, mentorship and networking opportunities to help these businesses commercialise their ideas and grow their companies. Lighthouse also delivers programs such as the ACT Microcredit Program for the ACT Government. Visit www.lighthouseinnovation.com.au for more information.