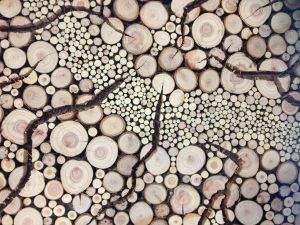 Over the last ten to twenty years interest in handmade and artisan products has been very high with consumers looking for ways to express their individuality. This coupled with education and past Government support for organisations such as the now defunded Craft Australia, has seen craft develop as a popular art form.
However, with recent funding cuts and the bundling together of various art forms, craft has lost its separate identify in the national conversation.
Despite these challenges, the artists and artisans have proved to be an agile group who have adapted to the changed environment, forming new partnerships and finding new avenues to sell their creations.
At the same time we have seen the humble school fete with its cake stalls and three-legged races take an upmarket trend. With schools under funding pressure, the school fete has become an important item in their budget. This is coupled with a new generation of parents keen to use their professional skills when it comes to volunteering for school activities.
With professional project managers and publicists volunteering their time, we are seeing school P&F's become far more ambitious in their planning, marketing and results. Many school fetes even have their own websites, such as Aranda Primary School's Twilight Fete.
So, with many P&F committees upping their game and taking the humble school fete to the level of successful social enterprise, what are the opportunities for artists and designers?
Kristen Reed, Co-ordinator of the Orana Steiner School Spring Fair Gallery believes there are real benefits for artists and artisans taking part in these events.
She stresses the value of curated exhibitions as opposed to non-curated ones.
"Exhibitors have to apply to be part of the Orana Gallery," says Kristen, "which means we are able to ensure there is a high standard of quality and diversity of artists in the Gallery".
"For artists, this means there aren't ten jewellery stalls competing with each other. For the public it means we can offer an excellent experience with works across a range of mediums.
"Just like a normal art gallery, we have an opening night, where browsers and buyers can enjoy drinks and canapés and get a sneak preview of this year's artistic offering," she adds.
Over the last few years, the Orana Gallery has attracted a number of innovative artists including Dirk LeJeune, whose unusual woodworks are on display at the National Botanic Gardens until the 11th October before being exhibited at the Orana Spring Fair on the 8th November. Also exhibiting this year for the first time in Australia is international artist, Leigh D Walker.
Kristen believes that consumers also want content.
"Visitors to the Orana Gallery want to meet the artists and hear the stories behind the pieces exhibited."
"The Gallery provides artists with a unique opportunity to get direct feedback from their customers," adds Kristen.
The face-to-face interaction means stall holders have the opportunity to talk directly to their customers about their preferences and get instant feedback about which products sell better. They also get lots of ideas for improving their business, their display, and even about their pricing structure.
Selling at fairs and markets can provide an important launchpad for emerging artists and designers. They provide a cost effective vehicle to connect small independent designers with customers passionate about quality handmade products.
Kristen agrees and feels the Orana Spring Fair Gallery is all about encouraging up and coming artists to have a space to display their work and opportunity to develop as an artist in a supportive environment.
About Lighthouse Business Innovation Centre
Lighthouse has a strong track record of supporting entrepreneurs, researchers and inventers on the path from concept to commercialisation. Since July 2008, Lighthouse has worked with over 990 distinct enterprises and provided group and peer based services to over 3400 enterprises and individuals. For over five years Lighthouse has successfully delivered business advice, education, mentorship and networking opportunities to help these businesses commercialise their ideas and grow their companies. Lighthouse also delivers programs such as the ACT Microcredit Program for the ACT Government. Visit www.lighthouseinnovation.com.au for more information.