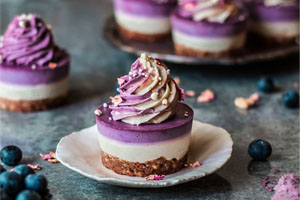 For many artists, designers and creatives no matter what their medium, the desire to run a business creating art for their customers may seem like the perfect way to make money from something you love.

However, the reality often means you need to compromise on your artistic vision to suit your customer's tastes; meet tight deadlines and constantly grapple with the demands of running a business.
Anthea Cheng from Rainbow Nourishments shares her journey from successful cake business to even more successful author, making the best-sellers list on both Amazon and Book Depository for her recipe book Incredible Plant-Based Desserts: Colorful Vegan Cakes, Cookies, Tarts, and other Epic Delights.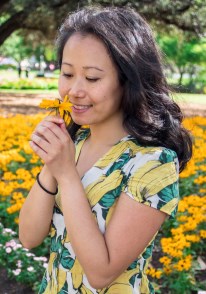 Like many other Canberrans, Anthea Cheng from Rainbow Nourishments moved to Canberra for the public service. Anthea was in the public service for five years and in her last year she started an Instagram account.
"I was feeling very isolated in Canberra, so I started an Instagram account to reach out to like-minded people and keep myself busy during the long cold winters," says Anthea.
Within a year Anthea had developed a following.


"To be honest, I was tired of my government job so when voluntary redundancies were offered I decided to accept one and just focus on my Instagram account.
"Within a week of leaving my job, a friend asked if I could make a birthday cake for her mum. So, I made it and posted it on social media where it gained a lot of traction. I then started receiving cake orders from all over.


"Since I had studied and worked in humanitarian issues for 10 years, making cakes was a huge shift for me," says Anthea.
And that's how Anthea drifted into the cake business and she did this very successfully for 3 years.
"When I started there were only two vegan businesses making cakes and now there are many more," says Anthea.
At the same time as her cake business was growing, Anthea was also working on her profitable food blog and Instagram account.
"When I told people I was closing my cake business there was quite a big reaction," says Anthea.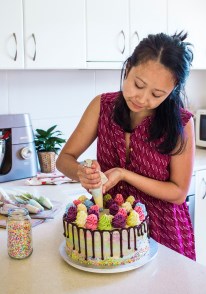 "I think people thought that that was all that I did, but in reality it was only a quarter of what I did.

"People asked whether the business grew too quickly or whether something went wrong. I don't think anything went wrong, I think it just wasn't suited to me. My main reason for closing was that I personally wasn't that interested in making cakes to sell.


Anthea explains, "Making cakes for customers was extremely demanding. I always told myself that if I have children I'd close my cake business. But I realised that I shouldn't 'hold out' until I have kids. I don't want a cake business right now. A lot of people glamorise owning a small business, however, it's probably the hardest job you'll ever have. Having a work/life balance is very difficult when you're self-employed.


"I know a lot of small business owners and most of the successful ones are really hard workers, perfectionists or have workaholic tendencies. Coincidentally, they are the ones who'd find it hard to achieve a work life balance. Whenever I post something about that on my social media or blog I have so many small businesses reaching out to me to tell me how burnt out they are. I wish that I could have a cuppa with each of them and give them a hug!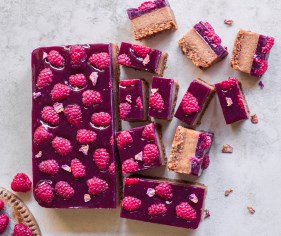 "I've always been a very diligent worker. However, Rainbow Nourishments is definitely the hardest job I've ever had", says Anthea.
"I love making cakes but making it for customers changes the whole dynamic of it. For example, having the time pressure of a wedding is really stressful and it can take away a lot of the fun of creating.


"I'm not saying I am not grateful for all of my customers, but I will never look at making cakes the same way again. When you bake purely for pleasure you can take a whole day to do it".
Anthea makes a good point, whether it's baking, graphic design, video production or painting; when you're doing it commercially your time has value and you have to carefully balance what a customer is prepared to pay with how much time you can devote to your creation.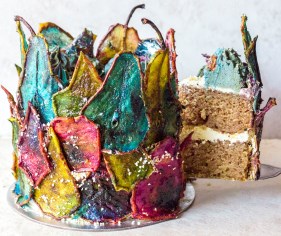 Anthea seems to have found a happy compromise.


"I've always wanted to write a book and the publisher actually approached me," says Anthea.
"It was perfect timing because I really do like doing recipes and having more creative freedom".


Anthea says in the longer term she wants to develop online courses on making vegan desserts because she really enjoys interacting with people and teaching them new things.
For more information on Rainbow Nourishments or Anthea's recipe book visit https://www.rainbownourishments.com/


About Lighthouse Business Innovation Centre
Lighthouse has a strong track record of supporting entrepreneurs, researchers and inventers on the path from concept to commercialisation. Since July 2008, Lighthouse has worked with over 990 distinct enterprises and provided group and peer based services to over 3400 enterprises and individuals. For over five years Lighthouse has successfully delivered business advice, education, mentorship and networking opportunities to help these businesses commercialise their ideas and grow their companies. Lighthouse also delivers programs such as the ACT Microcredit Program for the ACT Government. Visit www.lighthouseinnovation.com.au for more information.