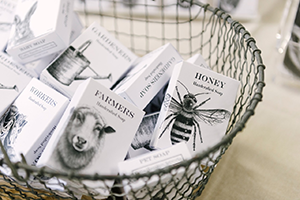 Canberra's popular Handmade Markets play an important role in Australia's design ecosystem. The markets bring together makers and buyers both in Australia and now internationally with their new Virtual Markets.
Handmade Canberra was started in 2008 by Julie Nichols. While Canberra already had a few existing markets, Julie felt that none catered just to handmade designers. The first Handmade Market launched at Albert Hall with just 35 stalls. It was an instant success with thousands of shoppers visiting, eager to purchase the unique, quality, Australian made homewares, gifts, fashion, accessories and produce.

The Handmade Markets quickly outgrew Albert Hall, The Yarralumla Woolshed, the Kamberra Wine Company and the National Convention Centre, settling into its current home at Exhibition Park in Canberra (EPIC). Held quarterly, each weekend market attracts 300+ stallholders and over 25,000 + visitors from Canberra and beyond.
Understanding the economic value of the creative sector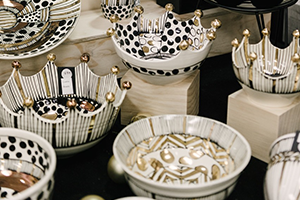 A substantial proportion of the designers and producers participating in the Handmade Markets are established businesses. Yet, despite the growing consumer demand for unique, handmade artisan products, many do not understand the economic contribution the creative sector makes and the role it plays in driving job creation.
"There is a perception problem," says Julie, "but it depends on who you talk to".
"When you are talking about the business end of town then there's a perception that we're craft and it's something they might send their mothers along to.
"However, the people who attend the Markets - our shoppers, our stallholders, they are totally blown out of the water with the quality and diversity of products.
"When the real-life markets are running we would contribute a minimum of $5million per weekend to the Canberra economy".
Many of the designers and producers participating in the Handmade Markets also export extensively and in some cases, 70% of their business comes from international sales. Some of the countries they export to include
| | |
| --- | --- |
| Country | Products |
| New Zealand | Baby skincare products, fashion, Australian souvenirs, ceramics |
| United Kingdom | Skincare products, Australian souvenirs, visual arts, ceramics, merino wool yarns, toys, textiles, fashion, gifts |
| USA | Skincare products, fabric, homewares, jewellery, fashion, Australian souvenirs, visual arts, merino wool yarns, toys, textiles, ceramics, swimwear |
| Canada | Skincare products, fabric, homewares, Australian souvenirs, toys, visual arts |
| Hong Kong | Skincare products |
| Japan | Skincare products, visual arts, homewares, ceramics, toys |
| Europe (France, Germany, Norway, Poland, Sweden, Finland, Estonia, Slovakia, Netherlands) | Jewellery, homewares, visual arts, Australian souvenirs, children's fashion, adult fashion, textiles |
| South America | Children's fashion |
| Singapore | Produce, ceramics, homewares, gifts, visual arts |
| Russia | Merino wool yarns |
Building capability and capacity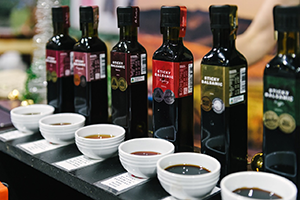 One of the ways the Handmade Markets has tackled this challenge is to encourage designers and producers to focus on working on their business as much as in their business.
"We have 300+ designers and producers at each market and we have over 800 registered on our database," says Julie.
"The in-person markets are pitched at serious businesses rather than hobbyists. When you factor in the cost of the stall, attending the market and the stock required; it tends to attract those who do this as a full-time business".
Some of the producers and designers are husband and wife teams, but the majority are female-owned businesses and their sole source of income.
Handmade has invested heavily over the years into professionalising and educating the businesses they work with. Julie believes that professional development is key for the stallholders to get the most out of the Markets.
From SEO workshops, online resources and 3-week bootcamps for social media and selling online; Handmade Canberra invests heavily in building the skills of the entrepreneurs it works with.
"When COVID-19 hit and we shifted to the Virtual Markets, we thought the stallholders might need extra support to sell online," says Julie.
"We got straight on to a professional to run workshops for us three times a week for an hour plus homework".
Julie believes that investing in skill development is an ongoing commitment and still a work-in-progress.
"We will never stop fine-tuning, changing, and updating. If someone is asking a silly question, it is for a reason. If a stallholder comes and does not have a great experience, it reflects on us. We need them to have a great experience, we need them to want to come back and to make money. And for that to happen they need a certain level of professionalism".
Julie stresses that it is not just about who has the best photos.
"It's about customer service, online presence, it's how they write things, it's their product all rolled into one".
Building resilience through a community of makers, producers, and buyers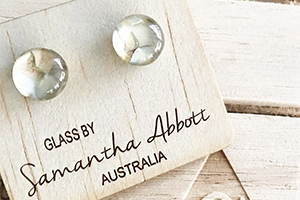 The Handmade Markets support a vibrant community of hobby, emerging and professional designers, artists and buyers. This 12-year investment in building a community is one of Handmade Canberra's biggest strengths and a key factor in helping them to overcome the many challenges brought on by the COVID-19 pandemic.
"Our markets were cancelled 6 days out from the March event," says Julie.
"Having to cancel an event 6 days beforehand meant we had already paid for everything - wages, advertising, everything. Our team got together to work out what we were going to do. As our website already had all our stallholders listed with links to their websites, we realised we already had most of the platform we needed to quickly turn the physical market into a virtual market without having to tweak too much.
"When something like this happens, every day matters, so we decided to run with it and the first Virtual Handmade Market went off like a firecracker with 29,000 unique views and 195,000 page views!" says Julie.
The Handmade Market has a loyal following both in terms of visitors to the markets, but also the 300+ designers that take part in the quarterly markets.
"We have been one of the few lifelines for designers and one of the few that have been profitable for them," says Julie.
According to Julie, out of all the designers at the first virtual market, only 11 didn't recover all their costs from the cancelled March market. The advantage for stallholders is that there is no travel, no set-up costs, and they can sell from the comfort of their living room if they choose to.
Tapping into a global trend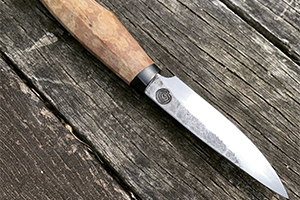 According to Julie, when Handmade Canberra started during the global financial crisis 12 years ago, handmade products were trendy then and nothing has changed.
"Everybody was focused on tightening their belts and watching where they spent their money. They were choosing to spend it with small businesses where the money goes back to the creative producer and designer. Then a couple of years later that same message just got recreated. Then it became all about saving the planet, going green, shopping small and reducing our carbon footprint. A couple of years later, it's slow fashion and eco-friendly".
No matter whether the driver is a global financial crisis, pandemic, or climate change; the handmade trend seems here to stay.
When you add the love of all things Australian to this passion for handmade products, you have a winning combination. Julie believes that the Handmade Market is possibly the biggest Australian Made market in Australia.
"Rather than getting yourself a plastic boomerang or a clip-on koala, you can get yourself a beautiful linen printed tea towel with Australian animals or a piece of thrown pottery that has Aboriginal designs on them; or a pair of earrings in sterling silver in the shape of gum leaves," says Julie.
Developing new markets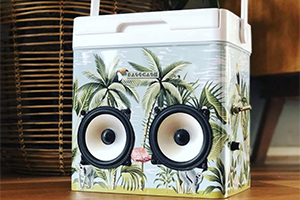 The other advantage of the new Virtual Markets is access to an international audience. According to Julie, Australian expats overseas are a big market.
"There is one person that logs on for every virtual market and buys something with an Australian bird on it. Another person connected with us on twitter. He runs a small radio station in LA and he was supposed to come back to Canberra and then the pandemic hit. He logs on every morning to get the weather forecast. So, now we do 10-second video every morning as the sun is coming up of the Australian bird life because he says we are keeping him sane. Little things like that are what everybody loves about Australia".
Julie believes that 80% of Handmade Canberra's success is that the business is located in Canberra.
"For 12 years we were purely a physical market and every year we had a new group of diplomats, international students, defense people, and public servants that would come to Canberra. They would move in; they would move out and there would be this massive turnover every year. This would be their home and they would take something with them when they left, and they would also take gifts for their friends and family. Then they would come back at Christmas, or for an event and they would take things back with them again".
Julie said that the attraction was that they wanted mementos that were taken to the next level.
"A beautiful, 100-hour burning triple-scented candle of Australian bush native scents, a beautiful platter with sterling silver Australiana etched into it, or even quirky things like our old little Golden Books that are made into journals".
The new Virtual Markets have made it easier for the lovers of all things Australian to access these products with the last virtual market attracting visitors from the United States, United Kingdom, India, Canada, New Zealand, Singapore, Germany, Hong Kong, France, China, Japan, Netherlands, South Korea, Spain, Philippines, Indonesia, Italy and the United Arab Emirates.
'When a door closes a window opens'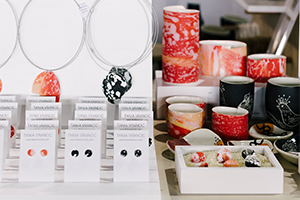 The COVID-19 pandemic has closed the 'real life' markets at EPIC for the time-being. However, the virtual markets have highlighted several opportunities for growth.
"We have 300 designers and producers at each market, and we have over 800 registered stallholders on our database. This means that there are 500 stallholders that we do not mention or talk about when a market is on. They just sit there until the next event. So, we asked ourselves how can we focus on these designers? The answer was that we need an online directory that always represents everybody".
"If you want an Australian product or you want to contact an Australian designer, producer or grower – we have the biggest database in Australia of Australian made products and we're about to put it online!"
Julie says the next step is for the Handmade Market to become a virtual trade fair for people looking for corporate gifts, diplomatic gifts, and things to export.

"Rather than concentrating on only 300 designers, we'll concentrate on supporting many more Australian Made small businesses".

Photo credit: Handmade Canberra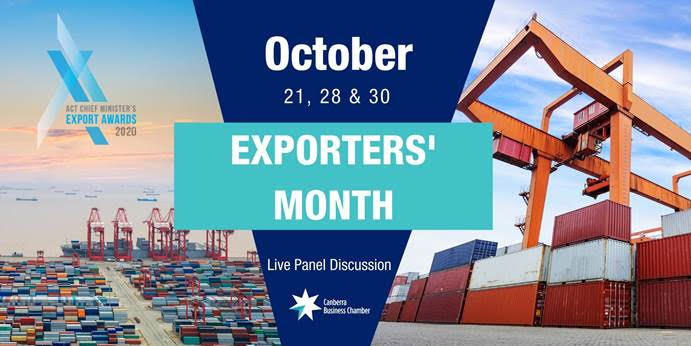 An initiative of the ACT Chief Minister's Export Awards
The ACT Chief Minister's Export Awards aims to showcase and celebrate the achievements of Canberra region exporting businesses. These Canberra and region businesses transact significant parts of their business activities (legal, accounting, production, research etc.) through the ACT as they develop international markets. The ACT Chief Minister's Export Awards aims to build the pathway for new and emerging Canberra region businesses seeking to internationalise their business. If you are a new or existing exporting businesses in the Canberra region, you can access a range of support as well as network with other exporting businesses, including

The ACT TradeStart Program helps ACT exporters to achieve long term success in international markets. The TradeStart program allows the ACT Government to work closely with Austrade and access key Austrade resources such as their export database, trade mission activities, their off-shore offices, intelligence and international connections for the trade and investment activities to support ACT exporters.

The International Business Engagement Program is being delivered by Canberra Business Chamber on behalf of the ACT Government. Its main objective is to maintain, rebuild and find new opportunities for Canberra and region businesses to engage internationally. The program focuses on building the Territory's exporting community; providing training and support by facilitating seminars and workshops; creating links between local industry and other government support programs; assisting the ACT Government in co-ordination of business trade delegations (outbound and inbound).